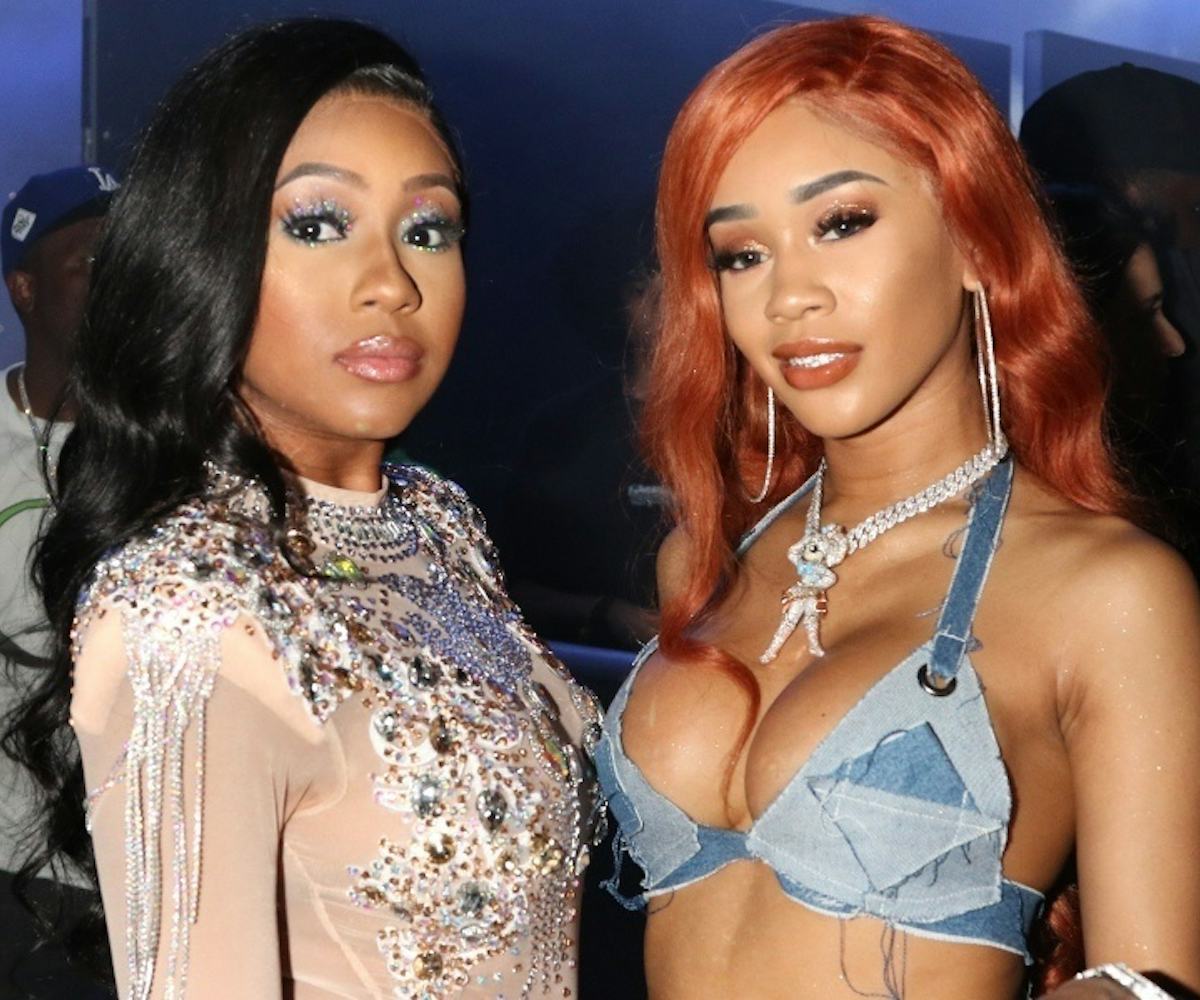 Photo by MediaPunch/Shutterstock.
The "My Type" Remix Is Here To Help You Finish Your City Girl Summer Strong
Jhené Aiko and City Girls team up with Saweetie
There is less than one month of summer left, and not to burst anyone's bubble but Megan Thee Stallion has already proclaimed that we're in for a Hot Nerd Fall. But that doesn't mean you need to fold up your lime green bodysuit or your booty shorts. We are going to finish the summer strong with the help Jhené Aiko and City Girls. The women just hopped on a remix of Saweetie's anthem, "My Type."
The bop, that has sustained Quavo's boo throughout the season, is an ode to Saweetie's exceptional taste in men and how it sets her apart from everyone else. A standout line from the track is, "Bust down wrist, not a bust down bitch (Ah)/ Said I want your man, no the fuck I don't sis (Uh, uh)." Aiko and Yung Miami each add their own gems. The former likes "a BBC in some BBC"—acronyms for Big Black Cock and Billionaire Boys Club, respectively. Aiko also prefers "the type to eat the pussy until I levitate." Miami is more self-affirming: "Bitch, I'm a boss, watch lil' small but it cost."
According to Complex, Saweetie is pulling a Lil Nas X and says that this is just the first of many "My Type" remixes. If this is the energy we're bringing into September, we may have to rethink our nerdy plans.
Check out the track, below.