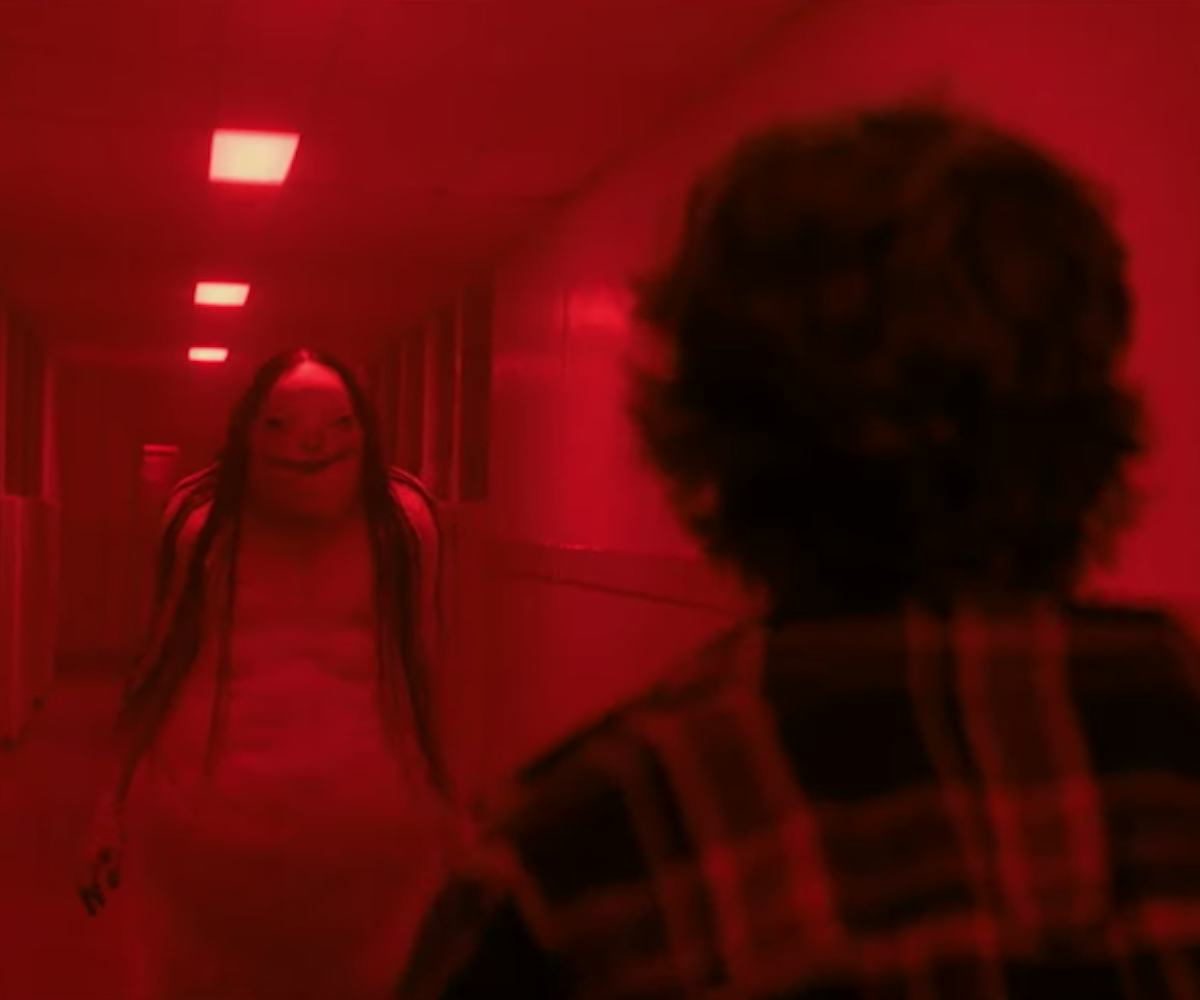 Screenshot via YouTube
The Monsters Get More Horrifying In New 'Scary Stories To Tell In The Dark' Trailer
A childhood classic is coming to life as Scary Stories to Tell in the Dark is hitting the big screen.
While the first trailer gave us glimpses of some of the terrifying monsters, this trailer introduces us to the kids who find them. Set in 1968, the film follows a group of teenagers who discover a collection of horror stories written by a girl named Sarah Bellows, who definitely had a troubled past. As the kids invade her abandoned home, they disrupt the spirits of her family, who then begin to seek revenge on the teenagers one by one—following the structure of the stories themselves.
The upcoming film is an adaptation of the 1981 child horror anthology with the same name, directed by André Øvredal and written for the screen by Guillermo del Toro—who is notable for Pan's Labyrinth and The Shape of Water. It stars Zoe Colletti and Michael Garza as some of the terrorized kids. The book is the first of three in its eerie trilogy, which means that we could be getting a couple more films after this one. After watching this trailer, I'm not so sure I'll be able to see more than one of them, though.
Scary Stories To Tell In The Dark is set to hit theaters on August 9. Until then, watch the trailer below—if you dare.