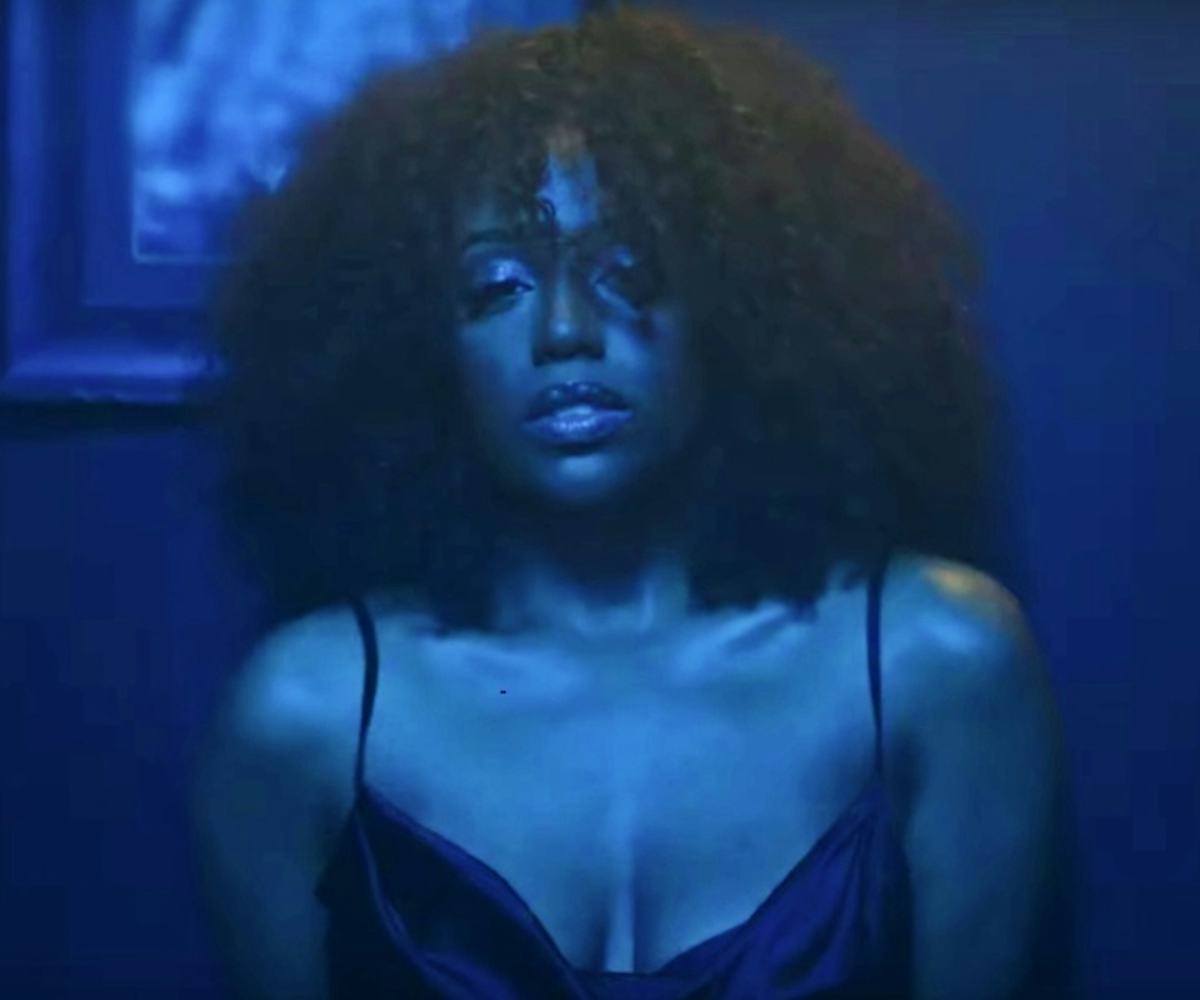 Scottie Beam Makes A Strong Case For Quitting
"You have the choice of doing something different the next day"
Deanii Scott was basically born on the radio. Her mother is a longtime R&B DJ on New York's 107.5 WBLS. But being the daughter of a DJ doesn't necessarily amount to a life of ease, wealth, recognition, or even a guaranteed career—especially not if you're a Black woman. Instead, what this lineage instills within you is a love for music, a sense of hustle, and a willingness to walk away when things don't sound quite right.
Scott's career started when she began working on the street team for KISS FM when she was a teenager, before transitioning to Hot 97. She briefly moved to Atlanta to study at Clark Atlanta University, but dropped out to return to New York, and ultimately music.
An internship at Columbia Records turned into a digital producer role, first with radio veteran Angie Martinez and then for the show Ebro in the Morning. That turned into a waiting game for what Scott hoped would be her own show, and when there simply weren't any slots for her at Hot 97, her years of hip-hop experience turned into a regular role as one of the co-hosts on Revolt TV's State of the Culture. Now, Scott wears a bunch of different hats: Influencer. Musicologist and playlist curator. Video vixen. Podcaster. Black Feminist. Model. Media maven. And, she does it all under the moniker Scottie Beam.
"Scottie Beam is Deanii," she told me when we sat down to chat at the NYLON offices. "Just a bit amplified. Just a bit louder. And a bit more proud… Someone who is learning how to be self-aware, open, and vulnerable with everybody so that we can try to dissolve feeling alone." One of the ways Scottie does this is by offering up Instagram content that draws audiences in on multiple fronts. She combines well-moisturized skin, thick curves, sneakers, and captions filled with Audre Lorde quotes and musings on forgiveness. In this way, Scottie is more than a hip-hop It Girl ™. She's an every girl, especially to the Black women for whom she relentlessly advocates.
On State of the Culture, Scottie was often the only voice offering an unapologetically pro-Black women's perspective, and she wasn't always praised for it. Still, fans were shocked when she chose to leave the show in an effort to put her mental health first. "I don't want to be unhappy in things that don't serve me," she told me. The unfortunate truth is that even in this glorious moment of strong female emcees, pundits, and journalists, hip-hop is still a space that privileges and uplifts men over everyone else. She admitted, "I hold back from talking about music a lot because it's so draining talking to people, men in particular, who need me to make them feel like I belong here."
Like many of us, Scottie has been in meetings and settings where a male colleague echoed a point she'd already made and was then praised for it while she was overlooked. She, too, has found herself being more mindful of the physical spaces she's willing to be in. For example, she explained that despite her passion for music and the creative processes that artists use to make it, she refuses to go to anyone's recording session in the studio. "Because of other people's perspectives, I'm more afraid to sit there. If something happens to me, then it's [perceived as] my fault because I shouldn't have been there in the first place."
Still, Scottie has carved out space to see quite a few of her dreams come true. Just a few days after she announced her resignation from State of the Culture, she announced a campaign with Nike, a brand she's always admired. This year, she also stepped out of her comfort zone to play leading lady in a music video for BJ the Chicago Kid. She insists that she never thought of herself as "beautiful," but before you're halfway through "Time Today," you'll see why she was a perfectly refreshing choice. And because her first love is music, she's grounded herself in it by making playlists like #ListenToBlackWomen and Sundays at Scotties. "That's my way of showing people that I know my shit and I can actually put stuff together and I know who I'm talking about."
A true Libra, Scottie is not afraid to quit one thing and move on to the next. It's a self-care practice she encourages other Black women to choose for themselves. "I want Black girls and Black women to know that there is no limit to the things that you can do," she said. According to her, we all have "the choice to live for [ourselves] rather than staying stagnant and just being 'okay.'" Scottie is a poster child for the feeling of Hot Girl Summers, the joy of a perfect hair day, good vibes, getting a raise, and all of the little things that millennial Black women have come to cherish. She moves through the world fueled by the belief that, no matter what, "you have the choice of doing something different the next day."