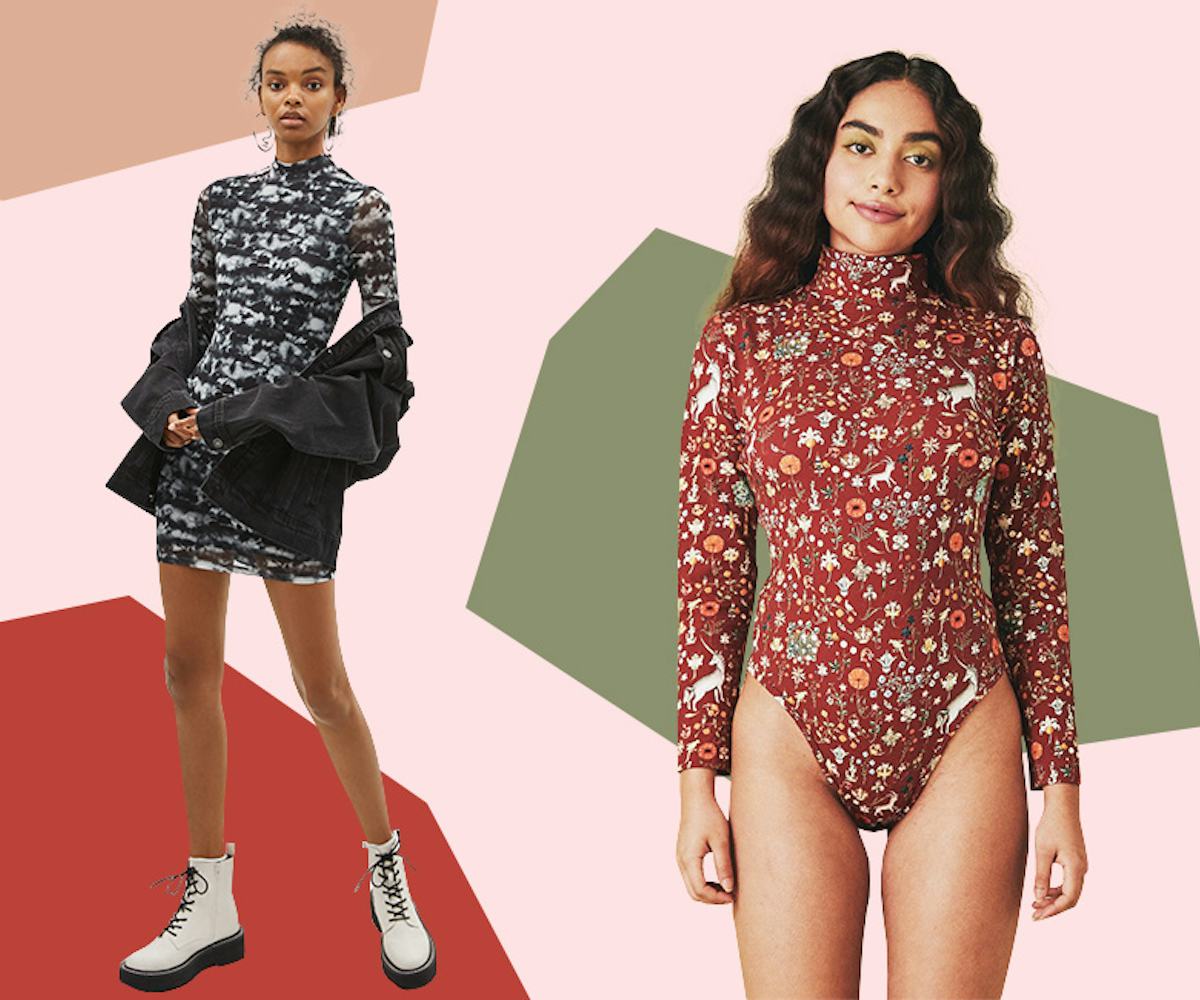 These Are The Best Layering Pieces To Get You Through Winter
We adore these second skin basics
Taking a look back at 2019's resort collections, we can say they've brought a truly refreshing and uplifting touch to the dreariest months of winter months. From poppy plaids and vibrant neons to fresh takes on khaki and nudes, in many ways, resort season could be seen as a reminder that warm weather will soon be here. Still, one of our favorites trends to emerge this season—and, arguably, the most functional—is much more winter-minded: second skin basics seen across the boards, in the forms of body-hugging bodysuits, skin-tight turtlenecks, elevated leggings, and more, all in thin materials perfect for layering.
From Virgil Abloh's sporty-yet-feminine floral leggings and tops to Givenchy's clever turtleneck-under-gown styling—or literally anything from the likes of Marine Serre—we're here for the functional aspect of 2019's obsession with base layers.
Until the arrival of spring's warmer weather, you can find us throwing floral bodysuits under our chunky winter knits and T-shirts, or leopard leggings under a mini skirt. The layering options are endless, and even allow us to wear our spring pieces a bit early. What more could we ask for?
Check out the must-have base layers of the season, below.
I.Am.Gia, Kenzie Bodysuit, $57, available at I.Am.Gia.
Mango, Cyclist Bermuda Leggings, $35.99, available at Mango.
Lazoschmidl, Malcolm Biker Shorts, $190, available at Opening Ceremony.
Bershka, Turtleneck Tie-Dye Dress, $29.90, available at Bershka.
TTSWTRS, Bodysuit witt Long Sleeves, $228, available at TTSWTRS.
Marine Serre, Moon Print Catsuit, $515, available at Nordstrom SPACE.
Ganni, Leopard Tilden Rollneck, $115, available at Bona Drag.
ASOS Design, Monogram Waistband Legging Short, $19, available at ASOS.
Pixie Market, Black Halter Off The Shoulder Top, $68, available at Pixie Market.
WE11DONE, Stretch Mesh Turtleneck Top, $120, available at Net-A-Porter.
Off-White, Floral Body, $550, available at Off-White.
Samantha Pleet, Turtle Bodysuit, $160, available at Samantha Pleet.
Wilfred, Huet T-Shirt, $58, available at Aritzia.
AALTO, Sheer Longsleeve, $415, available at AALTO.
Topshop, Abstract Swirl Funnel Top, $35, available at Topshop.
NYLON uses affiliate links and may earn a commission if you purchase something through those links, but every product chosen is selected independently.