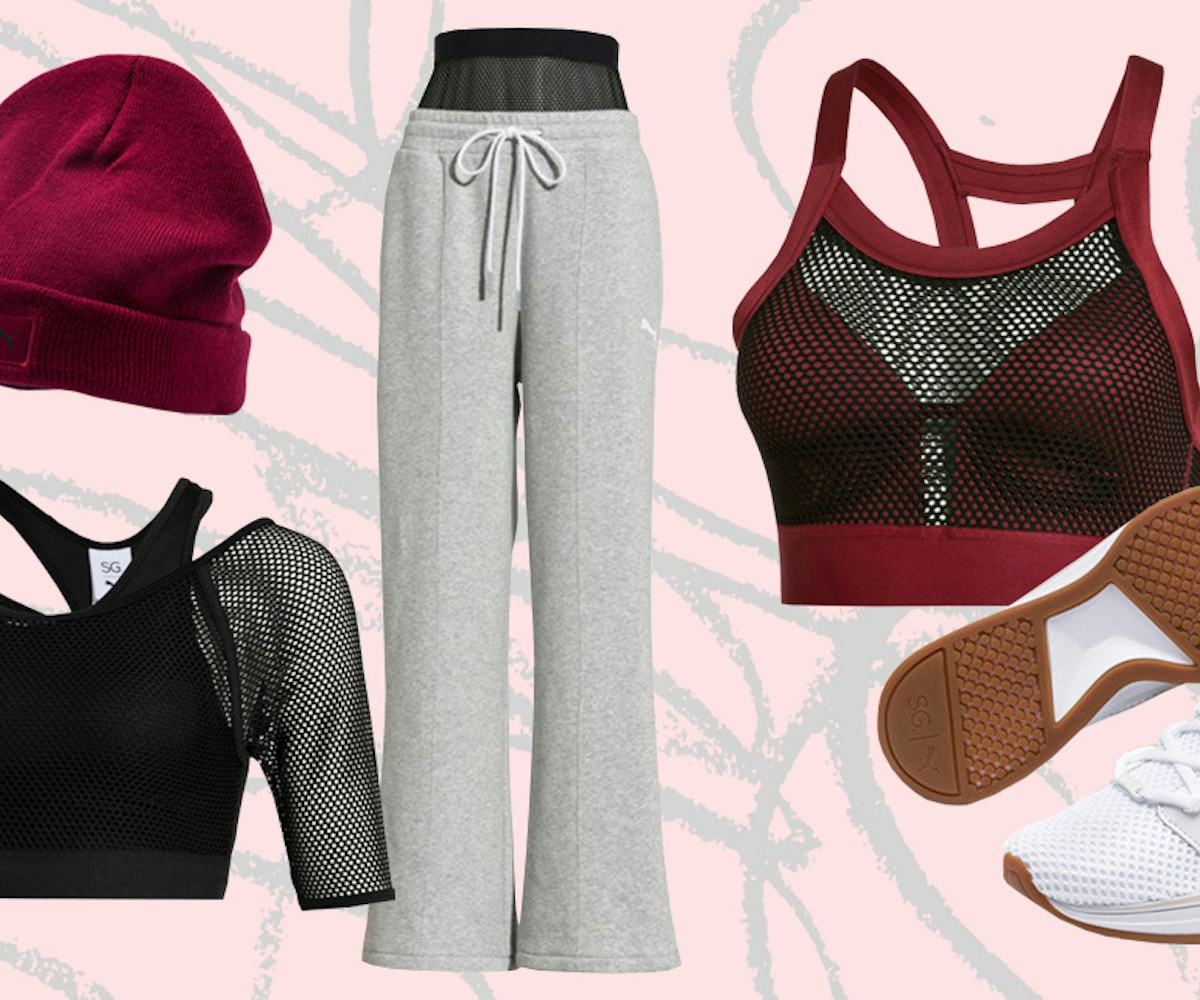 Selena Gomez's Puma Collection Is For "Strong Women"
Selena Gomez signed on as a spokesperson for Puma last year and, after much anticipation, her fans can now shop the collection.
The Puma x SG collaboration is designed with "strong" women in mind. "Not strong in the sense of power, but strong in her passions, her expression, and strong in how she wants to leave her mark on the world," the website explains. "You know, the strong women who challenged and questioned and carved out their own space, and who looked damn good while doing it."
In a recent promo, where she gave a sneak peek of some of the pieces, Gomez says she "always likes to have some quality where I bring out the best in a girl. Cause I was that girl; I mean, I feel insecure all the time, I feel awkward." She continues to say that she's always looking for ways to connect to girls and that this collection is just another way to do so.
With black, white, and maroon tones, along with a bold fishnet detailing, the collection offers pieces that scream athleisure. The items range from $20 crew socks to $120 black velour jumpsuits, so, even if your 2019 resolutions don't include going to the gym regularly, you can still opt for a look that makes it seem like you do.
Below, see some of our favorite picks from the line. You can head over to Puma to shop more looks.
Puma x SG, PUMA x SG Women's Runner, $120, available at Puma.
Puma x SG, Bra DC3, $60, available at Puma.
Puma x SG, Bra, $80, available at Puma.
Puma x SG, Sweats, $80, available at Puma.
Puma x SG, Style Beanie, $30, available at Puma.
Puma x SG, 1PK Womens Non Terry Low Cre, $14, available at Puma.