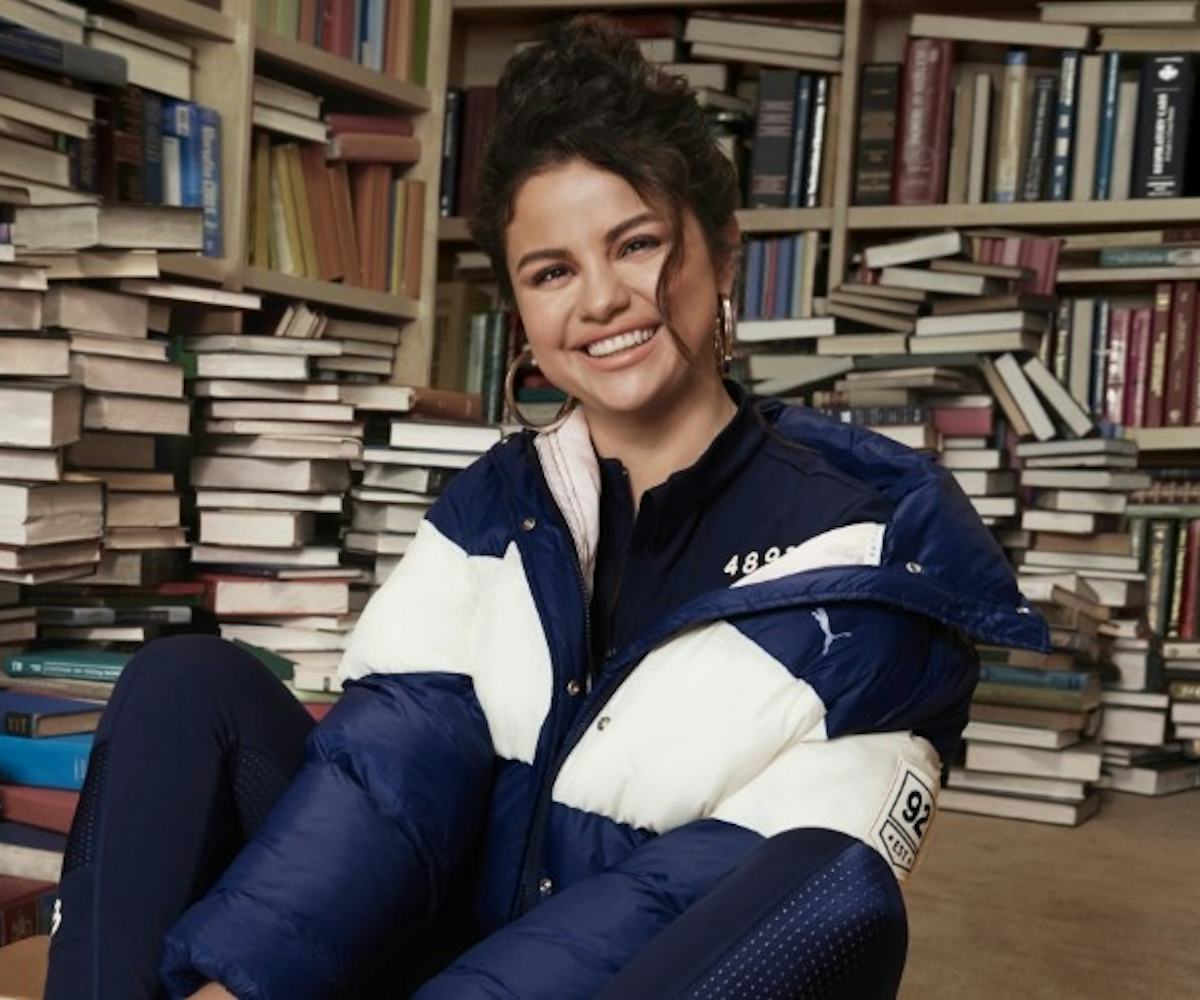 Courtesy of Puma
See Selena Gomez's Latest Rugby-Inspired Puma Collection
The newest addition to their collaboration drops December 1
Selena Gomez has just launched her third collection with Puma, a rugby-inspired line of clothing, footwear, and accessories. In a behind-the-scenes video of the campaign shoot, released on Tuesday, Gomez said she opted for the rugby theme due to her love of baggy clothes and jersey material.
"I wanted it to feel like something official, like a team," she said. "That's how I look at my team. I wanted to do my own version where you could wear something white on top, you could wear something that matches, very preppy, rugby style that I was talking about.
A rugby-inspired collection wouldn't be complete without a signature collared and striped rugby shirt, which will be available in two colorways. The range also features a hockey dress, a cropped puffer jacket, a tracksuit, and leggings among other types of sporty apparel with uniform-style details, like the number 92 (for the year Gomez was born) and a collegiate crest. As for sneakers, Puma will bring back the collaboration's more performance-friendly SG Quilted Runner shoe, as well as the casual SG Cali Suede shoe.
Gomez's new Puma collection will drop shortly before her highly anticipated new album, landing online and in Puma stores on December 1, with prices ranging from $30 to $120. Her new album, tentatively titled SG2, will drop the following month on January 10.
"This collection with Puma was one of my favorite ones to design," she said in a press release. "I think the final product is beautiful, I feel so confident wearing it and hope everyone does too."
See more of Gomez's latest collection with Puma in the video, below.