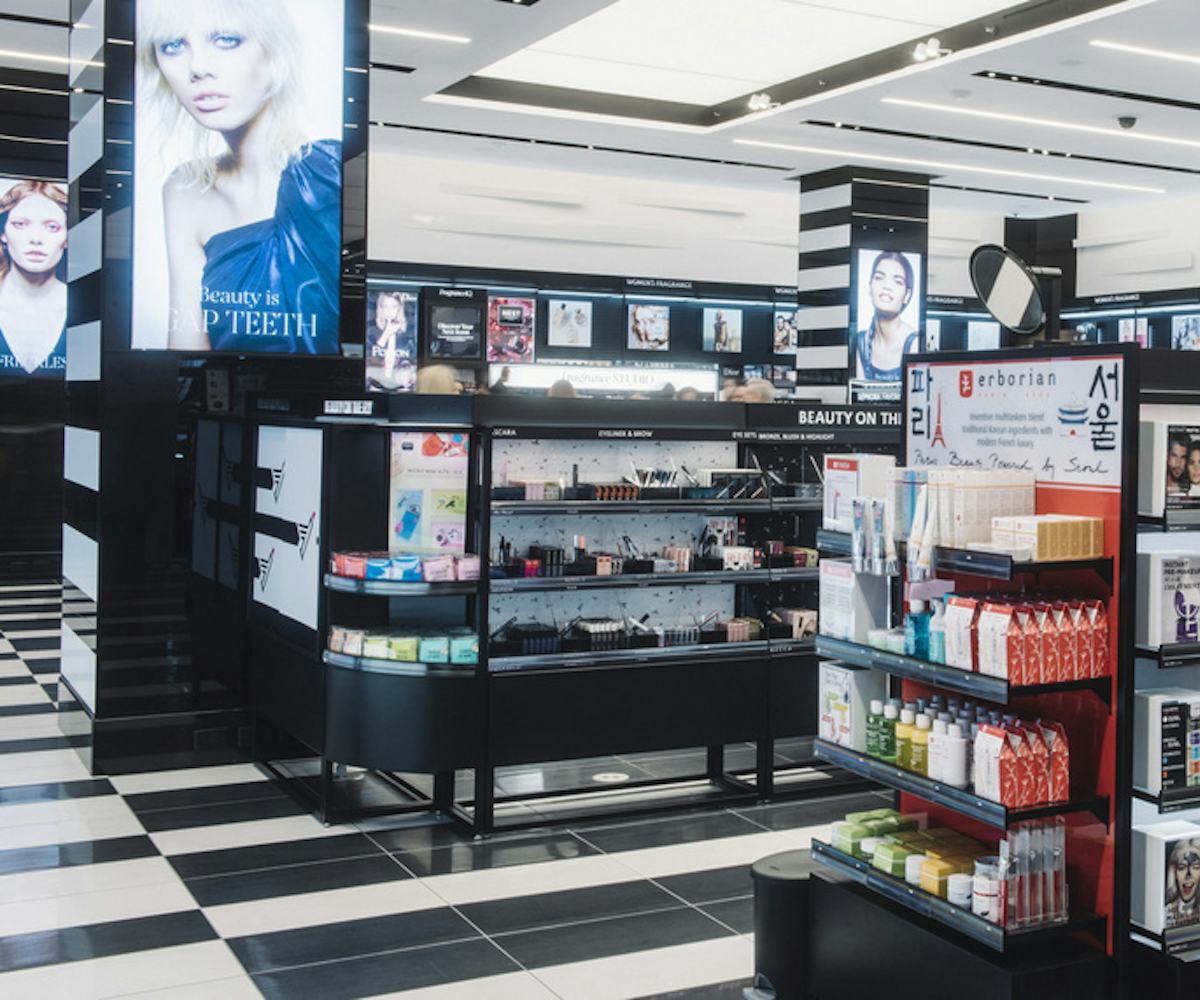 Photo by Joshua Scott/WWD/Shutterstock
Sephora Focuses On Women Of Color With Its Newest Initiative
It's the next phase of their 'We Belong' Initiative
Following a successful rollout of the We Belong initiative, Sephora is doubling down on its commitment to inclusion—both in its imagery and internally. The campaign, titled "Color Up Close," was announced on their Instagram yesterday with a video captioned: "It's time to talk about color face to face." The video features models of various ethnic backgrounds, ages, and sizes and announces Sephora's intention to talk about color in an intentional way.
In addition to the campaign, Sephora detailed its plans to create a welcoming and inclusive environment in-store and on its site. "We've partnered with the NeuroLeadership Institute to create a research-driven curriculum focused on mitigating bias and driving positive behavioral change in all stores," the retailer shared, adding that they'll also be rolling out continued beauty education on serving all skin tones and types. The brand also noted that by the end of 2019, all of their U.S. staff will have participated in at least 10 different training touch-points.
Sephora also offered details on its community and leadership initiative, which includes a group of thought leaders like the NAACP, the National Black Justice Coalition, and the Leadership Conference on Civil and Human Rights. Sephora has also created their own internal group of Sephora Equity Advisors, which includes #OscarsSoWhite founder and activist April Reign. She took to Twitter to announce the partnership, lauding the brand for their innovative approach to color. "@Sephora is focused on being "color brave" rather than "color blind" and ensuring that we all have spaces where we truly belong," she shared in a tweet.
This marks an important move for Sephora toward creating a truly inclusive workplace, and is a welcome change following reports of racial profiling from consumers—most notably, singer SZA. For additional details on the new initiative, see their website for more info.