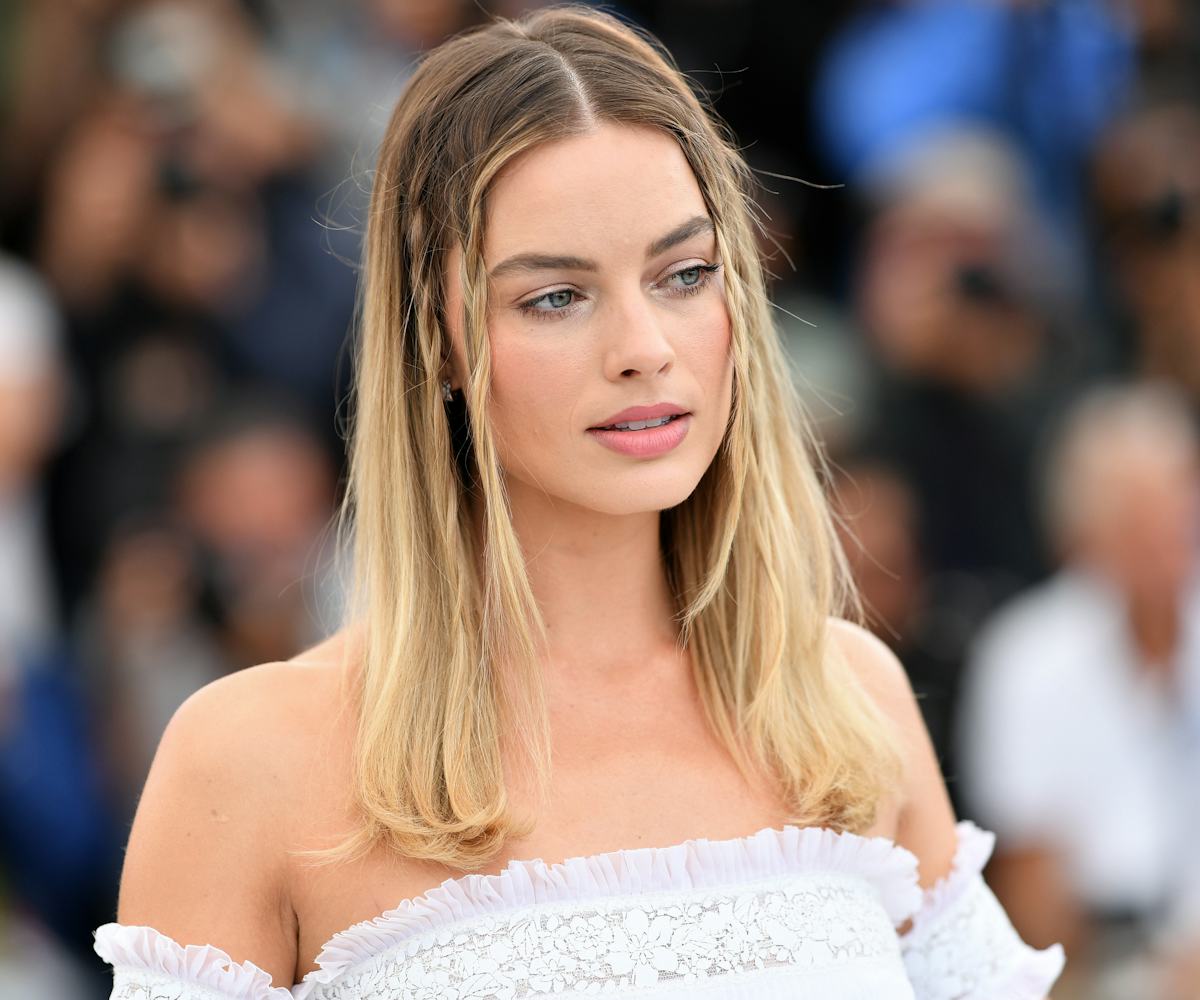 Photo by Pascal Le Segretain/Getty Images
Margot Robbie's Cannes Hairstyle Was An Homage To Sharon Tate
She wore a look similar to the one the late actress sported at Cannes in 1968
Margot Robbie showed up to the Cannes photocall for her forthcoming film, Once Upon A Time In Hollywood, wearing a hair look that served as a tribute to her character in the film, the late Sharon Tate.
Robbie's hair was styled down with a middle part, with a few delicate loose braids framing her face. Back in 1968, Tate also appeared at the Cannes Film Festival with braids, albeit tighter ones, framing her face.
While Robbie appeared in similarly minimal makeup, she went in a different direction for the dress. Tate wore a floor-length striped dress with pearls, while Robbie opted for a summer-ready Chanel lacy dress with off-the-shoulder sleeves.
Robbie's resemblance to Tate in the upcoming Quentin Tarantino film has even been praised by Tate's sister. She does look eerily similar to the late actress in the film, which was made even more clear with this homage.