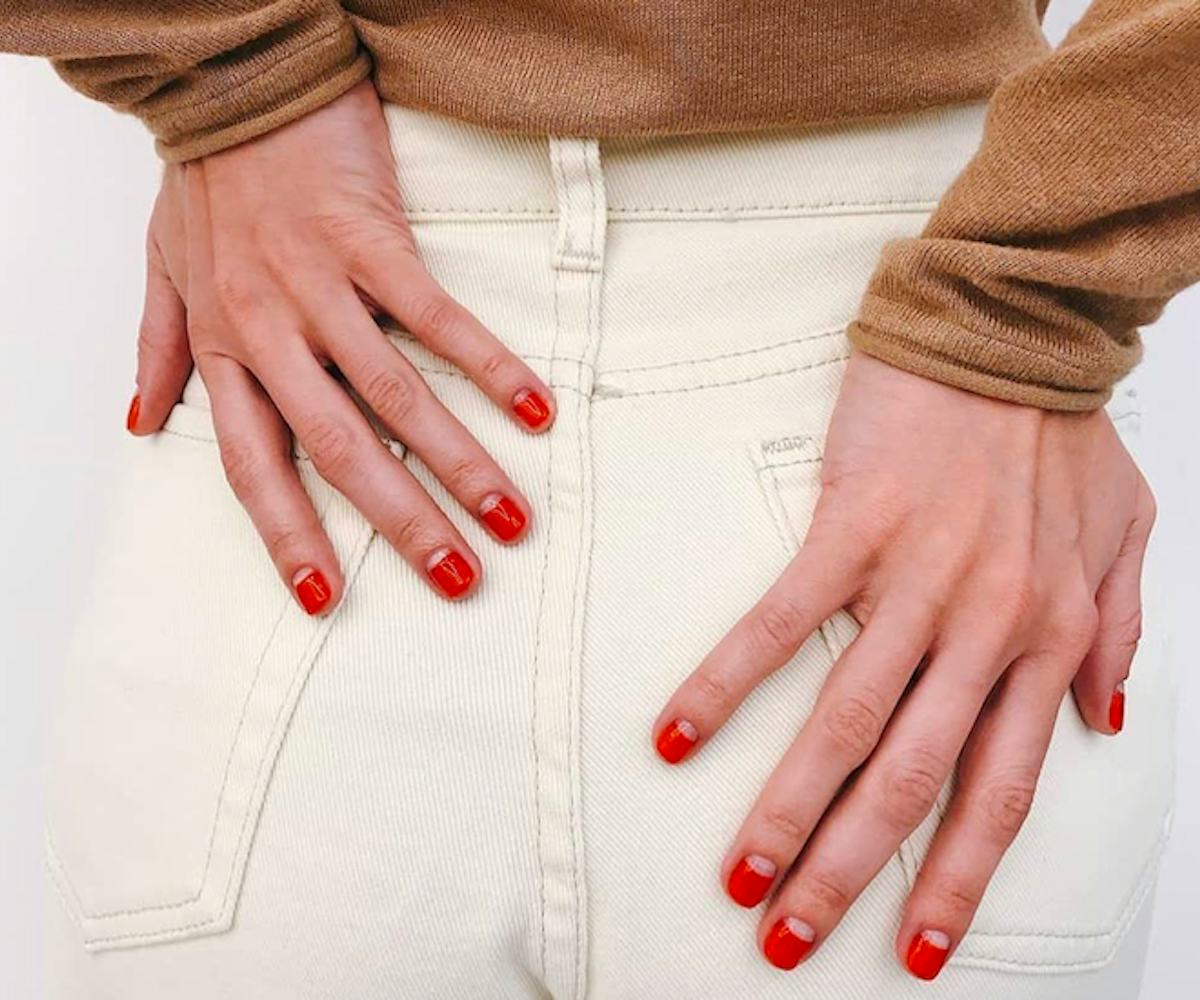 Screenshot via JINsoon Instagram
9 Manicure Ideas That Look Even Better With Short Nails
A little inspiration for your next salon appointment
It's easy to feel like boring, solid color polishes are your only option when you have short nails, leaving you completely left out of all the Instagram Explore page-worthy nail art. But in reality, that doesn't have to be the case. Even though the long, extravagant acrylic point styles favorited by celebrities like Kylie Jenner and Cardi B are still going strong, short nail manicures are getting their shine right now, too.
"Some people assume that because their nails are short that they can't do anything fun, [and] I couldn't disagree more," Rita Remark, Essie global lead educator, tells NYLON. She even notes that there is nail art that can look best when executed on short nails, rather than on long nails that can make it seem too busy. When you factor in being able to use your hands to do simple tasks — like texting or opening a jar — without your nails getting in the way, it's a win/win.
Whether you're looking for a design that's minimal and subdued, or something more daring and involved, the experts agree that nail length doesn't have to determine just how much fun you can have with you next manicure — and their work is proof.
From trippy holographic fades to camo print and an update on an old classic, check out nine of the chicest nail art designs for short nails right now, below.
Negative Space Nails
For all of the minimalists out there, the negative space manicure is a fresher, more eye-catching alternative to a solid color, and, according to nail artist and JINsoon founder Jin Soon Choi, the design "alters the visual proportion of short nails". Plus, since the bottom half of the style is bare, you won't have to worry about the grow-out. Especially if done in gel, this style can last you double the time a traditional design would — ideal for vacations, busy schedules, or those just prone to laziness.
The New French Manicure
The french manicure used to be the nail look of the early-aughts, a finishing touch of the era's It Girl uniform, before it fell relatively out of favor later in the 2010s. But flash-forward to today, and the classic design is making the rounds again in a way that feels simple, chic, and fresh. "This look is extremely forgiving to shorter nails because you can literally invent how long the whites of your nails are," says Remark. "Want to take it a step further? Combine two trends by polishing each tip a different coordinating shade."
Holographic Nails
Nail length doesn't matter when the polish itself is the design. Go for a fade, like this style from New York-based studio Vanity Projects, or paint the full nail for an all-over trippy look. This design is easy to DIY at home, thanks to the dozens of holographic polishes on the market today in both regular and gel formulas.
Decked-Out Decor Nails
Barcelona-based nail artist Violetta makes the case for mismatched nail decor, with a mix of gems, glitter, and foil over a neutral base coat for a clean, minimal manicure. Want to give it a try at home? Amazon is a treasure chest for nail gems and foil to make your next set 3-D.
Half-Moon Nails
The half-moon manicure features two contrasting shades of polish — one at the tips and one at the base, like a reverse French manicure. The design is super versatile and easy to keep subtle or bold, all depending on the shades you choose. This style by @HeyNiceNails went all the way with a peach and pink ombre, rounded out with a bright turquoise on the base of the nail.
Camo Drop Nails
You don't need a ton of nail space to create a couple camo drops on each nail. Los Angeles-based nail artist Betina Goldstein shows just how out-of-the-box the style can get, using black polish lining, filled in with gold foil, but the design will look just as stunning with your choice of contrasting solid shades.
Abstract Line Nails
For the Matisse or Picasso lovers, the abstract line manicure is just as simple as it is interesting. Opt for a clear base — or none at all — and make the design pop with a bright polish shade for the outlines.
Strikethrough Nails
An accent stripe on the nails is a really easy way to add some excitement to your manicure, especially if you typically opt for subtle, solid nude shades. You can play it safe and neutral for your base shade, and go for a glitter or neon stripe, or go all out and pick something bold for both.
On-the-Edge Manicure
This design meets somewhere in the middle of the french manicure, the half-moon, and the negative space design, with contrasting polish rounding out the perimeter of the nail at both the top and bottom. For the ultimate New Year's Eve manicure, opt for two shades of glitter.