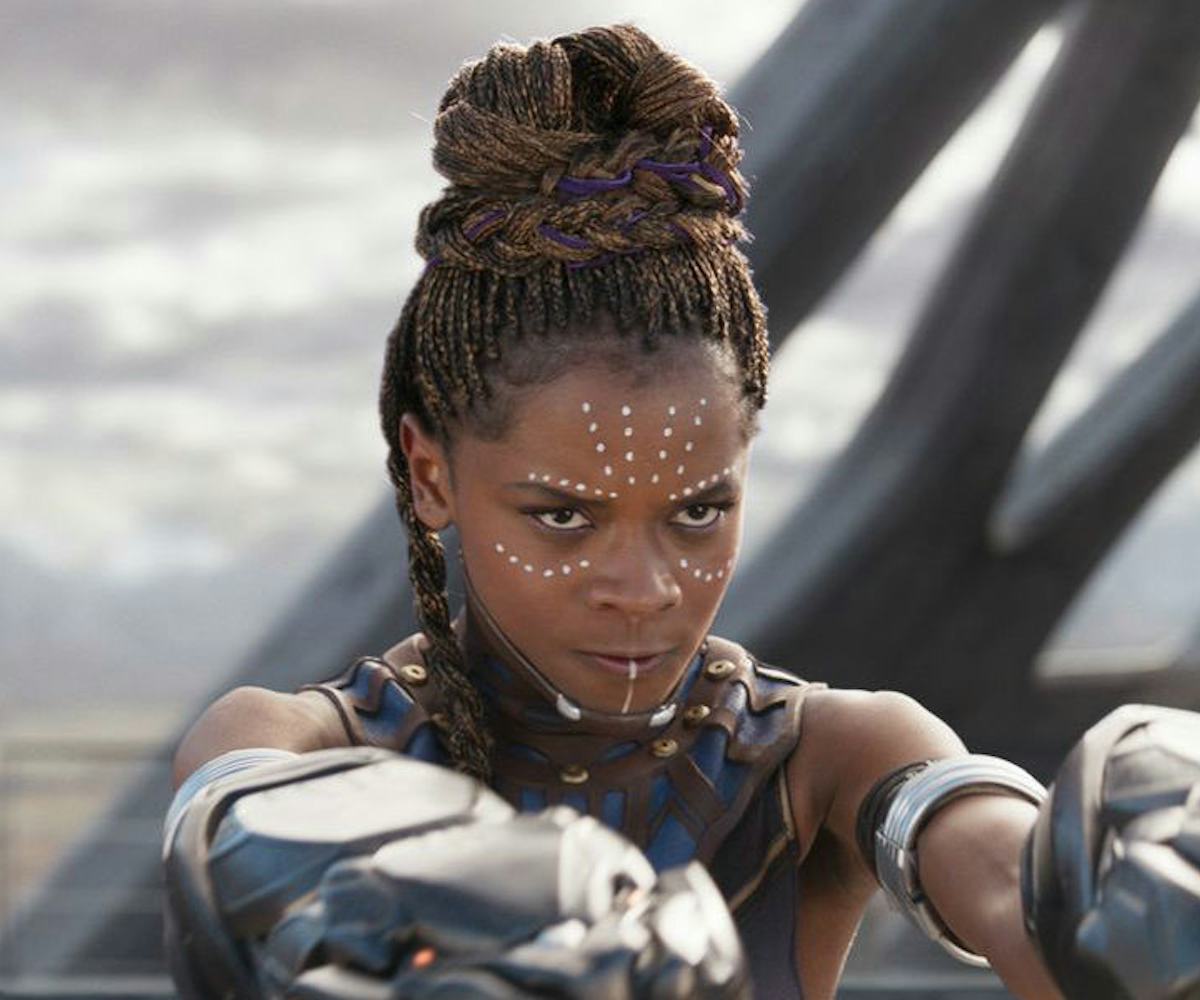 People Are Upset That 'Black Panther' Favorite Shuri Apparently Died In 'Avengers'
At the end of Avengers: Infinity War, debatably one of the most controversial endings in superhero movie history, bad guy Thanos gains control of the Infinity stones and, with his newfound power and with the help of the Gauntlet, proceeds to wipe out half of all life in the universe. That includes the lives of many Marvel favorites.
As die-hard Marvel fans know, just because one film declares a character dead, doesn't mean they'll stay dead in the follow-up. So, with the upcoming Avengers: Endgamecoming out next month, there's been speculation as to who survived the snap and who didn't. And now people are turning to the newly released posters for answers.
Each includes a character featured in the previous film and, according to The Hollywood Reporter, each is color-coded to reveal who's alive and who isn't. Brie Larson's Captain Marvel, who we saw in the trailer, Danai Gurira's Okoye, and Tessa Thompson's Valkyrie are shown in color, which apparently means they get to live to fight another fight. One beloved character that seems to be amongst the fallen, though, is Black Panther's Shuri, the younger sister of T'Challa.
The actual Black Panther, played by Chadwick Boseman, Groot, Elizabeth Olsen's Scarlet Witch, and many others also passed, but it's Shuri's death that the internet seems to be particularly upset about.
The character, played by Letitia Wright, was the comedic relief in Black Panther and was said to not only be the smartest person in the world but was also rumored to follow in the footsteps of her brother one day and take over the throne. She was the best! To add to the disrespect, her death apparently happened off-screen. Justice for Shuri!