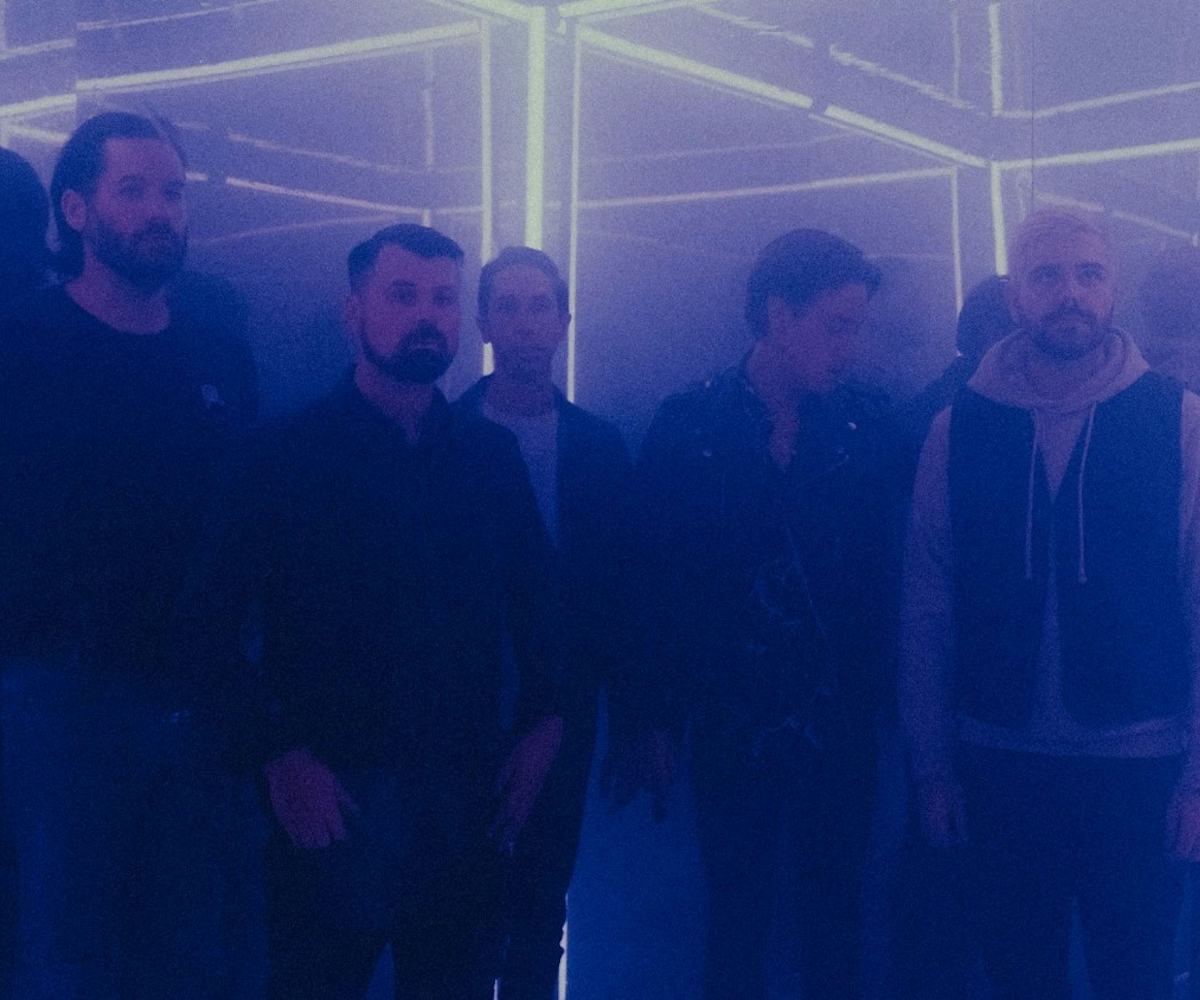 Wyatt Clough
Premiere: Princess Nokia & Silverstein Finally Join Forces For "Madness"
The longstanding hardcore band celebrates their 20th anniversary this year
Not many bands make it to their 20th anniversary, but influential punk and hardcore act Silverstein is one the few that can now claim that accomplishment. The Canadian band is celebrating the milestone this year by, naturally, releasing their ninth studio album, A Beautiful Place To Drown, on March 6 via UNFD. The 12-track record features some familiar voices from the scene, including Simple Plan's Pierre Bouvier, and a new one: Princess Nokia, who ventured into the genre with 2017's agirl cried red and has cited Silverstein as a crucial musical influence, joins the group on the rousing "Madness," a new single NYLON is premiering on Monday.
A pummeling song about the toxic and maddening ways love can manifest, "Madness" is a testament that even so many years on, Silverstein still sounds the best they ever have. Princess Nokia jumps on the track's second half for a growling verse that sounds at home among the song's roiling production — a clean passing of the torch, if one so wanted to interpret it that way.
"Working on this record was really special to me because I've been a fan of this band since I discovered their first two albums," Princess Nokia writes via email. "Silverstein holds a special place in my heart. Their first two albums were the soundtrack to my adolescence. They later were an inspiration in the making of my record agirl cried red. Through the release of that record came the introduction of the band when they invited me to their show in New York. Being asked to be a feature in this album was nothing short of amazing. I appreciate the guys for the opportunity and for wanting to include me in this era of their work. It's been a really full circle experience and I cherish it dearly."
Listen below, and read on as frontman Shane Told reflects on 20 years of Silverstein.
You're celebrating your 20th anniversary this year. How does it feel?
It feels absolutely crazy. I don't care how old you are or what it is you do, doing anything for 20 years is a long time! So for this little group we started as a side project when I was 19 years old, to have done all these things and taken us to all these places is so insane. It's wild that after this long people are still so excited about what we're doing… maybe more than ever.
What are your proudest career moments?
The standout moments usually come from all the touring we've done. Being able to go to like 50 different countries and learn so much about how people in other places live and love and feel their embrace for what you're doing. People tell me every day our music has saved their life. What's bigger than that?
I think it's safe to say that not many bands last this long. What's your secret?
Early on, and coming from punk/hardcore, we just had a really strong sense of respect for the music community and that includes people who consider themselves just "fans." We don't consider anyone just a fan. Without people supporting the bands, the bands don't exist, so we've always been accessible and down to earth with everyone. Not just that, but we also treat each other better than I think most band members do — 20 years is longer than most marriages, and in the same way you need to have that communication with each other. Essentially it is like being married to four dudes at the same time, plus our actual partners.
What inspired the decision to have Princess Nokia on the track? How did the track come together?
She is a big fan of ours. We saw her talking about how much we inspired her and invited her out to our NYC show. She came out and was so lovely and right then I started wondering how we could potentially do something together. So we started putting together "Madness" and with the subject of the song we really thought a strong female voice would be really important to put this song over the top. So Princess Nokia was the first person that came to mind and we just sent her the track and said, "go nuts!" It was so rad how she somehow was able to do her own thing but her understanding of what we do and where we come from made it really fit, especially lyrically, with what we do. When we got that take back we were absolutely floored by how perfect it was.
Who are some up and coming/new acts you guys are excited about?
I think right now in 2020 the best music in our lifetimes is coming out. Some groups I dig some people might not know are: Bilmuri, Trash Boat, Grayscale, and Loathe. Check 'em out!