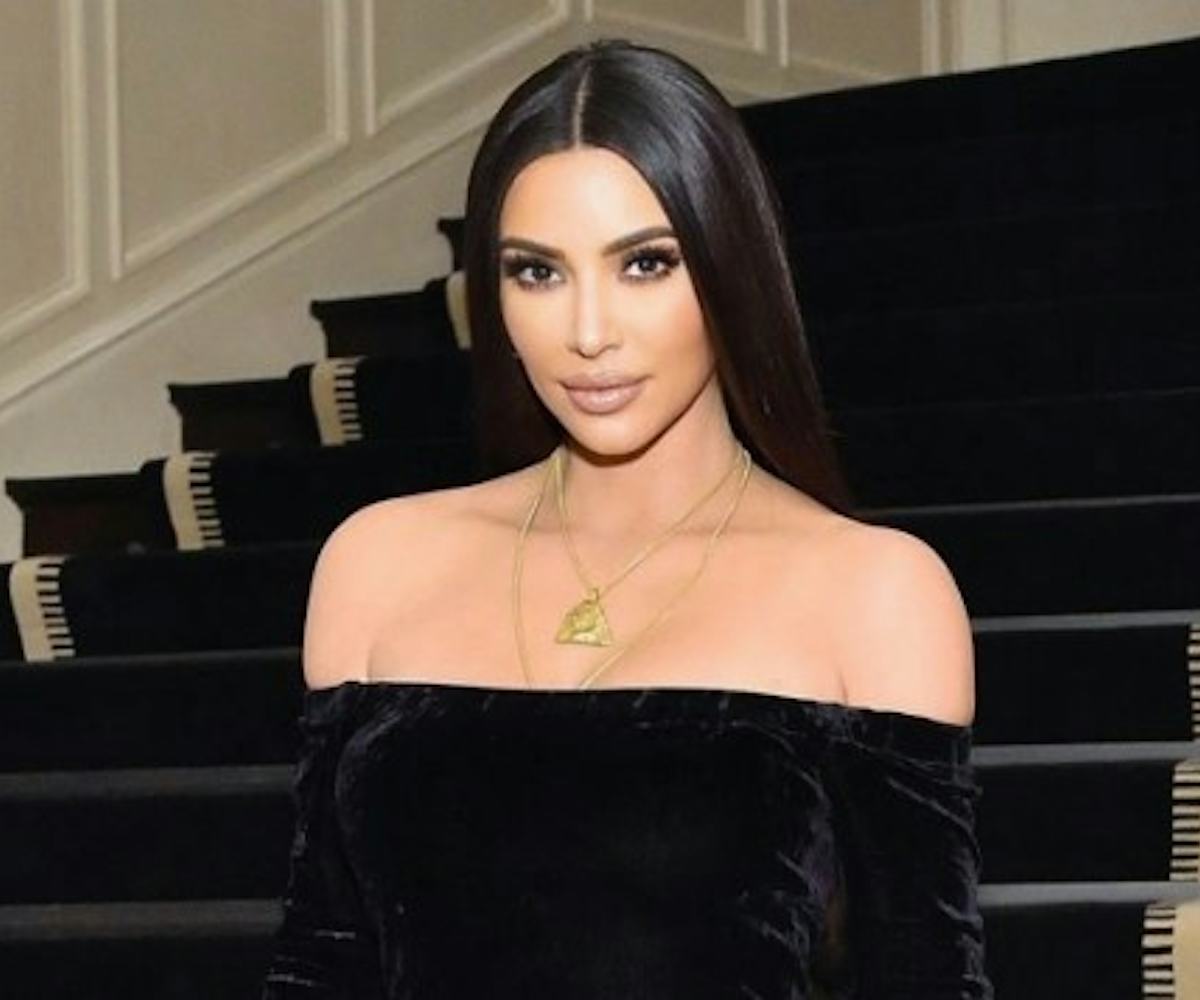 Photo by Stefanie Keenan/Getty Images
Soon You Can Sleep Like Kim Kardashian
Skims is getting into sleepwear
Have you ever wanted to sleep like Kim Kardashian? The new Skims sleepwear line is probably the closest you'll get. On Thursday, Kardashian announced the new pajamas collection on Instagram, which will include robes, tanks, shorts, dresses, pants, and more.
"I'm so excited for another amazing @skims launch... the Sleep Collection!!" she wrote. "The modal jersey fabric is so stretchy, comfortable & breathable, I'm always sleeping in these now."
The collection comes in three very Kardashian-esque colorways: bone, slate, and onyx. The prices range from $32 (for the sleep tank) to $78 (for the robe) while sizes go from XXS to 4X.
Kardashian explained why she decided to release a collection of pajamas on her Instagram Stories, showing off a pair of old pants with holes around the waistline.
"I am notorious for keeping the same pajamas for my whole life," she said. "I love pajamas. When I'm at home, I don't care if I have 30 minutes to chill at home, I put my pajamas on … but I was so tired of not finding a good fit or really comfy, soft material, so I would wear mine until they're like, dead. So now I can officially throw all of my other pajamas away, and starting tonight, I'm only gonna be in my Skims pajamas."
Kardashian's previous Cozy collection of loungewear, which also included comfy robes, tops, and pants, has already sold out, so you better believe the Sleep collection will follow suit. While it won't be available until Dec. 16 at 9 a.m. PT, you can still sign up for the waitlist to make sure you're first in the digital line.