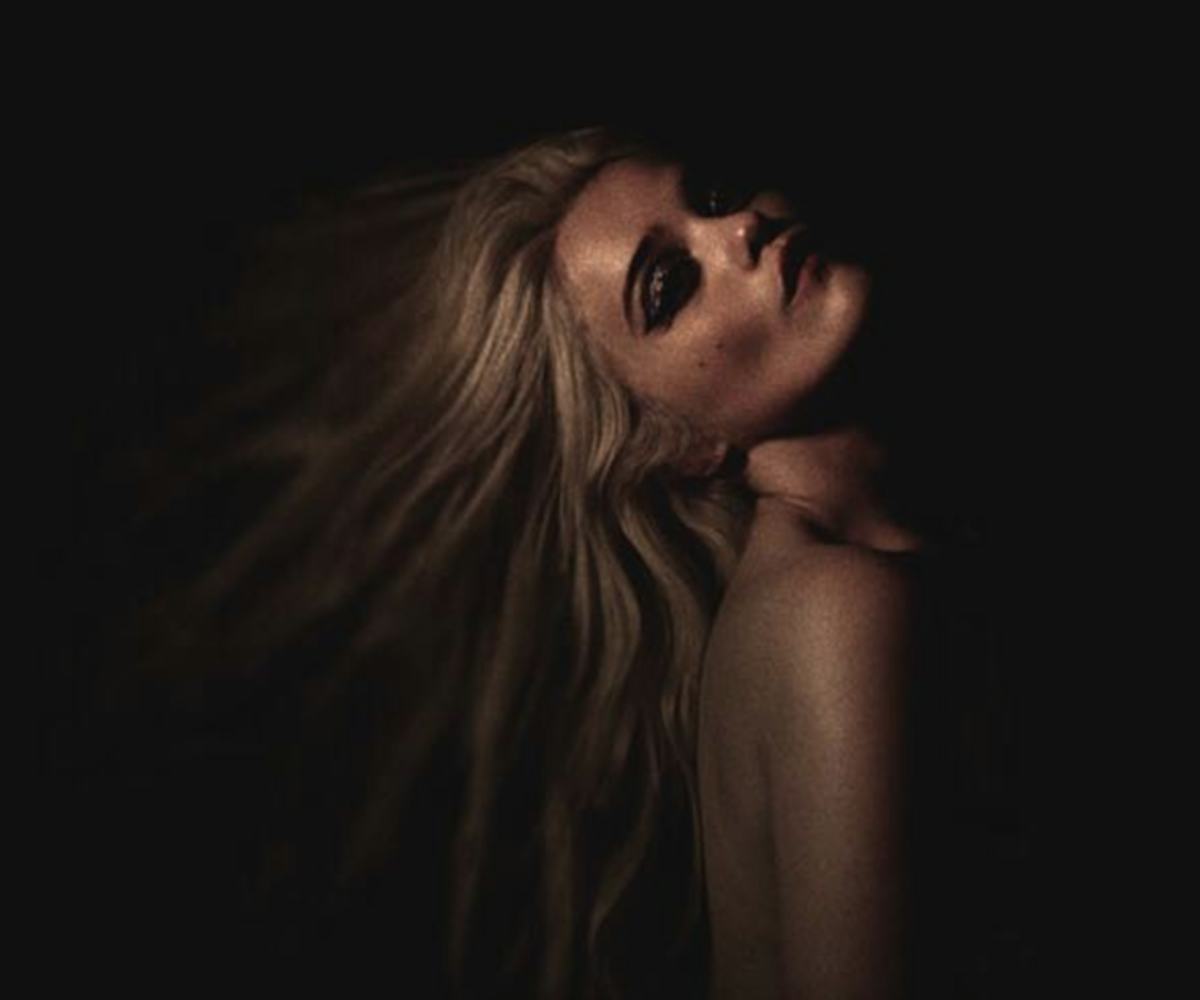 Screenshot via @SkyFerreira Instagram
Sky Ferreira's New Single Is A BDSM Masterpiece With 'Twin Peaks' Vibes
"Downhill Lullaby" is a lesson in finding pleasure in pain
Sky Ferreira dropped her first solo single since 2013 today, and it's the perfect song to play while you're getting into some kinky stuff.
"Downhill Lullaby" is the first single off of her very delayed new album, Masochism, which she ways will be released sometime this year. If the track seems like it could be lifted from a Twin Peaks soundtrack, it's because she co-produced it with Dean Hurley, the show's music supervisor. Maybe she started working on it when she guest starred on the most recent season of the David Lynch series?
The song's lyrics read like a BDSM masterpiece, seemingly positioning Ferreira as a sub who is into being tortured (which we should have expected coming when the album title was announced). "You ripped me open, then you kiss me/ Blue lips and roses that you left me," she sings. "The gag and the ball, the perfecting of the rush/ Yeah, I walked with the fire." Throughout the song, she croons about "going downhill into a lullaby," which sounds like her way of saying that falling feels damn good.
Of course, Ferreira is known for her moody air, but this song is much darker than most of the tracks on Night Time, My Time (besides maybe the title song). If this is the new sound Ferreira has been perfecting, we're okay that we have had to wait for so long.
Stream "Downhill Lullaby," and get to haunting, below.