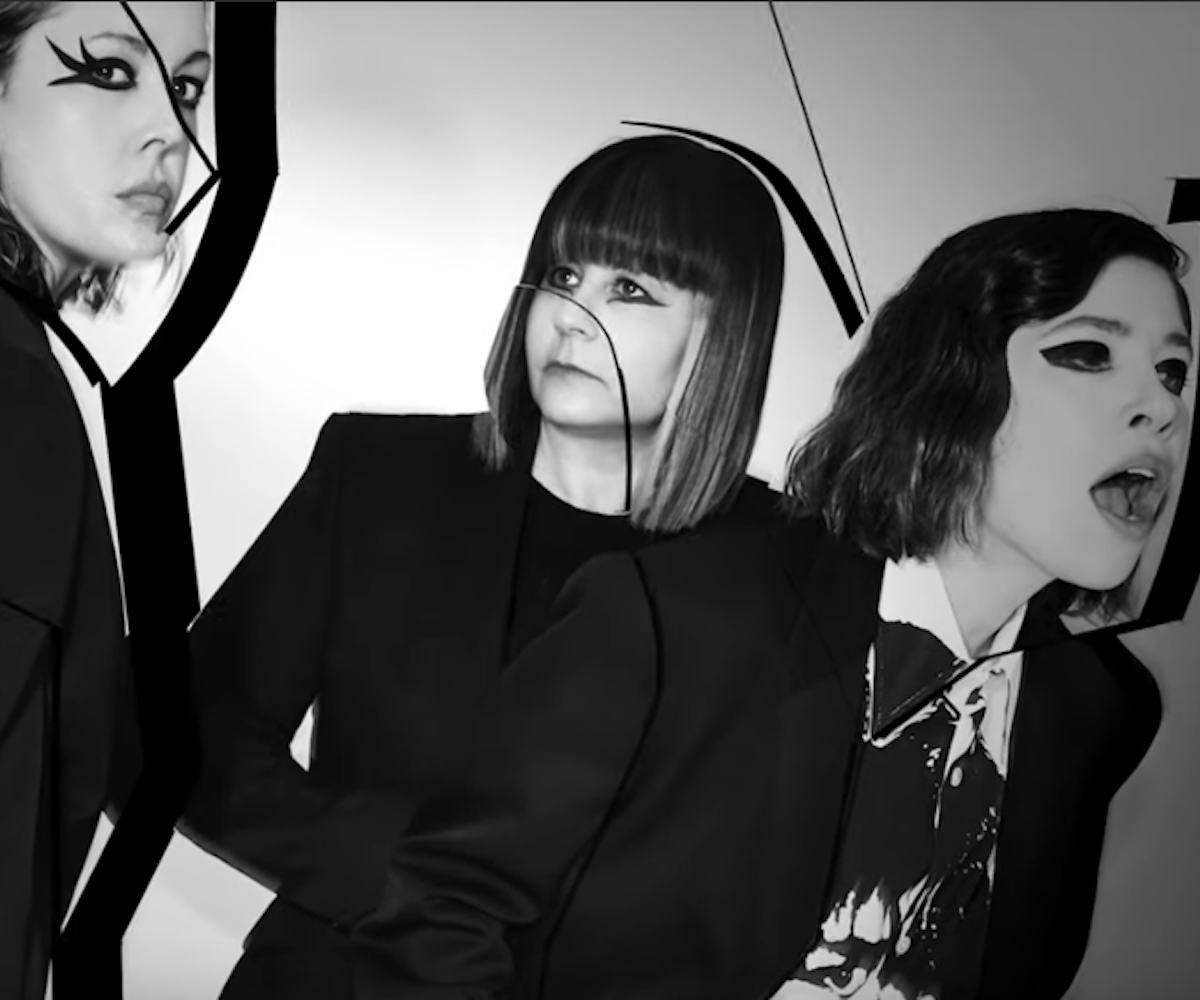 Screenshot via YouTube
"The Future Is Here" Thanks To Sleater-Kinney's New Single
The band shared details about their new St. Vincent-produced album that will drop "you into the world of catastrophe"
Sleater-Kinney just shared more information about their St. Vincent-produced album and dropped a new single.
Per Billboard, Sleater-Kinney revealed that their new album, which they've been teasing since early this year and will be their first since No Cities To Love from 2015, will be called The Center Won't Hold. It's due out on August 16 via Mom + Pop Records. "We're always mixing the personal and the political but on this record, despite obviously thinking so much about politics, we were really thinking about the person—ourselves or versions of ourselves or iterations of depression or loneliness—in the middle of the chaos," Carrie Brownstein said in a statement. Corin Tucker further noted that the new album will "[drop] you into the world of catastrophe that touches on the election."
Janet Weiss noted that the band will "explore a different sound palette" with this album, and pointed to St. Vincent as the reason behind it. She said that St. Vincent "has a lot of experience building her own music with keyboards and synthesizers so she could be our guide to help us make sense of this new landscape and still sound like us."
To satiate us until then, the band released a lyric video for new single, "The Future Is Here," which is very grungy. Bump it, below.