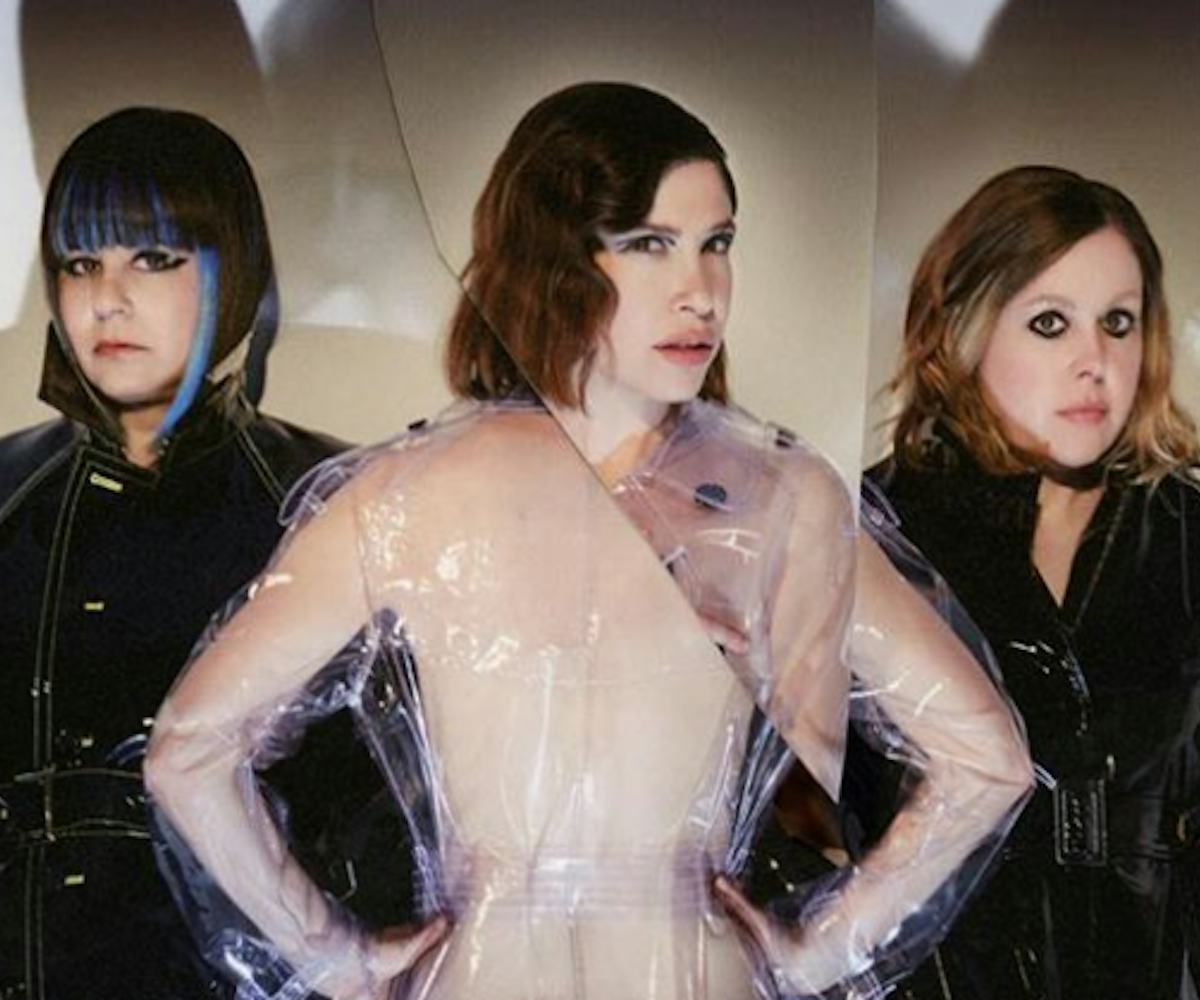 Photo via @Sleater_Kinney Instagram
Sleater-Kinney Want You To "Hurry On Home" In A New Single Produced By St. Vincent
There is also a lyric video directed by Miranda July
Corin Tucker, Carrie Brownstein, and Janet Weiss of Sleater-Kinney have released their highly anticipated single produced by St. Vincent, with a lyric video directed by Miranda July. The song, called "Hurry on Home," is a fast-paced song about love and obsession.
The lyric video is a screen recording of July looking at Brownstein's Instagram feed before starting to text her the lyrics of the song, which come across as unhinged at times. We're led to believe that the two have an on-again, off-again relationship, and this is July's way of getting her to "hurry on home" again. When Brownstein responds, though, it's clear that she's moved on. The end of the video turns into July frantically trying to distract herself from the rejection, but ultimately failing and sending Brownstein the lyric—"you got me used to loving you"—over and over again.
Listen to "Hurry on Home" and watch the lyric video, below.