Fashion
Slick Woods Stars In UGG Campaign Celebrating Individuality
Sponsored By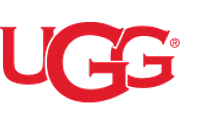 Sponsored by UGG
When UGG launched in 1978, their most recognizable styles were first worn by California surfers as a way to stay warm between sessions. Fast forward to now, and the brand has grown to become a household name, loved for their distinct iconic styles that are catching on again with industry trailblazers. The brand's AW19 campaign is a celebration of the creative community that has embraced #UGGLIFE over the years by championing individuality, whether through personal style or actions. Casting includes prominent model Slick Woods who's known for her fearless personality and signature style. As someone who's always undeniably herself and embodies the spirit of the unconventional, she appears in the campaign with her son wearing UGG's newest collection.
But just how did UGG accelerate from its surf subculture roots to become a fashion phenomenon? With key style moments occurring over the decades, the brand's popularity steadily increased over time. First, in the beginning of the new millennium, Oprah placed the Classic Boot on her "Favorite Things" list, and from there the brand graced the pages of many fashion magazines and appeared on NYFW runways. UGG soon released new colors and silhouettes to much success, while the paparazzi captured Hollywood it-girls wearing the footwear throughout the early '00s. The brand then expanded its global presence and developed capsule collections with customizable offerings.
In 2018, UGG collaborated with streetwear designer Glenn Martens of Y/Project to design an extra-tall, exaggerated over-the-knee boot that went viral after the Paris runway show. Various labels followed with creative collaborations and once again UGG entered the sartorial consciousness of fashion's biggest rule breakers. Soon Rihanna was spotted wearing a pair while buzzy model Adwoa Aboah and designer Heron Preston both appeared in the brand's 40th Anniversary campaign.
As homage to the Classic Boot that started it all, UGG is reimagining the silhouette this season with the new Classic Revolution Collection, which has something for everyone. Slick Woods wears the latest boots in the AW19 campaign and says, "to be an individual means to be yourself and don't care." So whether you already have a unique personal style like Woods or like to experiment with new trends, embracing one's authentic self is what UGG is all about and perhaps why it's remained such a fashion constant.