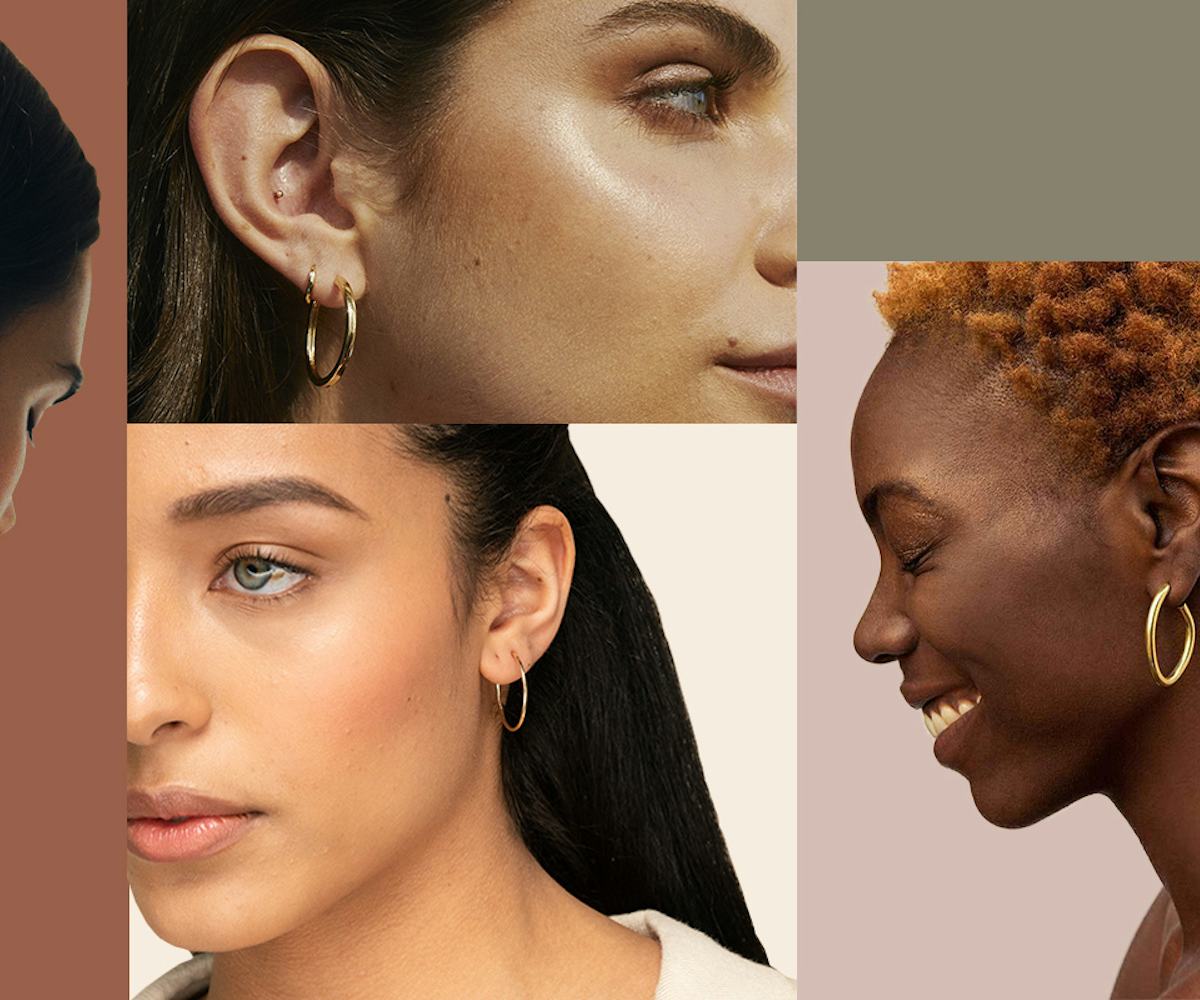 15 "Smedium" Gold Hoops That Won't Cost You A Fortune
Where to snag quality jewelry box staples for under $100
Here at NYLON, we think that everyone needs a pair of smedium gold hoops in their jewelry arsenal. Easily dressed up or dressed down, a simple gold hoop looks as good paired with jeans and a T-shirt as it does with a silk slip dress.
What is smedium, you ask? It's that sweet spot between small and medium, of course. And in a world where everything is either lobe-huggingly tiny or absurdly oversized, we're here to sing the praises of this versatile, perfectly sized jewelry box staple.
However, finding a quality golden hoop earring at a non-absurd price point isn't easy, so we did all of the research for you. Below is your guide to finding the perfectly sized and perfectly priced basic gold hoop (okay, fine, some come with a twist) that—bonus!—won't turn your earlobes green.
Shashi, Timeless Hoop, $58, available at Shashi.
Rellery, Modern Round Hoops Medium, $85, availale at Rellery.
Soko, Sabi Hoop Earrings, $54, available at Soko.
Melanie Auld, Mini Modern Hoop Earrings, $85, available at Local Eclectic.
Anthropologie, Lyra Twisted Hoop, $32, available at Anthropologie.
Laura Lombardi, Mella Hoops, $78, available at Laura Lombardi.
Lili Claspe, Leandra Hoops, $50, available at Lili Claspe.
Mejuri, Large Hoops, $79, available at Mejuri.
Baublebar, Anella 18K Gold Vermeil Earring Set, $78, available at Baublebar.
Luv AJ, Curb Link Hoops, $55, available at Luv AJ.
Bonito, Miro Hoops, $80, available at Bonito.
Madewell, Medium Hoop Earrings, $18, available at Madewell.
Gorjana, Taner Small Hoops, $50, available at Gorjana.
Daisy London, Estée Lalonde Sunburst Midi Hoop Earring, $87, available at Daisy London.
Myia Bonner, Gold Large Ball hoops, $71, available at Wolf & Badger.
NYLON uses affiliate links and may earn a commission if you purchase something through those links, but every product chosen is selected independently.