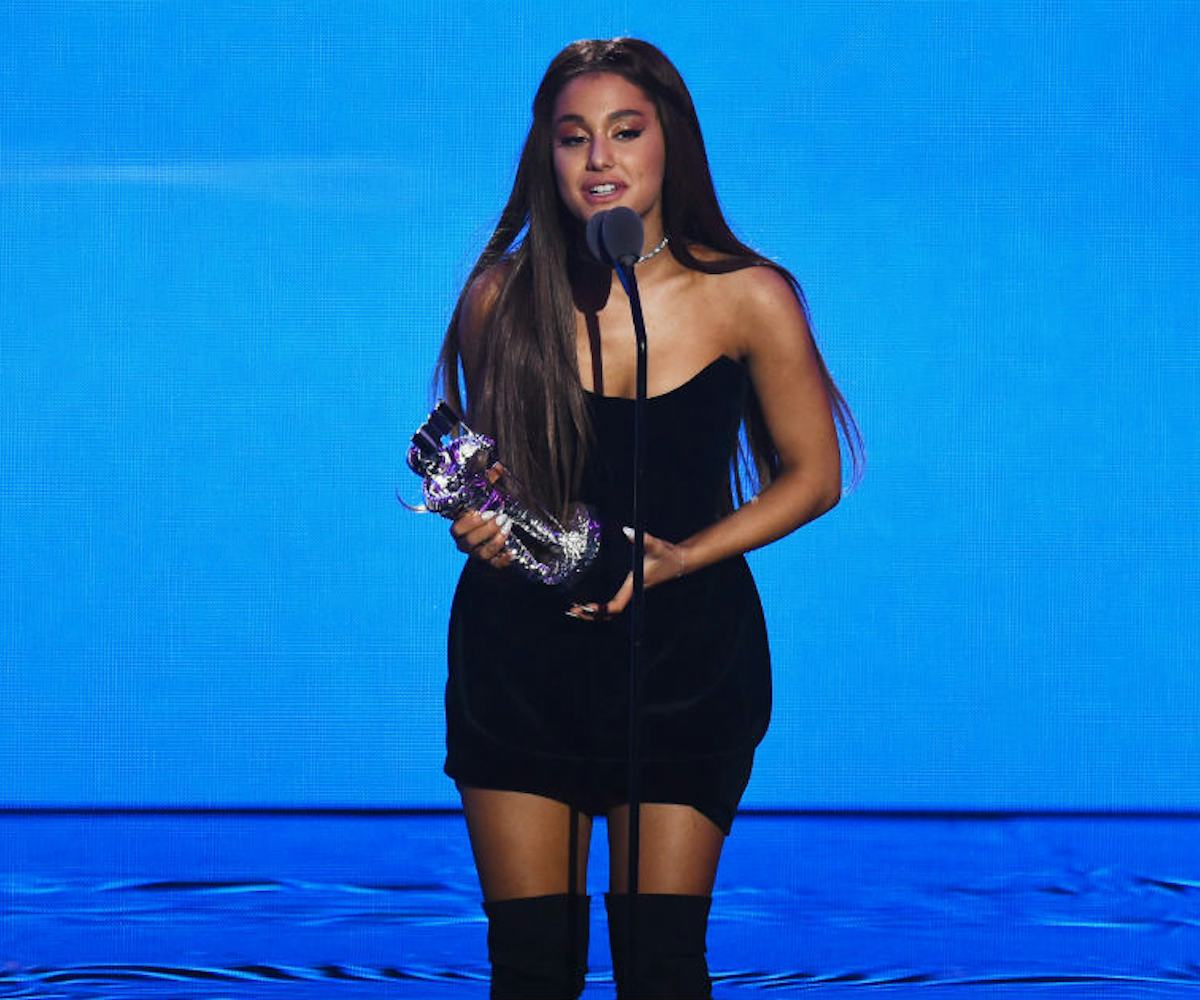 Photo by Theo Wargo/Getty Images.
'SNL' Is Still Trying To Capitalize Off Of Ariana Grande
Saturday Night Live is still milking the Pete Davidson and Ariana Grande breakup.
Last weekend, Davidson made a "joke" about how congressman-elect Dan Crenshaw's eyepatch (which he has to wear since an IED blew up in his face while serving in Afghanistan) made him look like a "hitman in a porno movie." This week, Davidson apologized for his insensitive remarks directly to Crenshaw himself. How did Crenshaw get his revenge? By saying Davidson looks like the meth from Breaking Bad and a troll doll with a tapeworm. Burn! But the biggest sting of all happened shortly after Crenshaw appeared onscreen and his "ringtone" went off to the tune of Ariana Grande's "breathin."
In the video, Davidson appears clearly uncomfortable, so it doesn't look like that bit of the segment was rehearsed, but he handled it well. "You gonna answer that?" Davidson asks. When Crenshaw, in turn, asks, "Oh, do you know her?" Davidson, laughing, responds with "Alright, haha that's funny."
As we said, it doesn't appear that Davidson knew about the little Grande tie-in, quickly moving the segment along once the song stops playing. But it seems unfair of SNL to drag the singer in as a punchline… again.
Grande seems to be a good sport about it though. She liked a video of the bit on Twitter and another tweet that reads, "free breathin promo love that for us."
Honestly, "Thank u, next" would've been a better song choice, but hey.