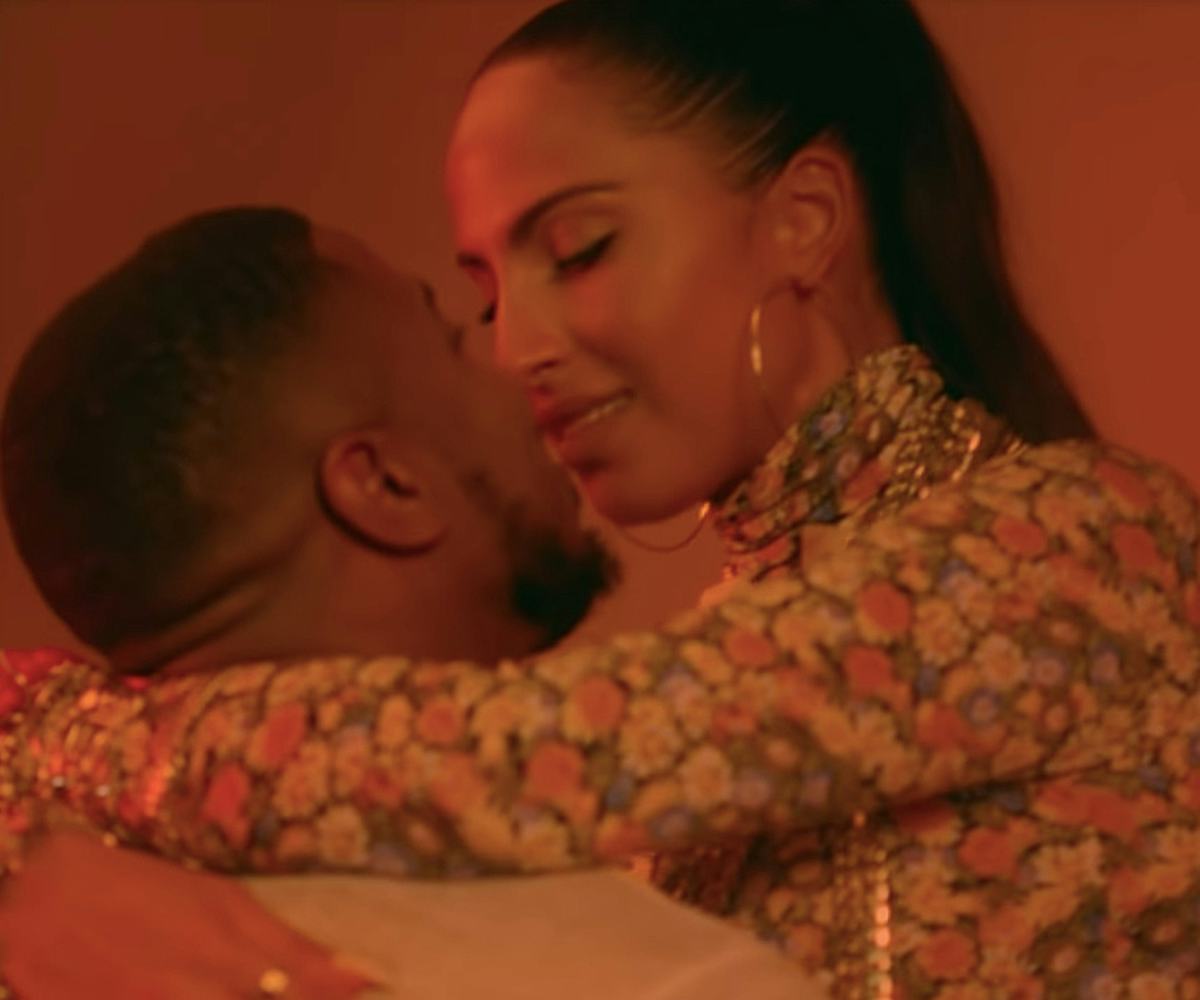 YouTube
Michael B. Jordan Is The Ultimate Boyfriend In Snoh Aalegra's New Video
The Black Panther actor is swoon-worthy in "Woah"
If you have ever wondered what it would be like to date Michael B. Jordan, Black Panther actor and general beautiful person, Snoh Aalegra's new music video will give you a pretty good idea — and it only makes the case that the actor would be an A+ boyfriend that much stronger.
Aalegra's new video for "Whoa," a languid and romantic track, finds the two doing very sweet couple-y things like sitting tangled up in the middle of an empty street, snuggling in a long car ride, and riding a motorcycle into the sunset. The song includes the cute description of dating someone as feeling "like whoa." Coincidentally, it's also exactly what the heart feels when one looks at Jordan. If you've never experienced feeling "like whoa," please click play on the video below, and thank us later.
Swedish-born R&B vocalist Snoh Aalegra, known for her stunning, movie-perfect voice, has been quietly blowing up for some time now. The 32-year-old's hazy and soul-filled songs have been racking up the views on YouTube, and this past summer, she dropped -Ugh, those feels again, her second studio album. Since then the singer has embarked and wrapped-up a sold out headlining tour across Europe and America. Aalegra is set to hit the road again in March 2020 with Los Angeles singer QUIN. See the full tour dates on her website.