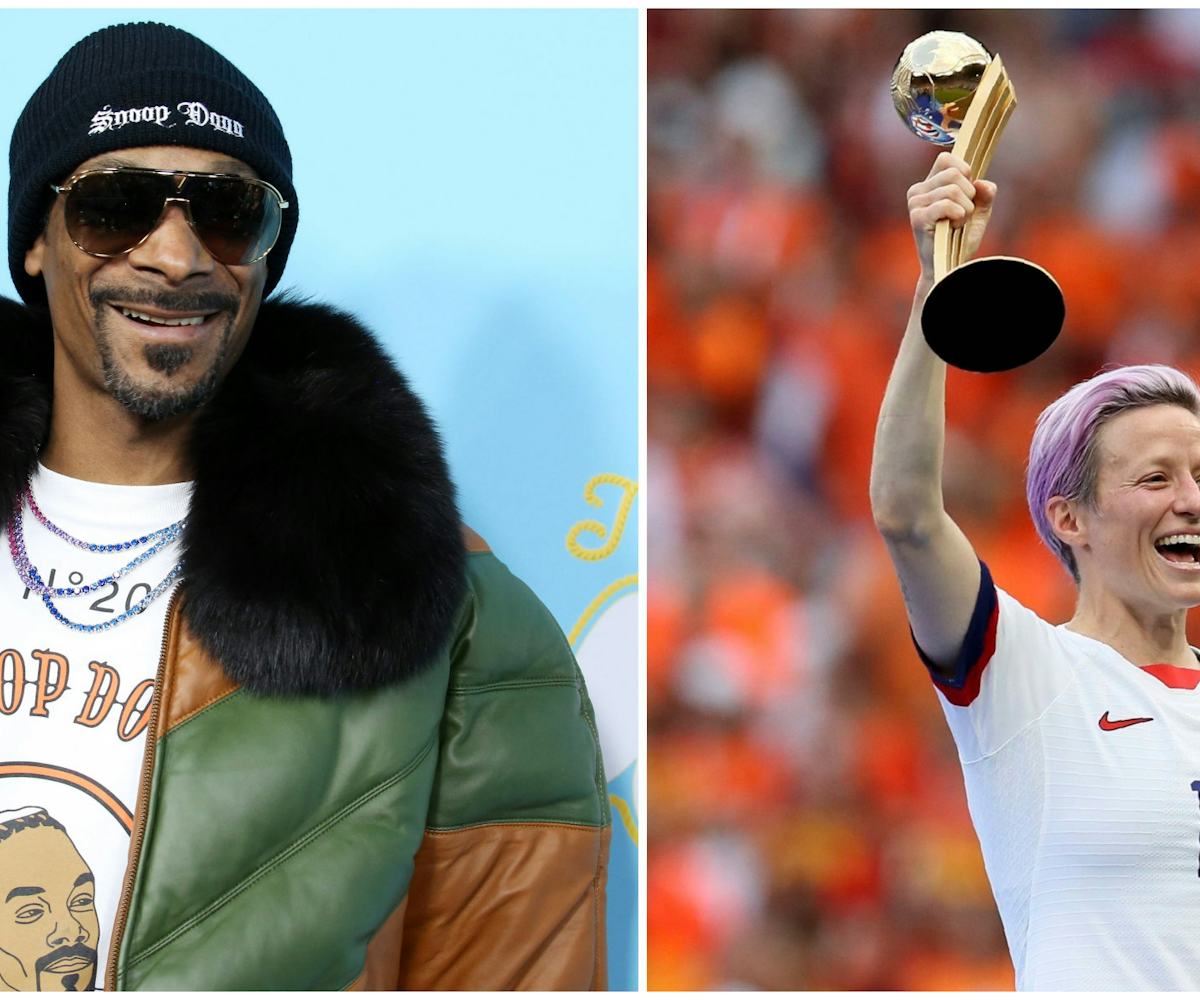 Photos via Matt Baron/Shutterstock, David Vincent/AP/Shutterstock
Snoop Dogg Says What We're All Thinking About The U.S. Women's Soccer Team
"Man, pay them ladies, man"
Snoop Dogg has now joined the ranks of those calling out the huge pay disparity between the U.S. Women's soccer team and their male counterparts. And Snoop's was the equal pay endorsement we didn't know we needed, but are so, so glad we got.
In an Instagram video, Snoop notes that members of the women's team only got a bonus of $90,000 for their victory, while if members of the men's team had won, they would have made $500,000. While Snoop's numbers are off—the women's team won $250,000 in bonuses, while the men would have gotten $1.1 million if they had won the World Cup—his point still stands. This pay inequity is completely unfair—which is why it's the subject of an ongoing gender discrimination lawsuit that the team brought against the U.S. Soccer Federation back in March.
Snoop knows there's really only one thing to do. "Man, pay them ladies, man," he says in the video. "Pay them girls what they worth. The women should be getting $500,000 per athlete. Snoop Dogg says so."
Also, says Snoop, the men's team isn't even any good—especially compared to the women's team. He dissed them entirely, saying, "The sorry ass fucking men from the U.S. soccer team ain't ever won shit, ain't gonna ever win shit, can't even get out the fucking first round." Enough said!