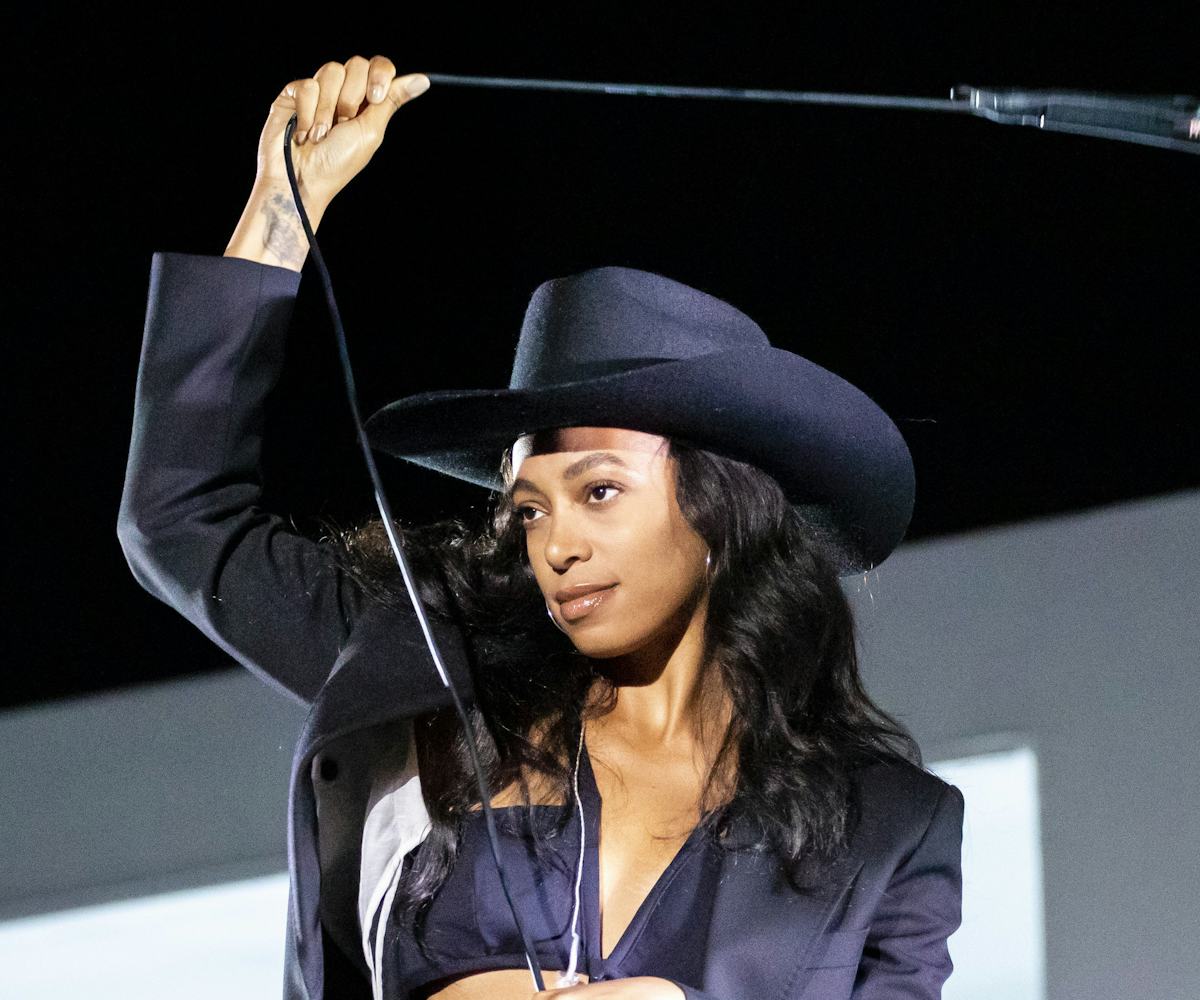 Image via IBL/Shutterstock
Solange Debuts The Dreamiest New Hair Look
I'm inspired by this romantic look
Solange Knowles, curator of vibes and singer of timeless bops, has gone and broken my feed again with her latest Instagram post. The "Things I Imagined" singer posted a video earlier today, where she offered a glimpse at her new look.
In the clip, Knowles wears brown eye makeup that has a glossy sheen to it, paired with a glossy brown lip that is truly Knowles' perfect nude. The eye and lip are framed with a bold brow and flawless, luminous skin. The real standout, however, is her hair—a haze of curls that cascades down her back. The look is completed with an intricate headband, that creates a bouffant-like effect. It's utterly romantic and undeniably chic.
The man behind the hair is none other than Knowles' longtime stylist Jawara, who is responsible for many of her drool-worthy looks. It looks like the hair is Knowles' favorite part too, as evidenced by the caption—Jawara's Instagram handle paired with a black heart.
Will we be seeing this look in a fashion spread or a music video sometime soon, or was it created just for fun? Only time will tell, but, in the meantime, we're grateful to Knowles for dropping this gem regardless.