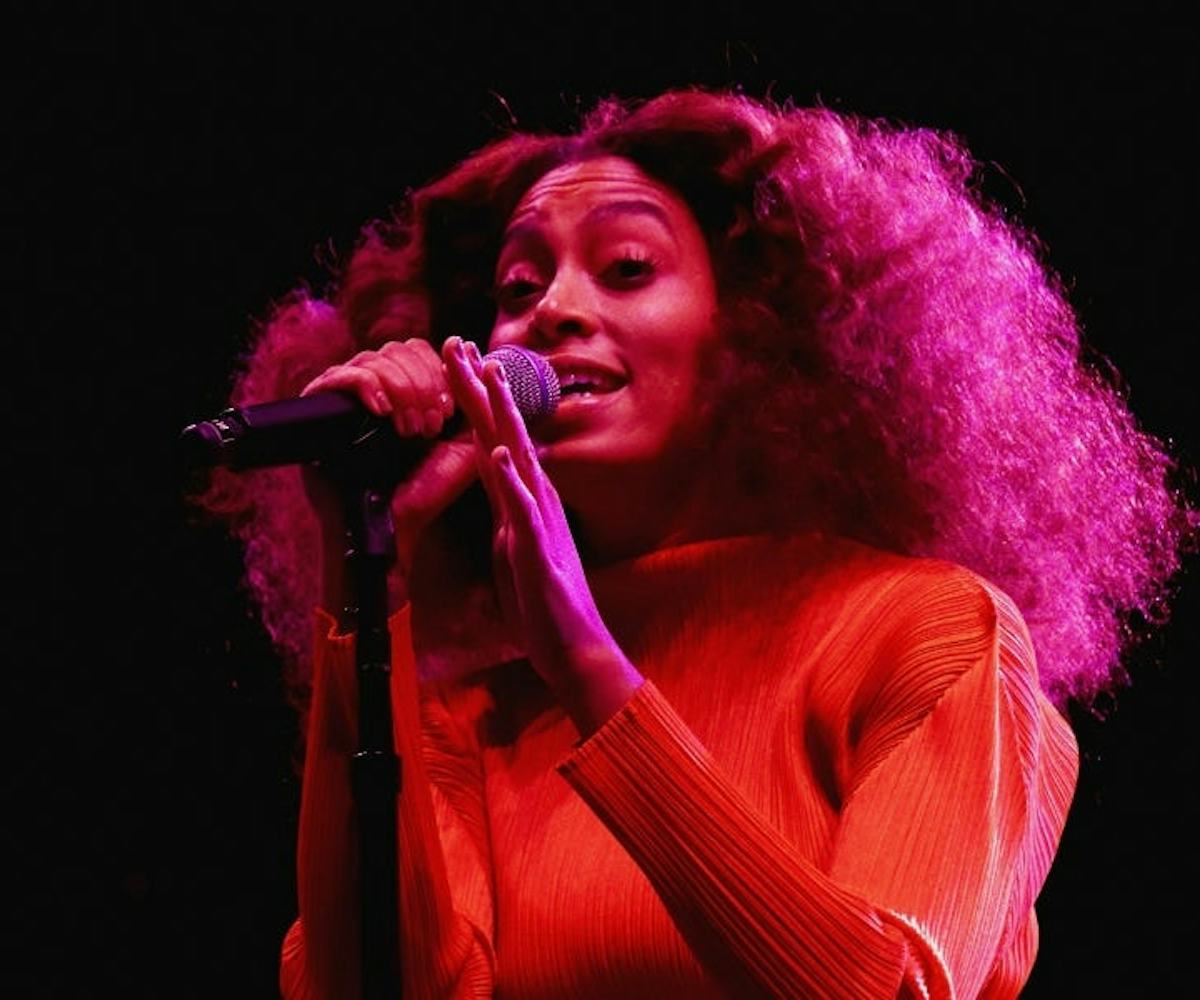 Photo by Bennett Raglin/Getty Images for 2017 ESSENCE Festival.
Solange's New Album Features Tyler The Creator, Cassie, And Sampha
Two and a half years after 'A Seat at the Table,' she's back with 'When I Get Home'
It's almost as if Solange knew Black History Month would be particularly vicious this year and we'd all need a salve to heal ourselves from the manyups and downs. Well, she's delivered with a new album.
The singer first teased the project earlier this week by taking over BlackPlanet and then releasing a music video teaser. Now, we have the full record, titled When I Get Home, which includes a number of contributions from artists like Dev Hynes, Tyler The Creator, Pharrell, The Dream, Cassie, Sampha, Gucci Mane, and more.
Solange talked about what we could expect from the new project back in October during an interview with T Magazine, explaining that there would be "a lot of jazz at the core." She added: "But with electronic and hip-hop drum and bass because I want it to bang and make your trunk rattle." She went on to explain that she was inspired by an outdoor performance she created for her song "Scales" at Donald Judd's Chinati Foundation in Marfa, Texas. "I realize how much wider, figuratively and literally, my work could be if I took myself away as subject."
In addition to the album, Solange also announced Saint Heron events that will be happening across Houston this Sunday. You can RSVP to those here.
Listen to When I Get Home below.