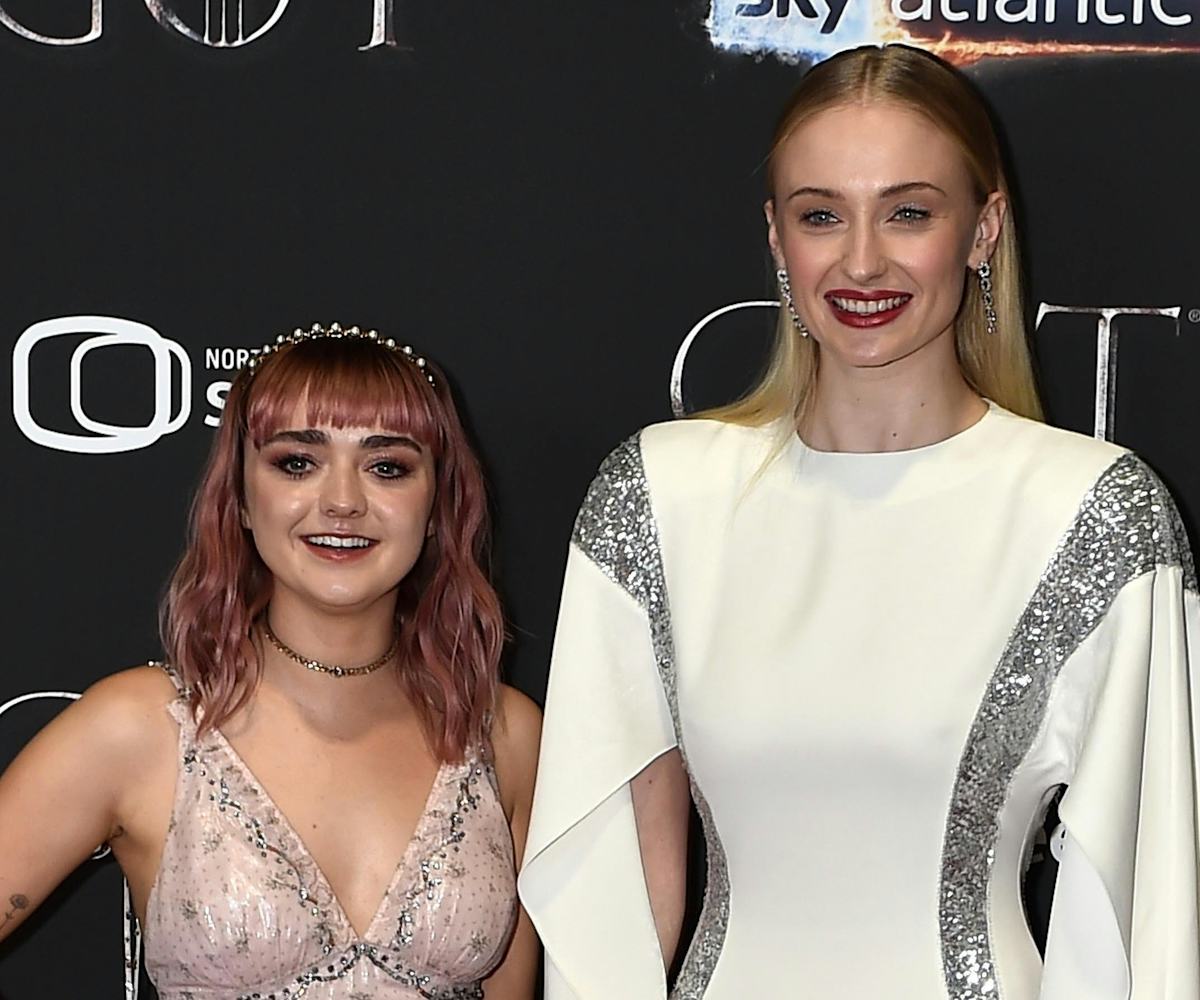 Photo by Charles McQuillan/Getty Images
Sophie Turner's Voice Memo To Maisie Williams Proves She's The Best Hype Woman
"You really motherfucking are that bitch"
Sophie Turner, Game of Thrones actress and Maisie Williams' biggest fan, proved herself to be the best friend of all time. She left Williams some messages ahead of Arya's big Battle of Winterfell moment, and I'd like to see anyone name a better hype (wo)man than her.
Williams posted a screen recording where you can hear the voice note, during which Turner repeatedly reminds Williams that she and Arya are "that bitch." "You really motherfucking are that bitch," she says. "You are that bitch. She did that. She did that. That's right hunty, that's right hunty. Check out episode three because that bitch did that!"
Another video shows that Turner was really not over Arya's scene after sending the voice memo, and needed to keep talking about how amazing she is. "Arya really is that bitch, yes you are bitch!" she says in it enthusiastically.
If I were Williams, I would have this video and voice memo playing constantly, before any big event or life moment. Why would she ever be nervous about anything ever again, knowing that she is that bitch in Turner's eyes?
Williams probably gets these kinds of messages all the time from Turner, though. I'll never forget her Easter message-slash-celebration of Arya having sex with Gendry.