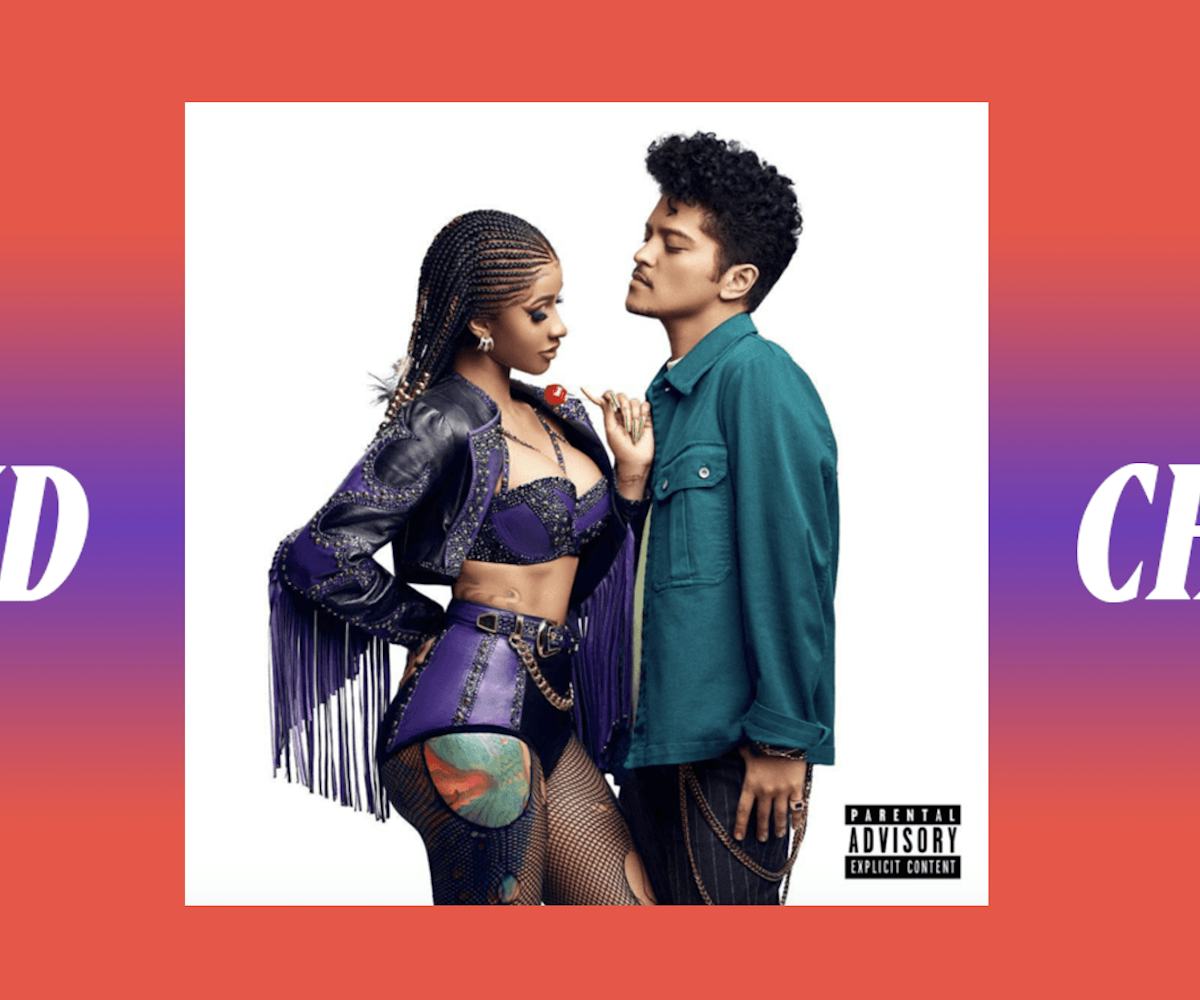 Soundcheck: The 21 Best Music Releases of the Week
Cardi B, Avril Lavigne, and so much more
Every weekend, we bring you#SOUNDCHECK—your destination for the best of the best new music that hit the web over the course of the week. Because you should always be prepared when someone passes you that AUX cord. This week's round features 21 of our favorite emerging and established artists including Cardi B, Avril Lavigne, Tacocat, and so many more. Turn up, tune in, and tune out.
"Please Me" - Cardi B and Bruno Mars
"Please Me" will pair perfectly with all of the Valentine's Day candy you just bought on clearance. Trust me, there couldn't be a more perfect time to listen to this ultra-'90s R&B track.
Head Above Water - Avril Lavigne
I'm honestly jealous of whomever Avril is singing about on "Goddess."
"Grains of Salt" - Tacocat
When I realized Tacocat was back, I literally turned around at my desk and yelled. It's a miracle.
"Can I Talk" - Caleb Steph
Caleb Steph's debut single proves that he's ready for the spotlight.
Betty - Betty Who
"You better recognize/ That you're wasting all my time" from "The One" is my new favorite response to every "photographer" on Tinder.
"Butterfly" - Kehlani
The only thing more beautiful than this cover art is Kehlani's voice.
"Free" - SASAMI feat. Devendra Banhart
I would have never predicted a SASAMI and Devendra Banhart collaboration, but I am 100 percent not complaining.
"New House" - Rex Orange County
Alex O'Connor never fails to impress me with his soulful bedroom pop, and "New House" is no exception.
"Cuz I Love You" - Lizzo
Distorted guitar paired with Lizzo's belting vocals? Chills, literally. She did that!
"Heads Gonna Roll" - Jenny Lewis
Like if Stevie Nicks' voice met Father John Misty's lyrics.
"Get Well" - Donna Missal
Donna Missal tells me everything I needed to hear about breakups on "Get Well."
"Patient" - Monica Martin
Sultry and sweet.
"Whorey Heart" - TeaMarr
TeaMarrr's bouncy new song is an excellent roast of the kind of fuckboi we all know and hate.
"Ice Me Out (Remix)" - Kash Doll
Kash Doll shows that she knows her way around a beat on "Ice Me Out."
"Lips of Lips" - Tiffany Young
Definitely catch me driving around with my windows down this summer blaring "Lips on Lips."
"LADEE" - Magna Carda
Watch out for this duo, I have a feeling they're not going anywhere.
"U On U" - LaBritney
LaBritney takes R&B for a spin on "U On U."
"Dead 2 Me" - Emily Vaughn
Emily Vaughn doesn't mince words on her new track.
"Grandson"- Asian Doll
Asian Doll's first new song since October is here, and it was worth the wait.
"Pumpkin" - The Regrettes
If you're not listening to this pop-punk masterpiece, WYD?
I'll Leave The Light On Just In Case - Hotel Books
I'm here for Hotel Books' socially conscious spoken word on "There Is."