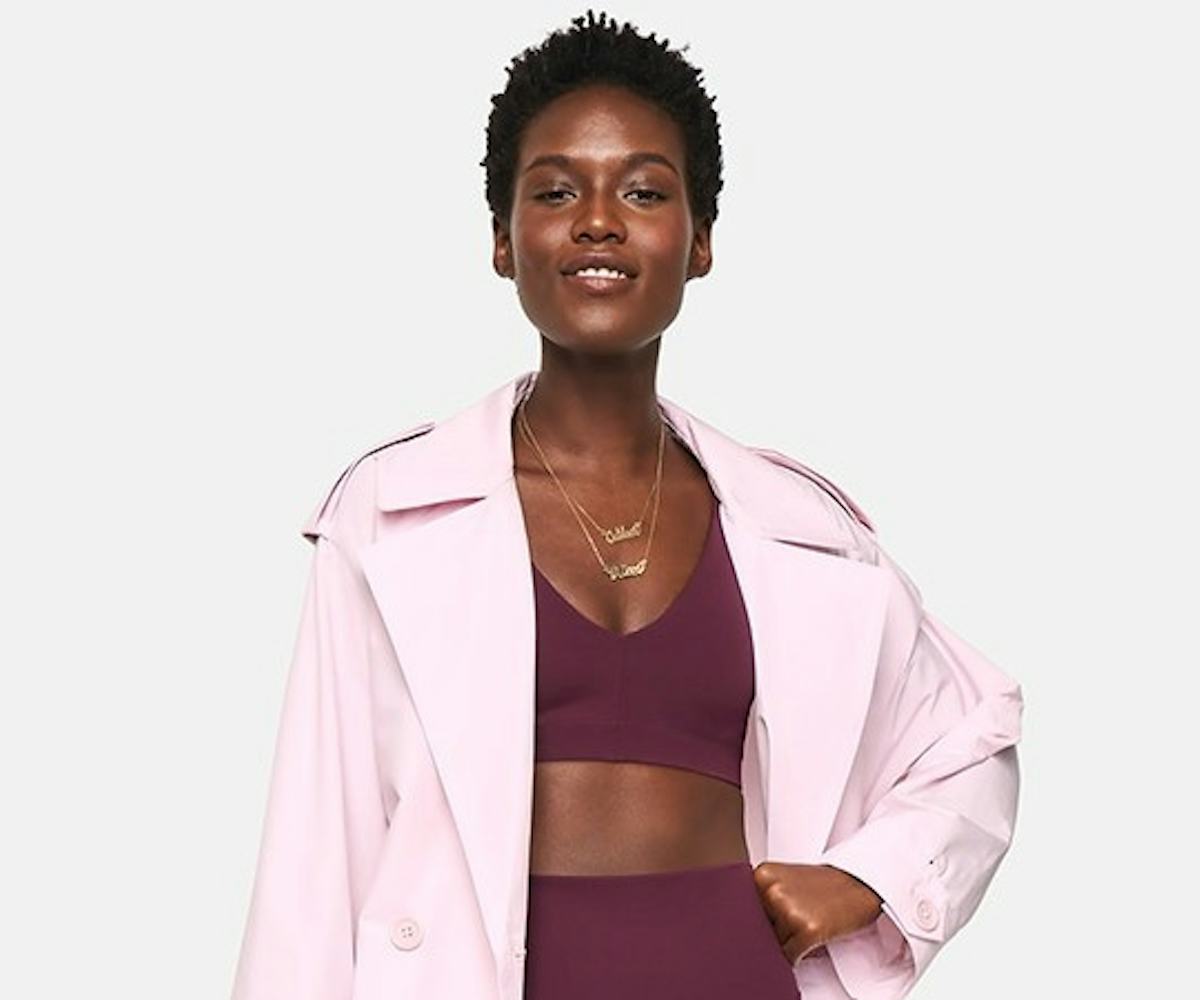 Courtesy of Outdoor Voices
St. Vincent Created Outdoor Voices' First Trench Coat
Plus, the collaboration comes with a campaign video on modular "system" dressing
For the first time ever, Outdoor Voices has joined forces with St. Vincent for a new seven-piece collection, marking its first collaboration with an influential figure. It may seem like an unexpected choice for the athleisure brand, but as the Grammy Award winner explained herself, it was a natural fit.
"The last tour I did was so physical that I needed to be doing things like cardio and pilates in order to stand and play guitar for two hours a night," St. Vincent told Paper. "I found myself for the past few years just in athleisure by default, like many people in our world. Almost every day of my life includes some sort of exercise."
Outdoor Voices founder, Ty Haney, helped create the collection with the musician, who also stars in the collaboration's campaign video, which highlights modular "system" dressing. Coincidentally, Haney recently announced that she has resigned from the company.
The collection includes some of the basics that Outdoor Voices would usually offer, like sports bras, biker shorts, leggings, hoodies, and sweatpants (priced between $55 and $95), but it also introduces the brand's first foray into full-blown outerwear with a one-size-fits-all trench coat for $195.
"If I put a trench coat on, then I look like I put myself together," said Clark. "You know, the trench has had a lot of lives. You get detective, you get flasher. You get Phoebe Philo-era Céline, which is what we all want."
She is... not wrong.
The STV.OV collaboration goes on sale today, which you can shop on the Outdoor Voices website. See every piece from the collection, as well as the campaign video, below.
The STV.OV collaboration campaign video, produced by Ways & Means and directed by Bill Benz.