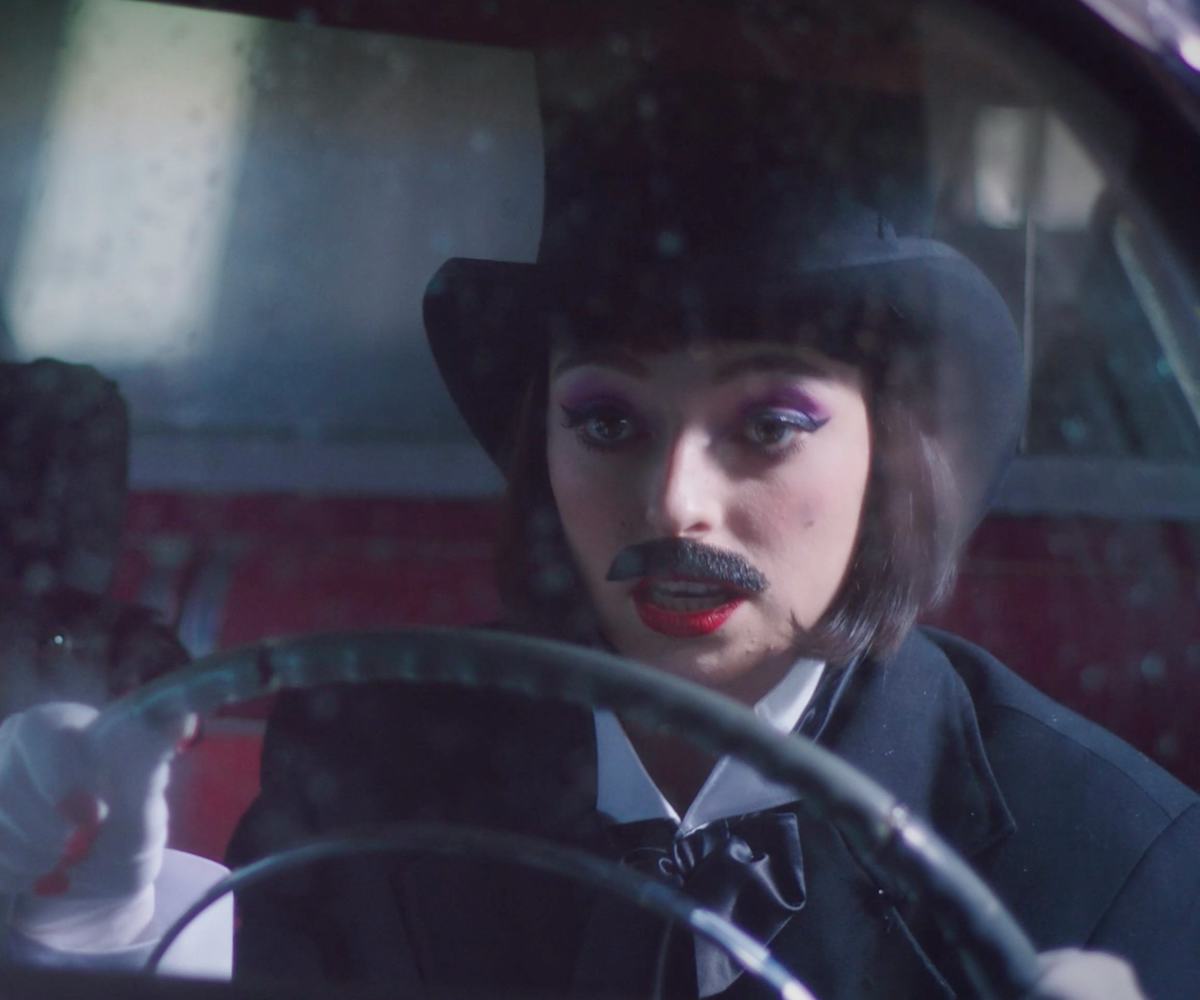 Photo via Vimeo
Stella Donnelly And A Mini Greyhound Are Hearse Drivers In "Die" Music Video
Australian indie star Stella Donnelly has had a big year: She released her stunning debut album Beware of the Dogs, she embarked on a headlining world tour, and now, she's premiering her new music video for "Die," exclusively on NYLON.
The video takes Donnelly through four portrayals of death as she transforms into a mustached hearse driver, then a nurse, then a pink-veiled corpse. Much like the song itself, the video combines the dark and the whimsical to create something that is effortlessly nuanced. "Working with Juliana and Nicky Giraffe on the video for 'Die' was such a dream for me. It's the most playful song on the record which allowed us to go a bit dark and creepy with the shoot," Donnelly told us. "It was really fun getting to play the four characters of death and having my co-star, the little dog and hearse driver's assistant, Thinly, along for the ride."
Including four characters of death for a song called "Die" is only fitting, and Donnelly's playful twist on the subject is extremely entertaining. "I know when you're telling lies/ I don't wanna seem unkind/ But what the hell is going on," Donnelly sings, while lying in a coffin and holding a bouquet of flowers. Her entire discography is full of patriarchy-smashing, shit-stirring masterpieces, putting her sarcasm and wit front and center. "Die" is no exception, and it's only natural that Donnelly brought us an equally charismatic video to accompany it.
Watch the new music video for "Die," below.