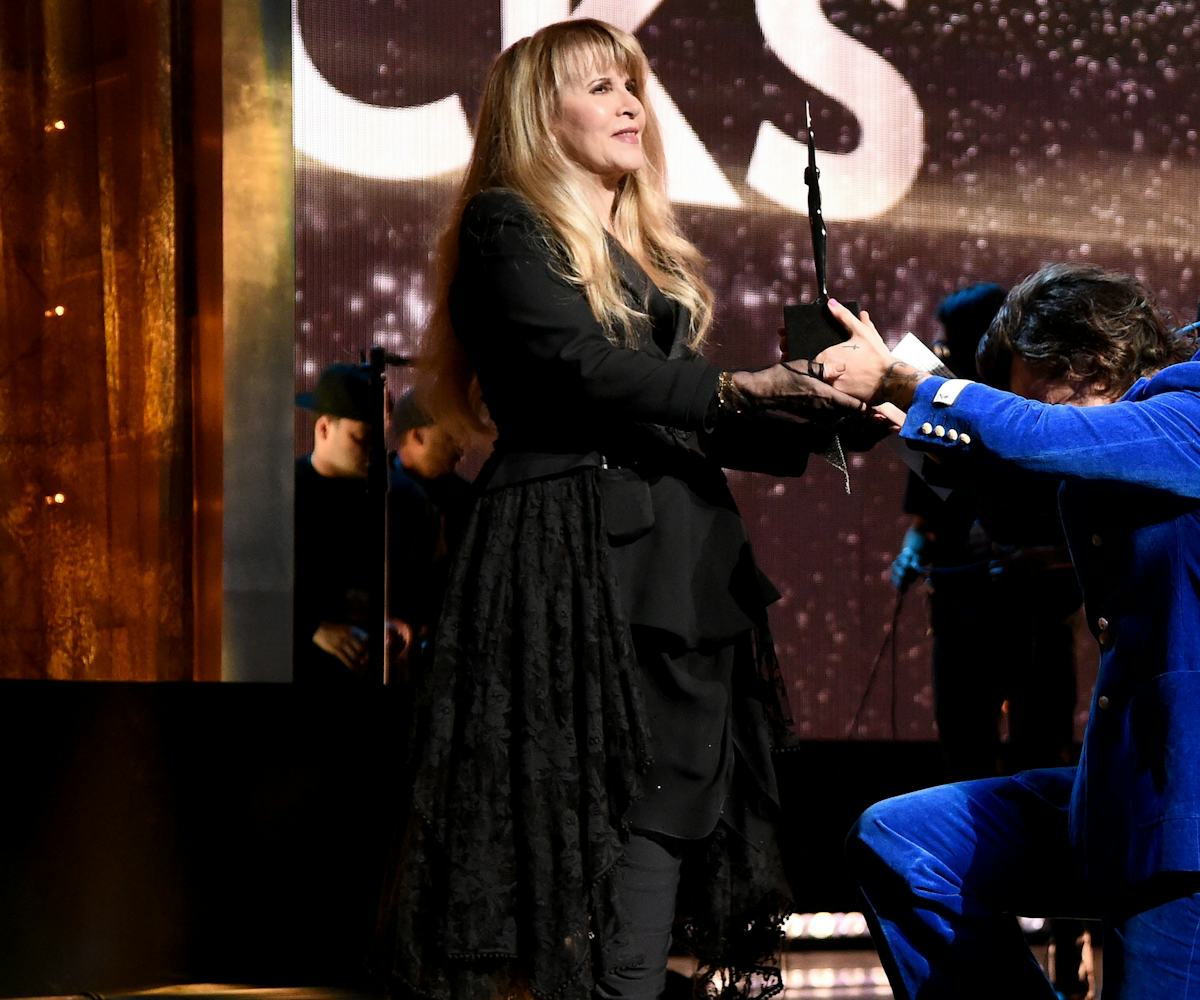 Photo by Dimitrios Kambouris/Getty Images For The Rock and Roll Hall of Fame
If Stevie Nicks Says Harry Styles Is From NSYNC, Then I Guess He Is
Whatever she says, I will believe
Horse girl icon Stevie Nicks was inducted into the Rock & Roll Hall of Fame by her friend Harry Styles this weekend. While accepting the honor though, she forgot which boy band he originated from.
Styles, as we know, was a member of One Direction before the band's split, but Nicks made the mistake of attaching him to NSYNC, which he definitely is not old enough to have been a member of. In talking about why she admires Styles, she said, "What I really loved about Harry was that when he chose to make a solo record from NSYNC..." Before even finishing her sentence, she realized her mistake.
"Sorry, not NSYNC. Sorry," she said. "I'm never gonna live that one down, I know that. One Direction. I liked One Direction, too, so..." She continued to praise Styles for taking the risk to create a rock and roll record after he split from the band, instead of choosing the safer route of making a pop album.
Well, if Nicks says that Styles was a part of a completely different boy band, then I guess he is; if she says it's canon, then it's canon. Justin Timberlake can be my favorite former member of Backstreet Boys. Nick Carter? Loved him in New Kids On The Block. We're living in her world, and she can turn boy band fabrications into truth whenever she damn well pleases.