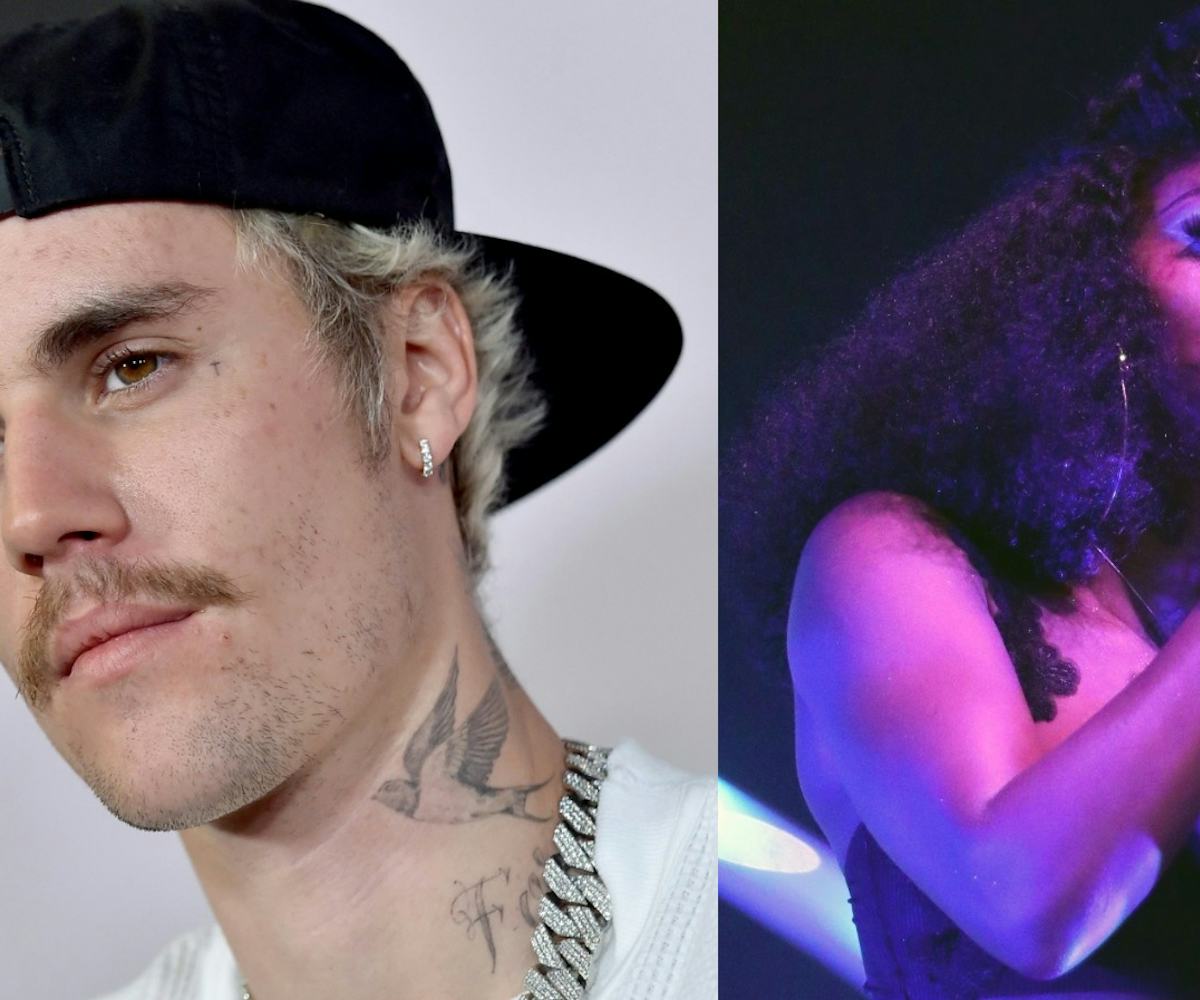 L: Photo by Axelle/Bauer-Griffin/FilmMagic; R: Photo by Jerritt Clark/Getty Images for ABA
Summer Walker Joins Justin Bieber For A Much-Needed "Yummy" Remix
Justin Bieber's next try for a Billboard number one hit is having Summer Walker remix his latest single "Yummy." The breakout R&B singer shared her version of Bieber's tepidly received single on Monday, which she hops on for a confident verse confirming that she is, indeed, yummy: "You already know, I got it/ Can't keep flexin' on you when you can't stop this."
Walker's remix comes in the midst of a pretty turbulent album rollout for Bieber, whose fifth studio album, Changes, is expected to drop on Valentine's Day. Shortly after "Yummy" was released, Bieber caught a lot of online flack for asking his fans to stream the single and get it to No. 1 on Billboard's Hot 100 chart; ultimately, the song debuted second, losing the position to Roddy Ricch's "The Box." Later, during a Los Angeles album playback, Bieber was reportedly "choking back tears in front of 100 people," and "cry[ing] profusely" at multiple points throughout the event, according to a report by Rolling Stone. The emotionally-charged night ended when Bieber excused himself and his wife, Hailey, not-so-subtly hinting at what they were off to do next: "You know what that means... things are about to get pretty freaky," he reportedly said.
If things continue on the way they have been, it's going to be a pretty interesting few weeks leading up to the February 14 release of his album. Luckily, we might even have film footage of it all going down for posterity; Bieber's album-accompanying docuseries, Seasons, is airing now on YouTube.
Walker, meanwhile, most recently put out a sizzling music video with Usher for their joint hit "Come Thru." Hear her "Yummy" remix below.