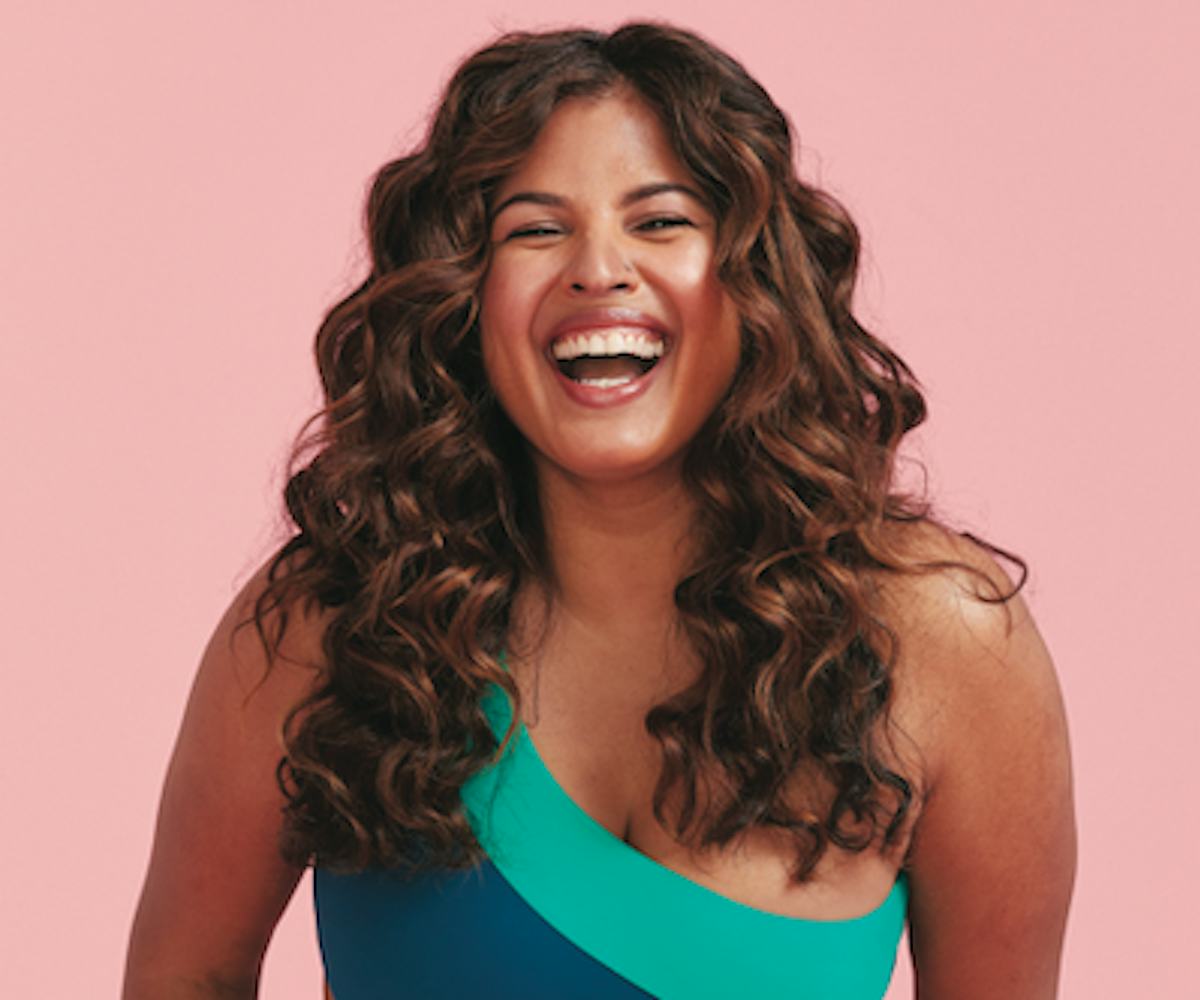 Photo courtesy of Summersalt
This Sustainable Swim Brand Just Expanded Its Sizes In A Major Way
And launched an inclusive summer campaign showcasing 30 different models
Just in time for swim season, sustainable swimwear brand Summersalt launched an inclusive summer campaign, called Every Body is a Beach Body, and significantly expanded its size range.
The brand's sizes now go up to 24 and 2X—quite a jump from its previous availability, which went up to a size 14. Co-founders Reshma Chamberlin and Lori Coulter told NYLON that the size expansion was a must because "we know that there are countless women out there who are missing out on the joy of summer because they don't have the right suit." They noted that they have plans to expand the brand's sizing even more: "We're excited to continue to add more sizes and be even more inclusive."
For the summer campaign, each suit was fitted on 30 professional and non-professional models ranging in body type to ensure it would look great on as many bodies as possible. "We wanted the models for this campaign to be just as diverse and unique as our customers, and we're proud to show models of different sizes, races, gender identities, and physical abilities," said Chamberlin and Coulter. "We want our customers to see themselves in our models, and know that their body is a beach body, exactly as it is right now."
The new collection includes bright new colorways and styles to rock at the beach or the pool. There are bikinis, one-pieces, and even a swim tunic and leggings for modest fashion wearers.
Check out the campaign and some of the new styles, below, and shop the new collection now at Summersalt.