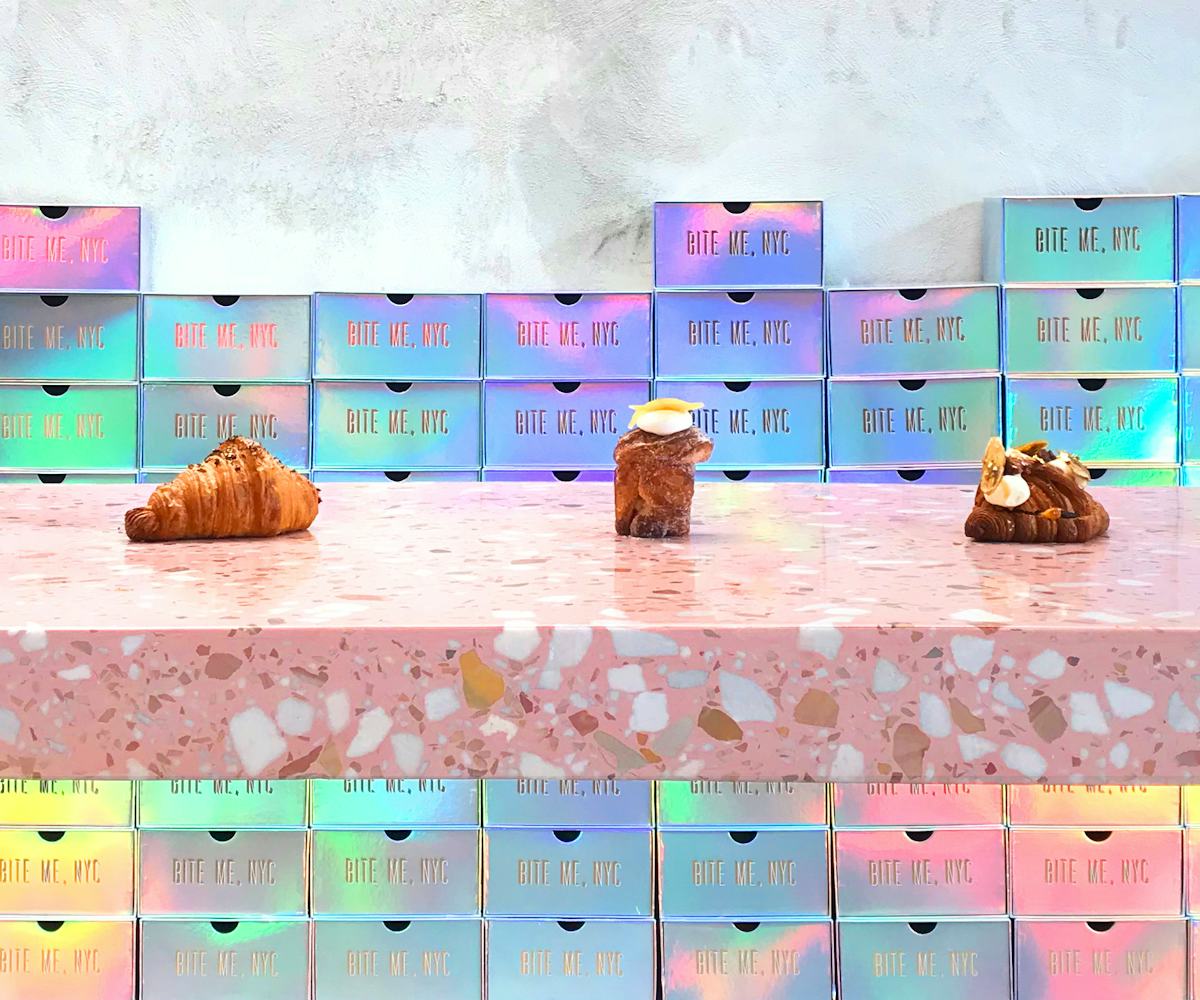 Photo Courtesy of Supermoon Bakehouse.
Inside New York's Favorite Foodstagram Obsession
We talk with Supermoon Bakehouse co-founder Aron Tzimas
If we had to guess what heaven smells, we'd say it would have the same buttery, sweet scent that permeates our nostrils in the most welcoming way every time we take a trip to Supermoon Bakehouse in New York City's Lower East Side.
In just one year, the company has made a name for itself among the myriad of bakeries in New York City for its aesthetically pleasing menu made up of croissants, cruffins (a croissant mixed with a muffin), doughnuts, and soft serve. But these artistically crafted sweets aren't just easy on the eyes, they taste good, too.
Co-founders Aron Tzimas, a Melbourne, Australia native, and Chef Ry Stephen, the man behind the menu, moved to NYC three years ago to establish a shop similar to the one they already owned in San Francisco called Mr. Holmes. "We wanted to come here and basically do what we did there, which was do something that the city hadn't seen before," Tzimas tells us. "There were a couple of places [where you could get a good croissant], but where do you get something that's like, crazy... like, super?"
The vibe of Supermoon is very Californian, which is what Tzimas wanted: "a lot of natural light [and] big open space." It's also, thanks to on-trend light gray walls and tables and counters made from pink terrazzo, very Instagram-friendly; Tzimas says he was inspired by New York's art galleries for this.
Tzimas, who doesn't make the works of art, admits that they are "super-hard to make." A plain croissant can take Stephen up to three days to finish, and a twice-baked one up to four days. Everything is made from scratch (from the chocolate shards to the hand-rolled dough), and Tzimas says they import their butter from France. A croissant is one of the hardest things to perfect, which is why it took Stephen five months to test and perfect the recipe. But now that they have their formula perfected, Tzimas says they're looking to expand to places like Tokyo, Hong Kong, and Singapore.
But for now, you can enjoy their baked goods in New York and, as their holographic to-go boxes say, "Stay Wild, Moonchild."