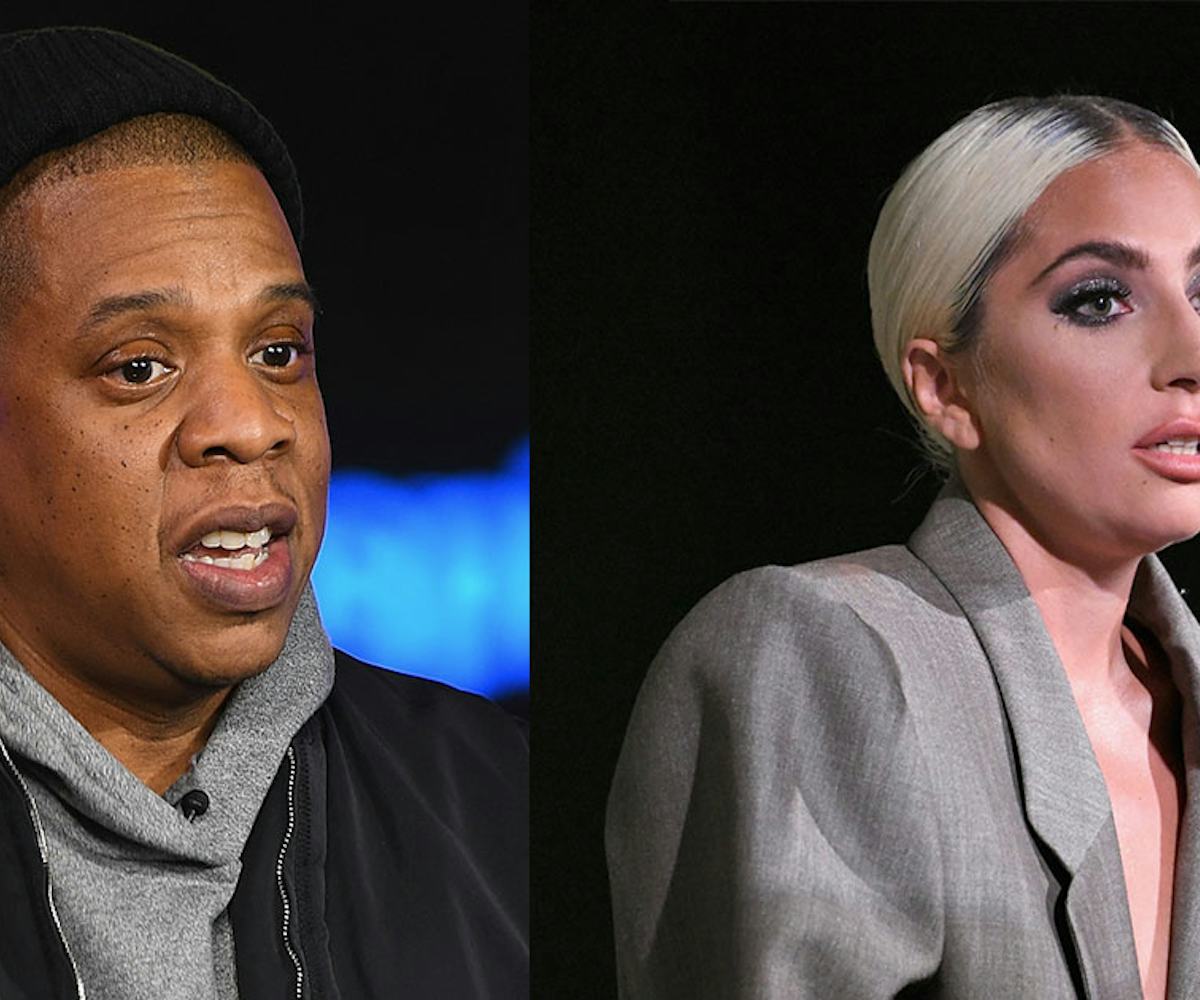 Photo by Michael Kovac/Getty Images for ELLE Magazine; Photo by Dave Kotinsky/Getty Images for Spike.
Lady Gaga, Jay Z, And Others Turned Down Interviews For R. Kelly Doc
"It's that turning away that has allowed this to go on"
Lifetime's upcoming documentary series, Surviving R. Kelly, will trace Kelly's alleged history of sexual and physical abuse and include 50-plus interviews with the singer's accusers, family members, and friends. According to the executive producer of the project, Dream Hampton, a number of musicians who have collaborated with Kelly in the past were also asked to participate, but many preferred to stay silent on the matter.
"I mean most people just don't want to touch it," she told Shadow and Act in an interview. Hampton reveals to Shadow and Act and Detroit Free Press that Erykah Badu, Celine Dion, Lady Gaga, Jay Z, Mary J. Blige, Lil Kim, and Dave Chapelle were amongst the ones who declined to be interviewed. Recalling a conversation with Questlove—who was also asked—to Shadow and Act, she states: "Ahmir was like, 'I would do anything for you but I can't do this.' It's not because they support him, it's because it's so messy and muddy. It's that turning away that has allowed this to go on." About John Legend, who agreed to participate and appears in the series, Hampton told Detroit Free Press: "That makes John Legend even more of a hero for me."
According to TMZ, R. Kelly has already threatened legal action against Lifetime if the docuseries airs. The late singer Aaliyah's mother, Diane Haughton, has also spoken out against the project and the mention of her daughter's relationship to the singer. According to reports, in the first episode of the series, one of Kelly's former backup singers says she witnessed the then-27-year-old artist and a 15-year-old Aaliyah having a sexual encounter on a tour bus. Haughton calls the story "lies and fabrications."
Surviving R. Kelly premieres tonight on Lifetime.