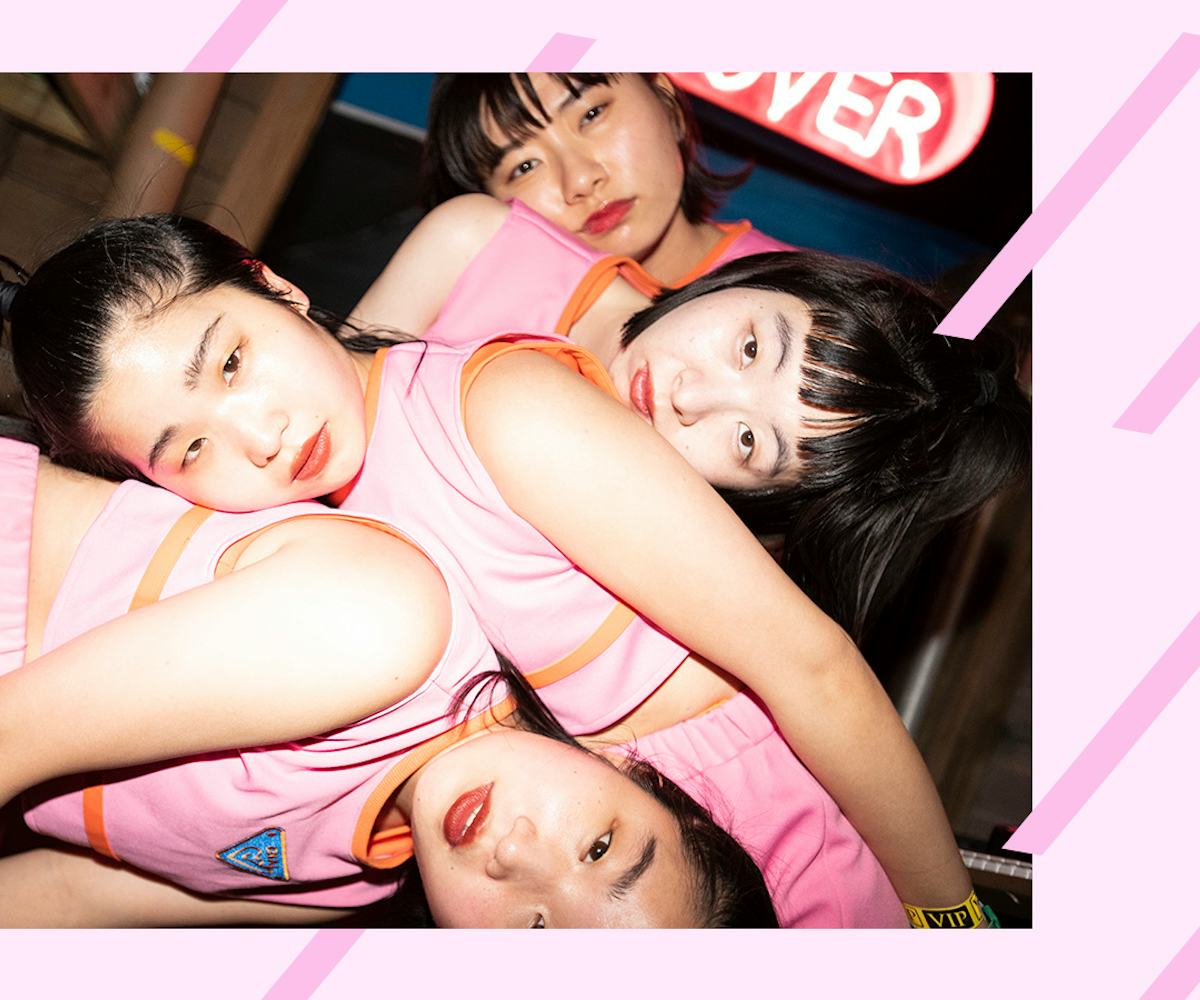 Photo by LIndsey Byrnes
Our SXSW Showcase Brought Women To The Front In A Major Way
While we were in Austin for SXSW this past week, we brought all of our favorite female musicians under one roof. If you weren't there last weekend and couldn't attend our official SXSW showcase at Cheer Up Charlie's, you definitely missed out, but luckily we're recreating it all right here.
Hosted with She Shreds magazine, which focuses on highlighting the best women in the music industry, we got female-fronted groups and women musicians to own our stage for the night. Some of the acts we've already professed our love for, like SASAMI, Megan Thee Stallion, Leikeli47, Seratones, CHAI, and Big Bliss. We're also super-excited to get to know our new faves Combo Chimbita, RRUCCULLA, Black Belt Eagle Scout, Sneaks, Sávila, Fatai, and Tasha. (After listening to them, prepare to stan if you don't already.)
Verb hair products kept us all looking fresh, and Red Bull gave us the energy to bop along to every act. Our artists walked away with some guitar supplies courtesy of Guild Guitars, Ernie Ball, and Martin Guitars, while D'Angelico Guitars provided two guitars for our media lounge, which our senior entertainment editor Sesali Bowen was really into. Danielle Nicole handbags and HumanKind Swimwear stocked our gift bags with summer-ready supplies. Of course, a takeaway bag wouldn't be complete without a gift for our pups, so Zen Pup supplied the CBD-infused treats.
Get into our favorite moments from the night, below.
Megan Thee Stallion getting ready to lay it down on the stage.
CHAI matching outfits and smiles.
Our guests brought the vibes.
When we said Megan Thee Stallion showed out, we were not fooling around.
Tasha, clearly pumped post-set.
A quick reset, powered by Verb.
Big Bliss did not come to play around.
Lizzo dropped by during Megan Thee Stallion's set, and we're still recovering.
Fatai leaving us speechless with her unmatched vocals.
What happened in our photo booth stayed in our photo booth (with one exception).
Combo Chimbita had us mesmerized.
A Danielle Nicole bag in action.
Our lovely editor-in-chief Gabrielle Korn with She Shreds' founder and EIC Fabi Reyna.
We just had to get one more look at Megan Thee Stallion.
Black Belt Eagle Scout, probably in the process of making us emotional with her lyrics.
I really hope our senior entertainment editor Sesali Bowen got to keep this guitar.
A peek at what our artists went home with.
Haily Marzullo, founder of HumanKind Swimwear, posing with her brand's cute display.
Seratones' shoes match our media lounge couch, and we're here for it.
RRUCCULLA's drum beats are unmatched, and made better with her infusion of electronic beats.
Sávila, led by She Shreds' own editor-in-chief Fabi Reyna.
All hail Leikeli47.
"Sávila" translates to aloe vera, so the band dressed in the color of the plant.
Instead of just showing us their air guitar skills, CHAI showed us how to make an entire air band (NYLON's senior entertainment editor was their lead singer, of course).
Sasami was ready for her close-up, as you can see.
CHAI are the ray of positive energy I've been needing.
Leikeli47, before she hosted an impromptu voguing competition on our stage.