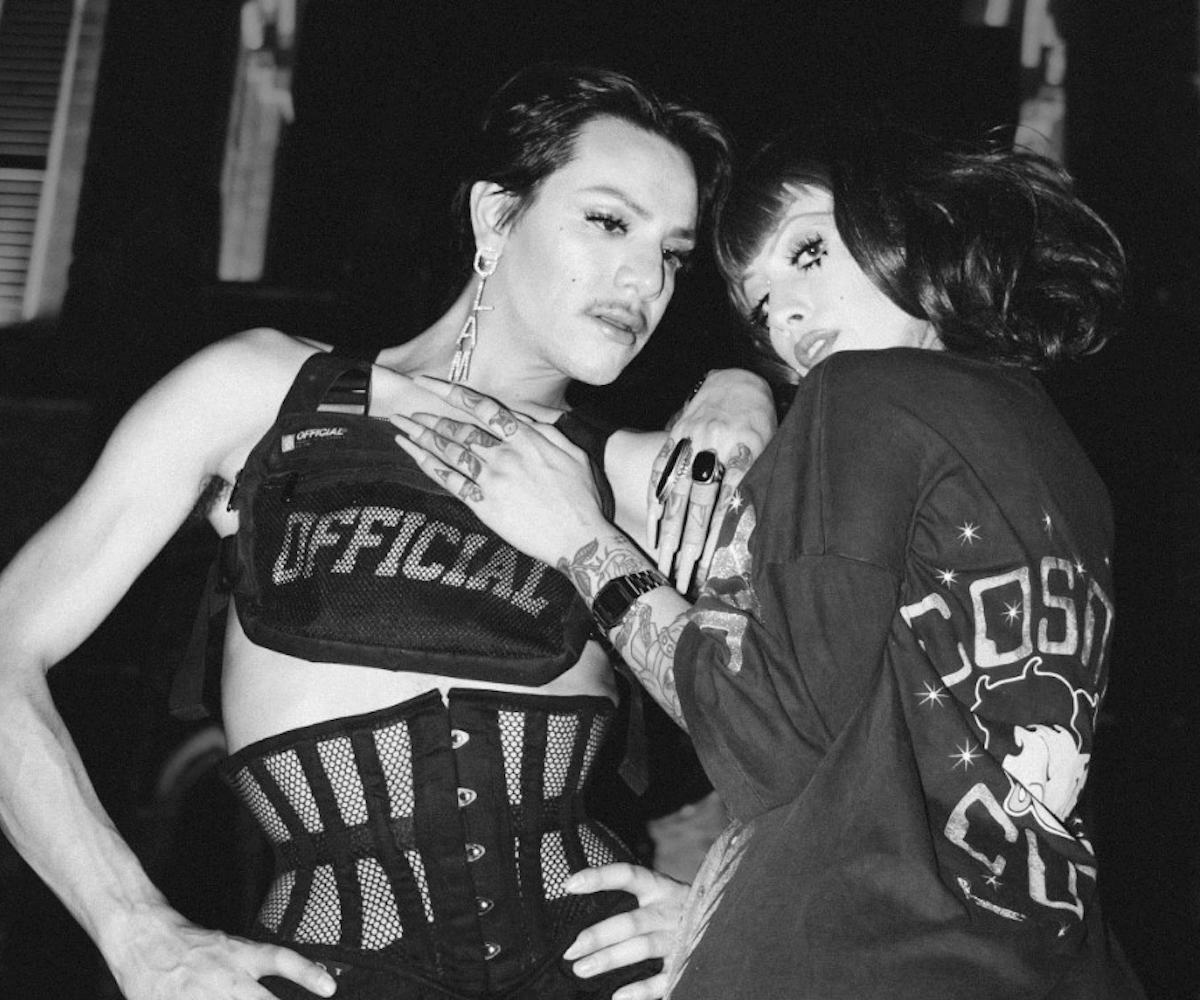 Afrocentricity
SXSW 2020 Will Host Its First-Ever Official Vogue Ball
Shygirl, Ase Manual, and more are slated to perform
The first official Vogue Ball is now on the schedule for SXSW 2020. Austin-based creative studio Unbounded — which has put on parties before during SXSW, though unofficially — will be organizing the event. They've scheduled a night to remember complete with globe-spanning DJ sets and performances from London's Shygirl, Latvia's Eliza Legzdina, New Jersey's Ase Manual, NYC's DJ Lita and Russell Elliot, Austin-based Adzua, La Morena, BabiBoi, Lembra, and San Antonio's MISS GIRL6 and YYYN0T. In addition, the ball will feature Texas' House of Lepore, Haus of Rawzé, Austin-based collective Kuniklo and many other members of the local ballroom community.
Scheduled to take place on March 16 at Coconut Club on 310B Colorado St., the ball will be a "queer-centric multimedia experience weaving together installation art, visual designs, activations...and more," Unbounded states. The night will conclude with a mini-ball from their years-long ball series, Glowed Up. Houses and attendees will be able to compete for prizes and trophies. There will also be a glam station and HIV testing on site.
Speaking on the storied and political history of ballroom, Unbounded founder Anita Obasi hopes the inaugural event will serve as a source of empowerment for its community, a platform of visibility for its creators, and perhaps, also an impactful experience for those attending the festival.
"The idea of enacting social change through performance is such a dignified statement to the power of creativity," Obasi says. "We are excited to be partnering with SXSW to showcase not only our capacities as a creative studio that embraces diversity to its core, but also the beauty of our community on this global stage. The original, NYC-born ballroom scene is a form of striking social resistance through movement and presence. Original houses like the House of Xtravaganza, House of LaBeija and House of Ninja demonstrated – through necessity – how creativity serves as a tool for empowerment. We hope that theme will resonate through this showcase."
"As a queer person, I am sustained by stories about queer joy, love and sensuality," Russell Eliot adds via email. "I need to tell and see those stories just as much as I need to tell and see stories that shine a light on our struggles. The only way to create dimensional representation is to give storytellers a platform where we can show our full selves."
Ballroom culture has slowly entered into the pop culture scope as of late with FX's POSE, and HBO Max's recently-announced voguing competition show, Legendary, the announcement of which arrived with drama surrounding one of the selected judges, Jameela Jamil. It's clear that the impact of ballroom culture is just getting started.
The event will be open to all-ages and begin at 8PM. For more information see the flyer below.