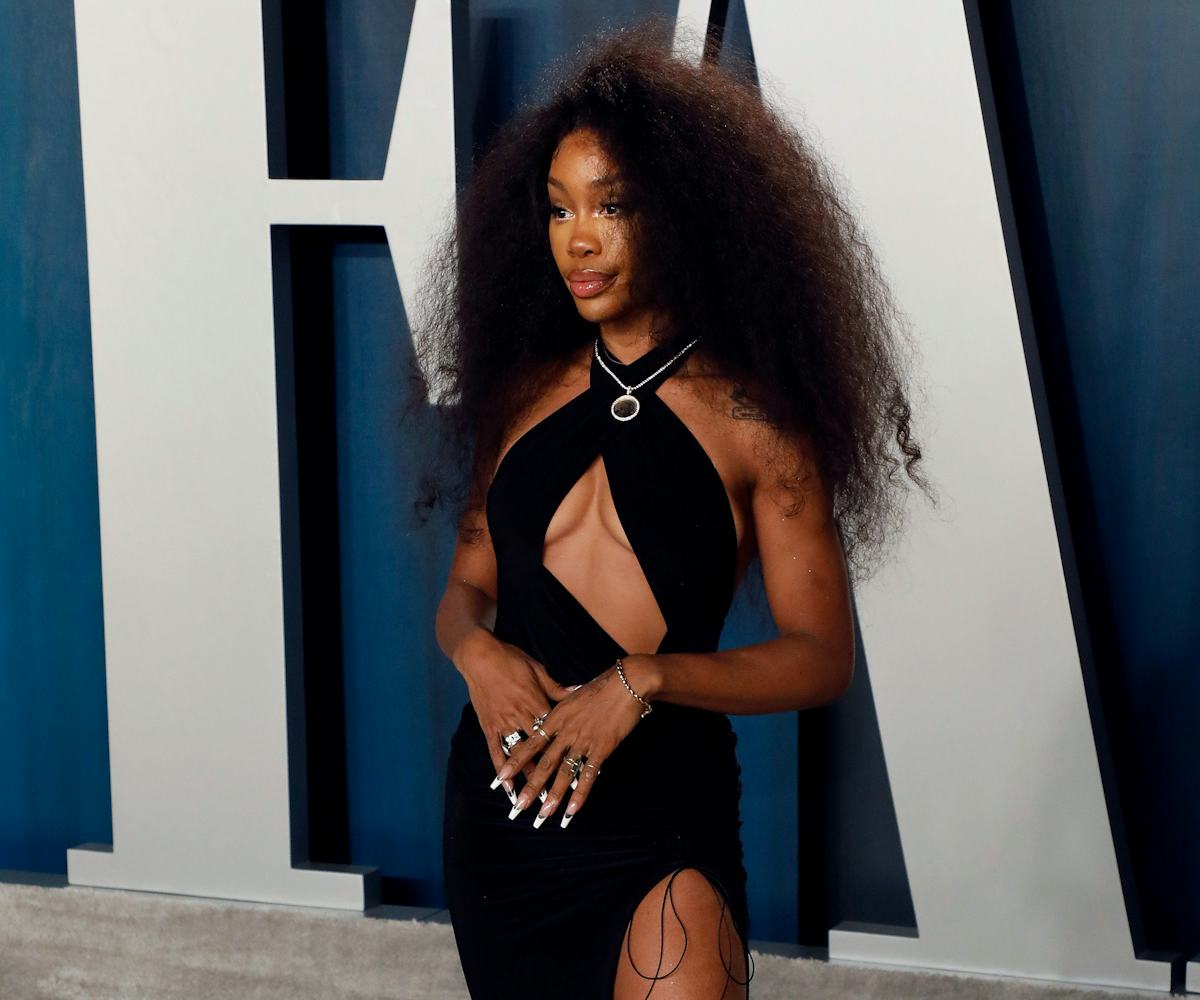 Photo by Taylor Hill/FilmMagic
SZA Says She'll Never Do Another Photoshoot Or Interview Again
The announcement comes after the debut of her Rolling Stone cover alongside Normani and Megan Thee Stallion
Mere hours after Rolling Stone debuted its March cover featuring SZA, Megan Thee Stallion, and Normani, SZA has announced that she will never do another interview or photoshoot. On Wednesday, Feb. 19, the singer announced that she was permanently swearing off press, and followers on social media are curious as to the reason why.
Named as one of Rolling Stone's Women Shaping the Future, SZA tweeted congratulations to her fellow cover stars, but made her thoughts on doing anything additional with the press crystal clear. "Not doing any videos Interviews or photos for the rest of my life lol don't ask," she tweeted. She later followed the social media statement up with a nod to Normani and Megan, writing, "S/o Normani and meg tho . My sisters who I love very much and respect deeply . Honored to be apart of ANYTHING w the two of those BLACK QUEENS ."
Although SZA didn't clarify whether the Rolling Stone cover was related to her decision or why she had decided to no longer participate in interviews or photoshoots, she later opened about being in the public eye. "My anxiety has .03% to do w outside opinion . I was bullied all through high school I could care less . It's my OWN THOUGHTS THAT HIT DIFFERENT," she wrote.
The Rolling Stone cover featuring SZA doesn't hit newsstands until March 3, but in the meantime, fans have reacted to SZA's decision. Some wished the performer well, tweeting, "I hope everything's okay" and "hope ur okay."
In the past, SZA has appeared on the cover of Faderand V Magazine. Prior to her Rolling Stone appearance, she has remained somewhat out of the public eye, previously promising that her second studio album would be coming soon. There's no word on an official release date, but it's rumored to drop this year.
Get a look at what's reported to be SZA's last cover, below.