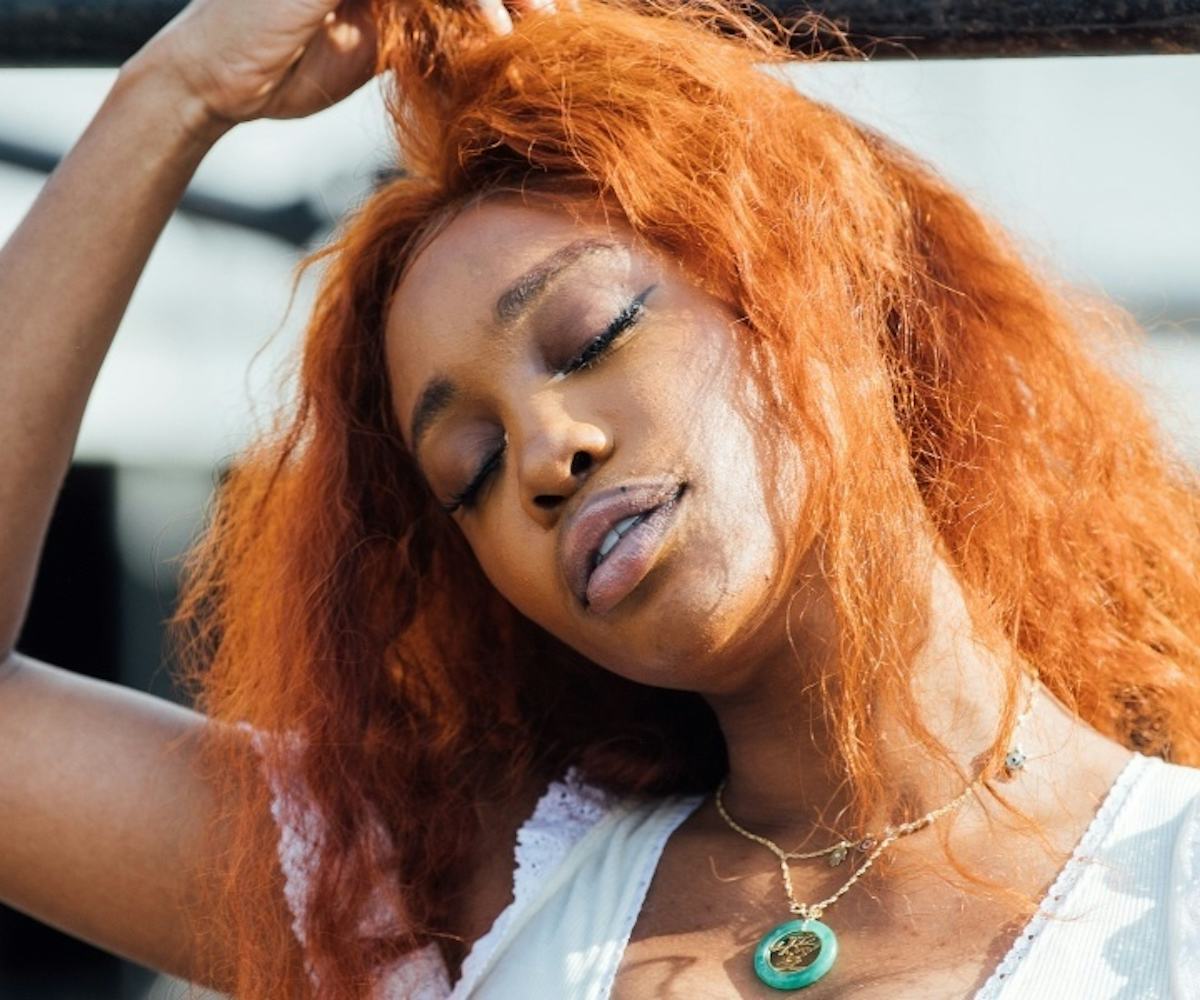 Photo by Scott Garfitt/Shutterstock.
Now We Know Why SZA's Music Is So Deep
In a new interview, she revealed her process and when we should expect her sophomore album
All music makes us feel things, that's what it's for. But when you listen to an artist like SZA, you really feel it. It turns out that there's a reason for that.
The singer sat down with Kerwin Frost for an in-depth interview about music, her process, and more. After a back-and-forth on the trials and triumphs of other artists' sophomore albums, SZA adamantly told Frost that she rebukes the idea that second albums are "hard." Despite trying to reconcile what other people want and expect from her music, she thinks that making "shit that feel[s] good" is the sure route to take. When pressed to explain what she means, SZA gave examples.
"I can listen to the Khaled record, and know that that's not me," she said, referring to "Just Us," one of the singles on his Father of Asahd album that she appeared on. The reason for this, she says, is not that it's a bad song but that her body doesn't recognize it. "That version of myself on that song is unfamiliar to my spirit." Cardi B's "I Do" is another one of those songs. So is Maroon 5's "What Lovers Do." And much to my surprise, "Consideration," the slow bop where she sings along with Rihanna, doesn't feel familiar to her at all; though SZA says she might include the version of the song that she recorded by herself on the sophomore album, which she says is coming "soon as fuck."
Unfortunately, that is not soon enough for me, especially now that I know that I know how she puts her music together. She said, "When I make my own music, I won't stop until I recognize it."
Check out the interview below.