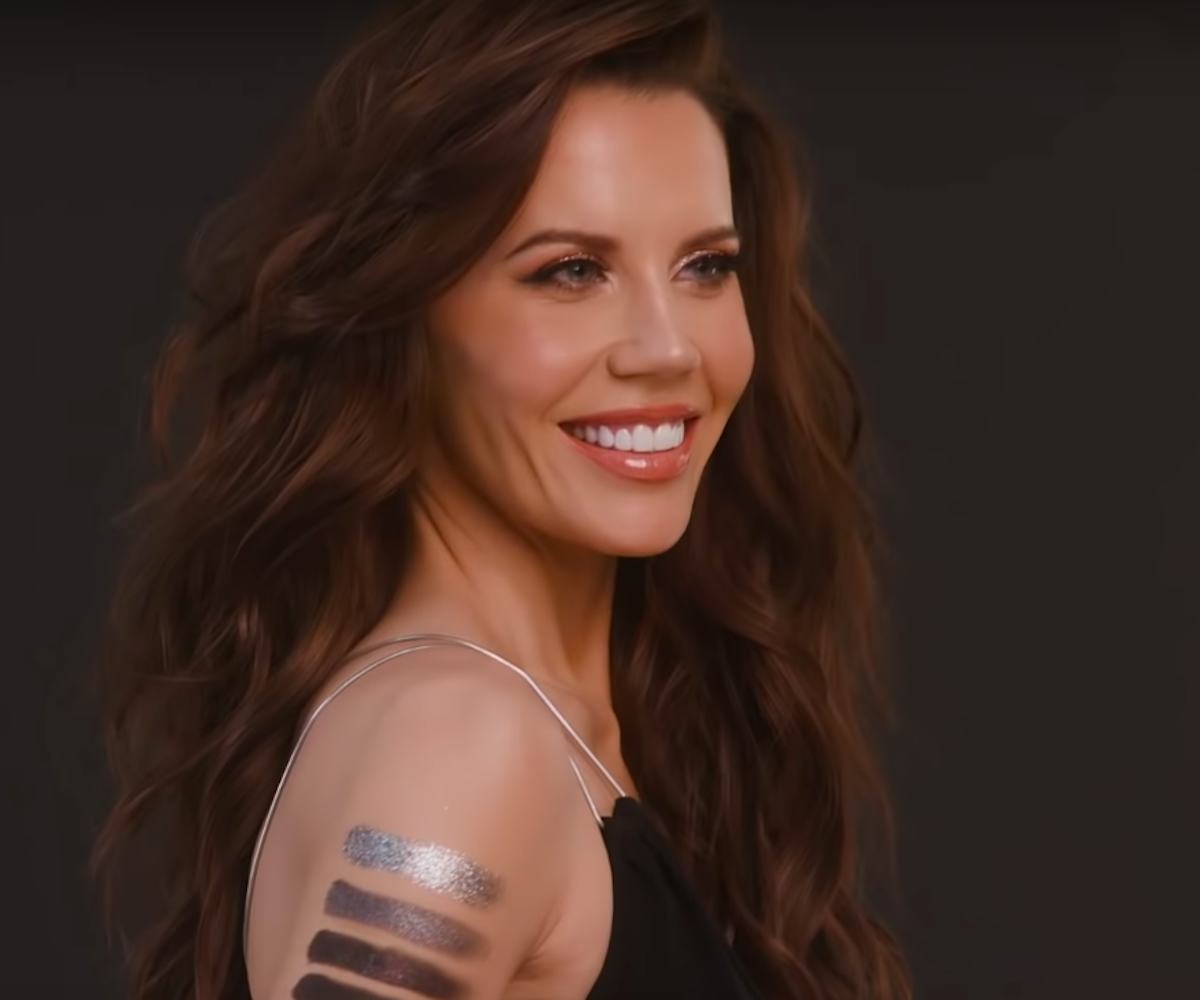 Screenshot via Tati Youtube
Beauty YouTuber Tati Westbrook Is Launching Makeup
The first product will be an eyeshadow palette
After weeks of teasing, beauty YouTuber Tati Westbrook announced her cosmetics brand Tati Beauty. It's her first foray into cosmetics—though she owns vitamin company Halo Beauty—and an announcement many have been waiting for. In true YouTuber fashion, she shared the news with a video posted to her channel, which, since its posting, has already racked up half a million views.
The announcement video, which is three minutes long, opens with Westbrook speaking to the camera as if she's about to share another one of her "best of" lists but quickly becomes distorted, cutting to a behind-the-scenes clip of Westbrook on a photoshoot and footage from March 2018 of her talking about the yet-to-be-named brand. "I'm obsessed with product development, I'm going to build this thing and I have a huge vision for it," she shared. The first product to launch will be the Textured Neutrals Palette Vol. 1, which can be seen in the form of swatches on her arm. The 20-pan palette is loaded with a mix of shimmers and mattes, ranging from an inky matte black to a shimmering light champagne.
Fans are excited for the launch (the brand's Instagram already has a cool 30K followers), with many tweeting that they got emotional seeing the video. "I am actually crying right now. This is what I love to see," wrote one user. "If you haven't heard by now, the beautiful @GlamLifeGuru is finally coming out with her own makeup and I'm literally shedding tears." said another. Although there hasn't been any word on what's to come after the palette, a tweet from the brand suggests that this is just the beginning. "The vision I have for Tati Beauty is a marathon not a sprint... I'm just warming up," Westbrook shared in a tweet, adding that the palette is just a peek into the "gorgeous, glittery future ahead."
The palette will be available for purchase on October 25 at 10am PST on TatiBeauty.com, and if the building buzz is any indication, we're sure it'll sell out quick.
Watch the announcement video here.