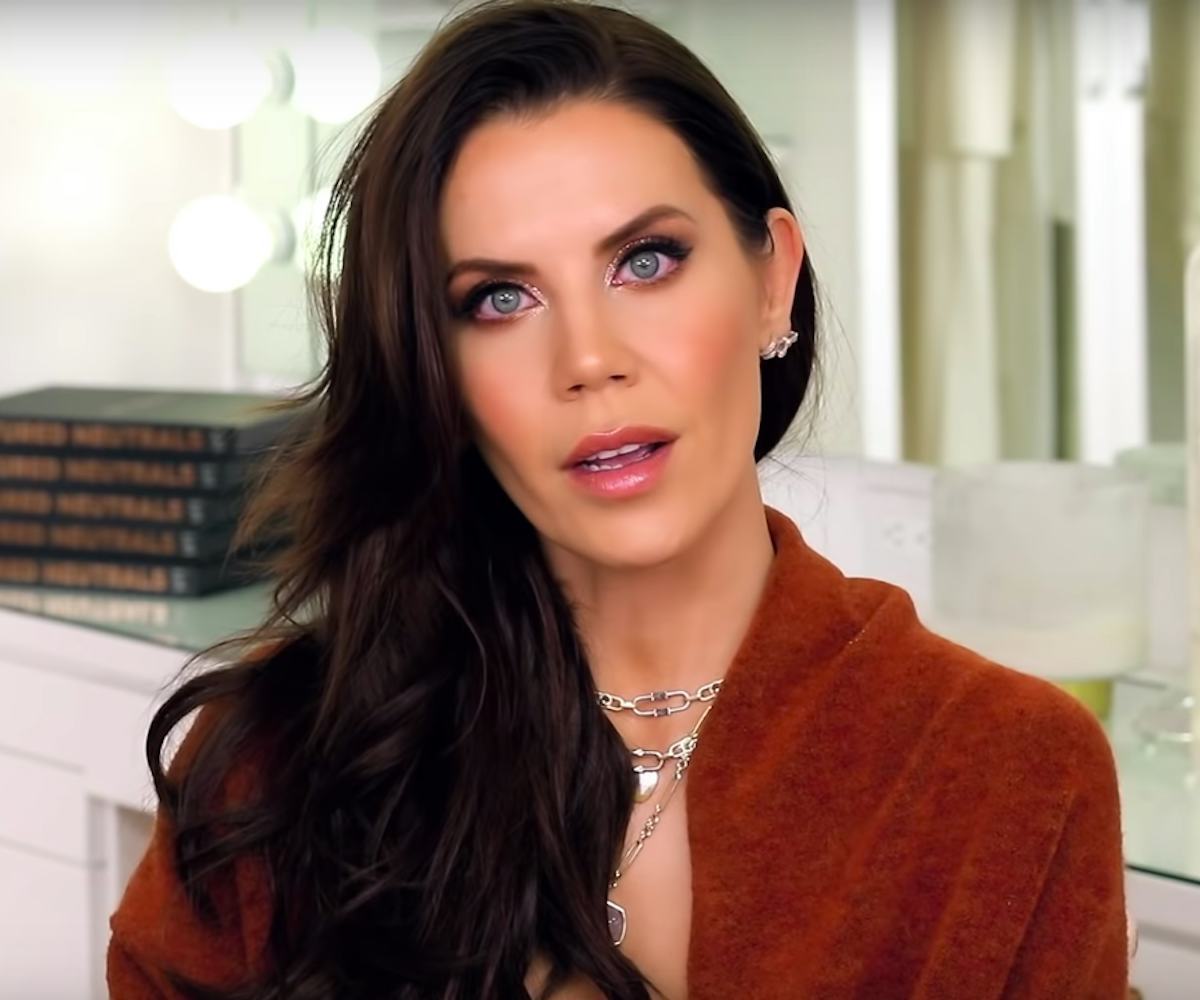 Screenshot via Tati Westbrook YouTube
Tati Westbrook Responded to Customer Reports of Damaged Products
People are saying the YouTuber's latest launch is ripping in the wash.
Another day, another moment of drama in the beauty YouTube community. Tati Westbrook has responded after some social media users raised issue with the quality of the Tati Beauty Blendiful beauty puffs. Released back in January, Blendiful was the second product launch for the YouTuber's namesake cosmetics line. Unfortunately, the successor to her popular Textured Neutrals Eyeshadow Palette didn't go exactly as planned.
On Monday, Feb. 3, Westbrook released a video titled "Blendiful Drama... Product Recall, Gossip & Tutorial." The 45-minute long clip contained her response to customers that had reportedly ripped or teared open their Blendiful shortly after using or washing the product.
Westbrook began the video by assuring viewers that the Blendiful is not a recalled or bad product. She explained that she had always intended to create an accompanying tutorial video for the launch, but based on the experiences of a few customers on social media, she also wanted to address reported product issues.
The beauty YouTuber explained that her video response had been delayed due to an endometriosis flare up, and after taking the time to rest up, she now felt ready to create the accompanying clip. According to Westbrook, Tati Beauty has sold more than 100,000 Blendifuls, and of those purchased, only one percent have been reported as potentially faulty.
She notes in the video that she was "making right on it" by posting a response. "I always address things as quickly as I can," she said. "I needed time for myself. This was very, very stressful, because this was a moment that I really wanted to be so gorgeous, and beautiful and smooth."
The Tati Beauty founder confirmed that the product had been thoroughly tested, and she encouraged customers to carefully read and follow the washing instructions that accompany the Blendiful. As the product's website reads, the Blendiful can be washed and dried in a machine, but only with the use of a delicates laundry bag. Hand washing is also an option, but customers should use warm, soapy water, rinse the Blendiful thoroughly, and then blot dry.
For those that have ripped their sponge or need product assistance, Westbrook encouraged them to reach out to customer support or herself to secure a replacement product or to address any additional questions about the launch.
Below, watch Westbrook's response in full.