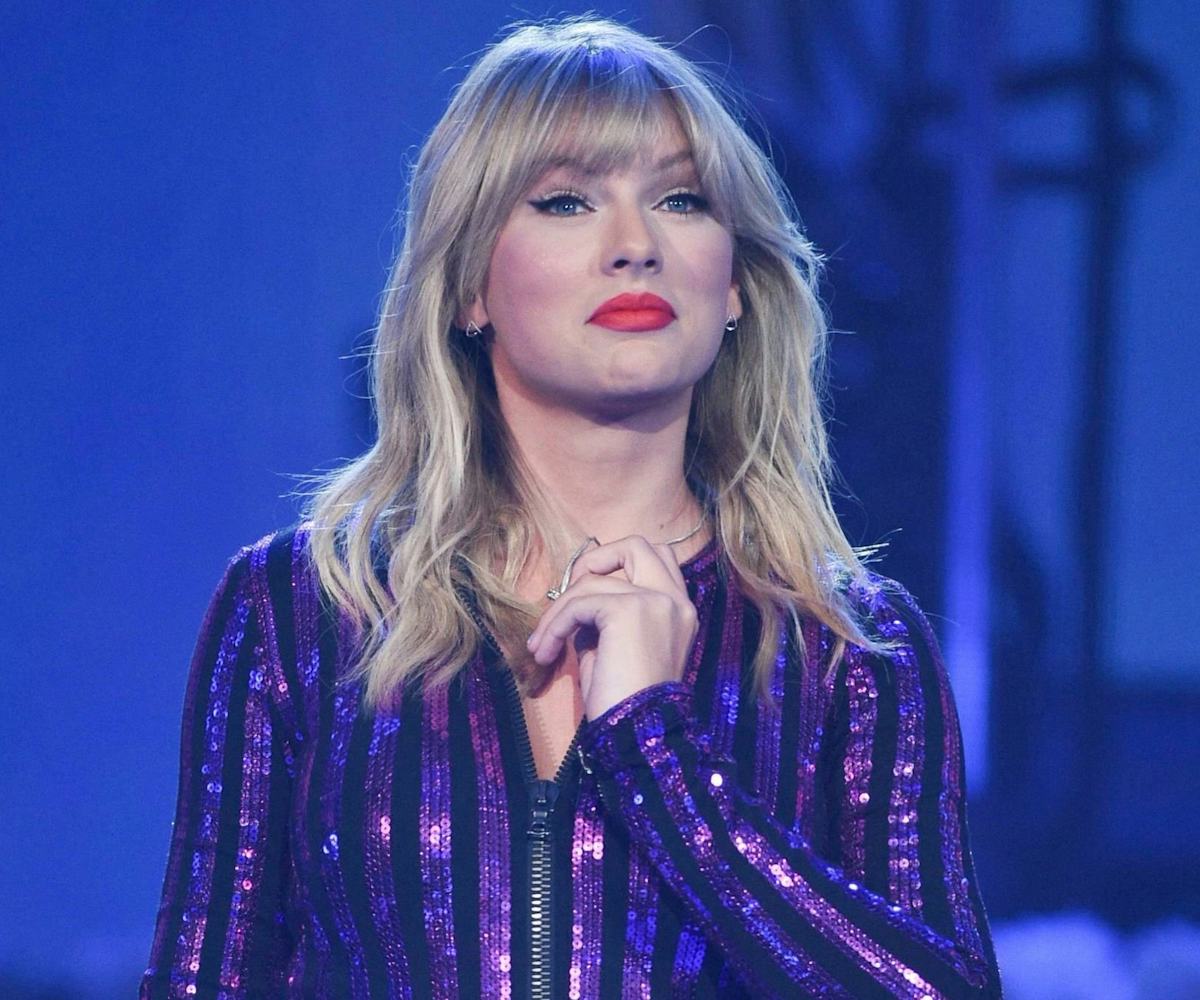 Photo via Evan Agostini/Invision/AP/Shutterstock
Swifties Are Upset That Someone Leaked Their Leader's Album Tracklist
Even calling for the leaker to be arrested
Someone allegedly leaked the tracklist from Taylor Swift's forthcoming album, Lover, and Swifties are not thrilled, to say the least.
Swift has been holding what she calls "secret sessions," where select fans are invited to hear her albums before they are released to the public. Apparently, one person went to a session and then, using a new account, sent out the tracklist.
Many are making it sound as though the person who leaked the tracklist has waged a war against Swift herself, and seem to be under the impression that Swift has been betrayed in some way. Even though some people don't actually believe it to be real, and no one will know the actual tracklist until Swift herself releases it, some are saying that the poster "broke [Swift's] heart" and spreading the tracklist "will make Taylor incredibly sad."
Taking it a step further, one fan even called for them to be "arrested," alleging that leaking a tracklist is against the law.
It looks like the Swifties got through to Twitter, though, after mass-reporting the account. The account that tweeted the alleged tracklist, @tracklistlover, has since been suspended.
In all actuality, we still know nothing about the new album other than what Swift has told us herself. If you're interested in seeing the list that was tweeted out, Oh No They Didn't captured it before the account was suspended.