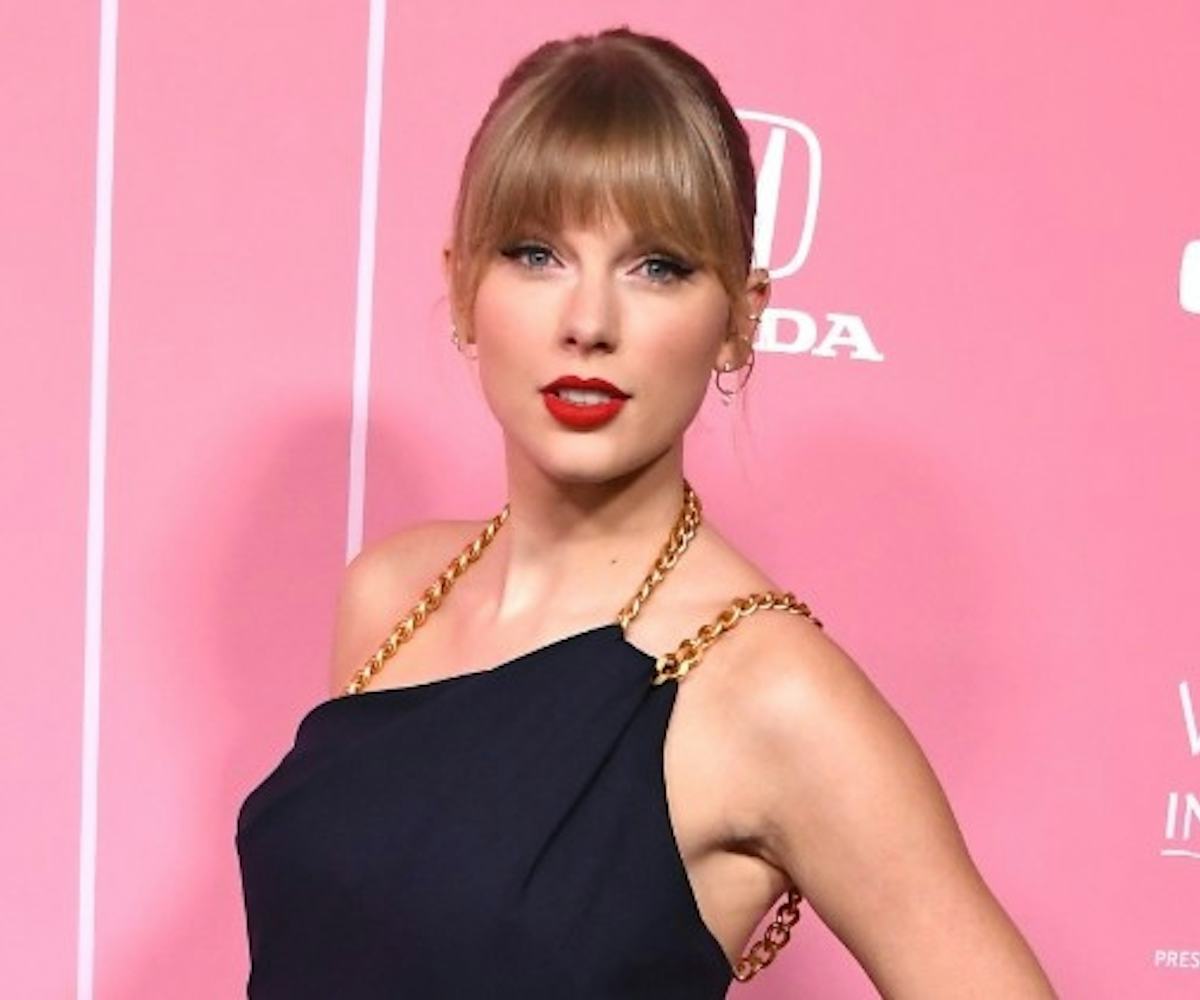 Photo by Steve Granitz/WireImage
Taylor Swift Gave Off Lizzie McGuire Vibes At Billboard Women In Music
With a chain-detail jumpsuit that seems plucked from the early aughts
Taylor Swift got to celebrate her 30th birthday a day early at the 2019 Billboard Women In Music event in Los Angeles on Thursday night, wearing a gold chain-detailed black jumpsuit by Oscar De La Renta, a gold belt, and strappy gold heels by Sergio Rossi. She paired the look with a classic straight-bangs updo and a bright red lip, all in all giving off some pretty serious Lizzie McGuire (pre-reboot), early aughts vibes.
Swift accepted the 2019 Woman of the Decade Award during the night, where she addressed her ongoing battle with Scooter Braun. In a 15-minute-long speech, Swift spoke about the unfair treatment of women in the music industry, citing her current struggle to buy her own music:
That is the unregulated world of private equity coming in and buying up our music as if it's real estate. This just happened to me without my approval, consultation or consent. After I was denied the chance to purchase my music outright, my entire catalog was sold to Scooter Braun's Ithaca Holdings... I'm fairly certain he knew exactly how I would feel about it though and let me just say that the definition of toxic male privilege in our industry is people saying, "But he's always been nice to me" when I'm raising valid concerns about artists and their rights to own their music. Of course, he's nice to people in this room, you have something he needs.
Lizzie McGuire, who also had very little tolerance for BS, would likely have had beef with Braun's professional practices as well. See Swift's Billboard Women In Music look, below.