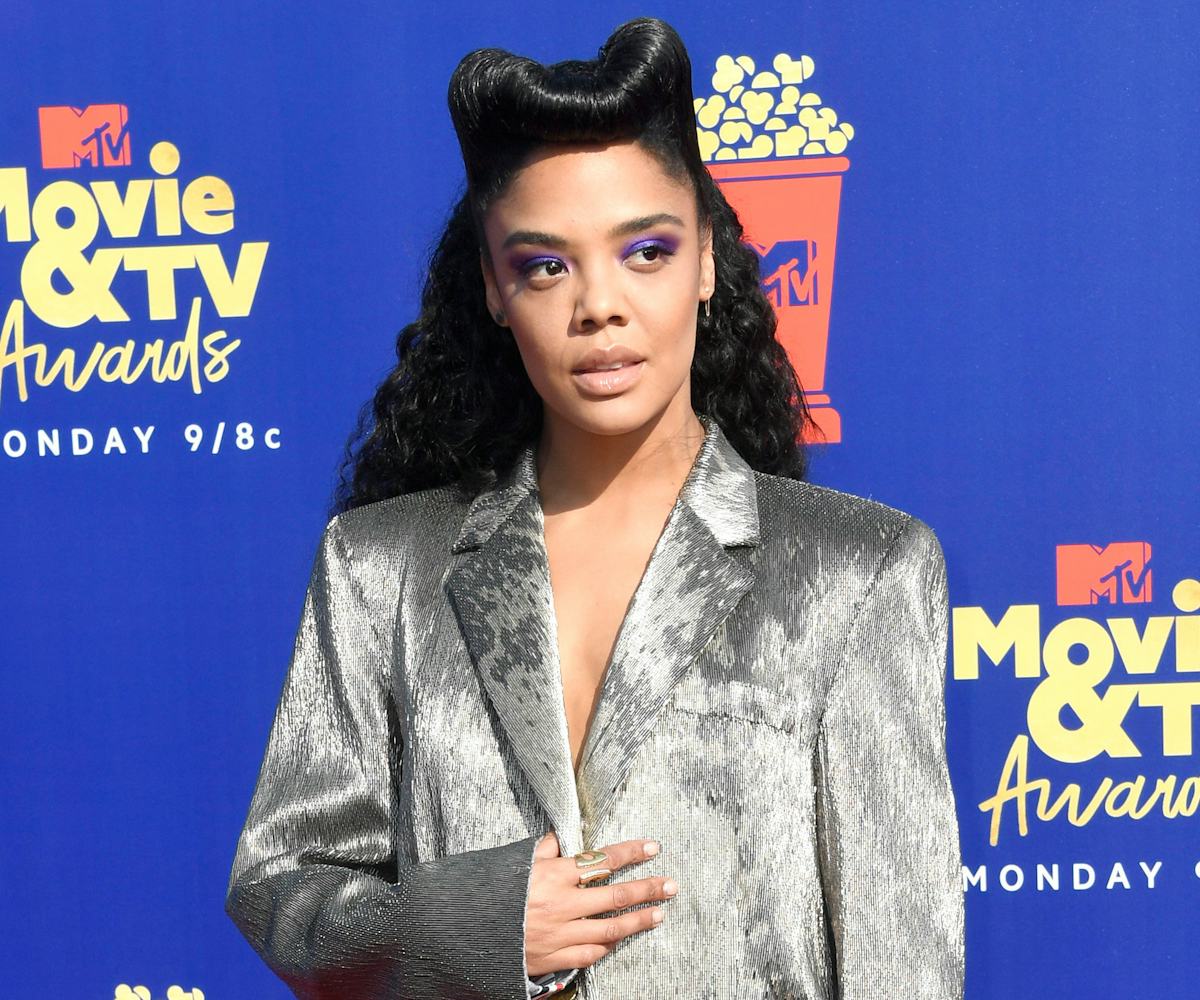 Photo by Frazer Harrison/Getty Images for MTV
Tessa Thompson Wore A Blazer With Nothing Underneath On The Red Carpet
I didn't know it was possible, but we've been blessed with something even better than Tessa Thompson in a suit: Tessa Thompson in a blazer, and nothing else. Her Men in Black: International on-screen and press tour looks are working overtime to make me gayer, it seems.
Thompson showed up at the MTV Movie and TV Awards wearing an oversized Thom Browne metallic blazer, and I don't see anything underneath (I'm not complaining!). She paired the blazer with a tiny black bag and black platform oxfords, and all of these pieces together made Thompson look like the most powerful person alive. I'm ready for her to run the world.
Thompson wore her hair in the iconic vintage victory roll style popularized by working women during World War II, which could have been her way of celebrating the fact that she's the first female leading character in the Men in Black franchise. She let the rest of her hair fall in loose waves behind her.
I feel like at this point, we should just give Thompson the menswear trend. No one is going to do it better than her.