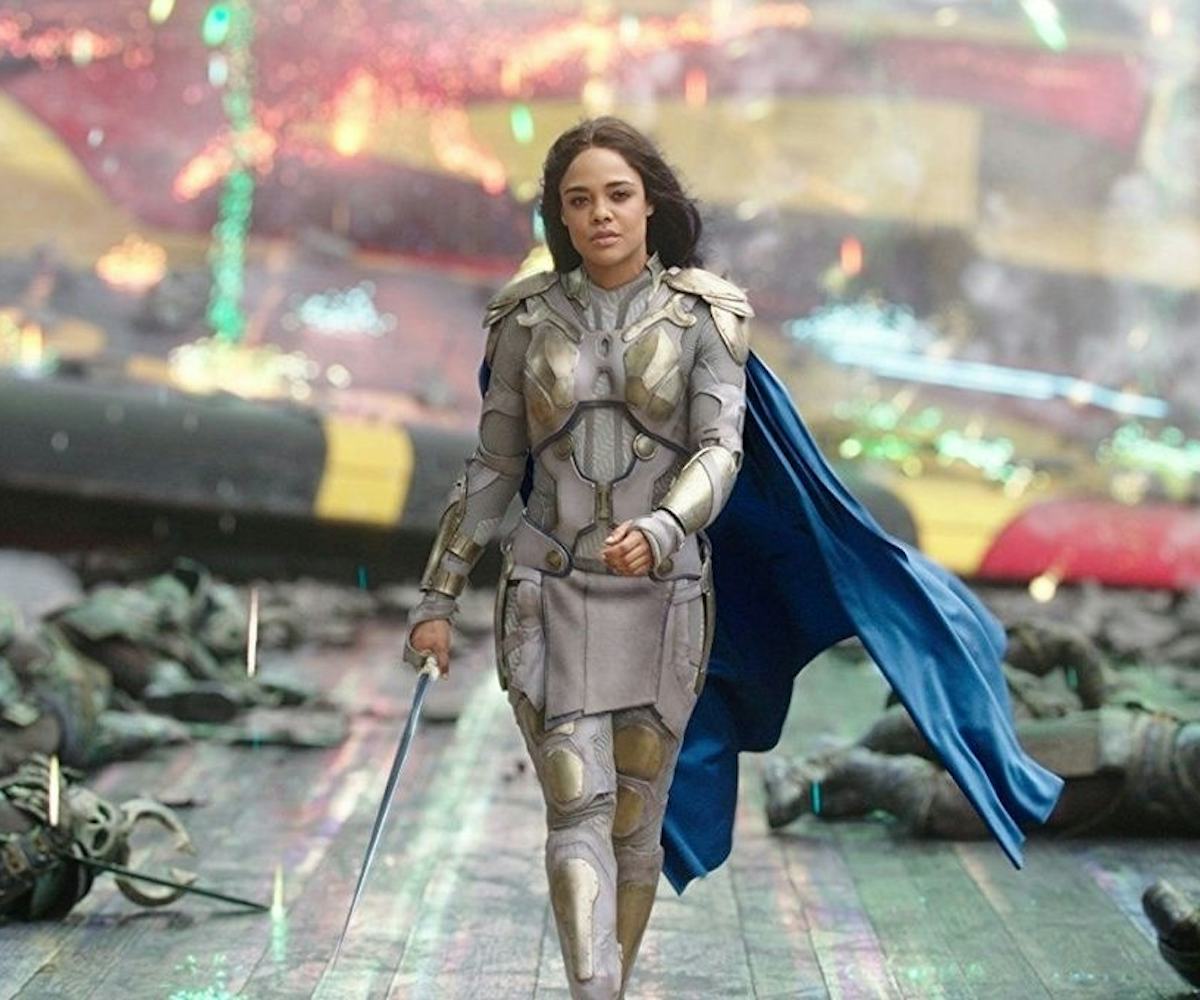 Photo courtesy of Marvel
Tessa Thompson Will Play Marvel's First Queer Superhero
Tessa Thompson's Thor character, Valkyrie, will be Marvel's first queer superhero, and I've never been more excited about anything in my life.
During Marvel's panel at Comic-Con, Thompson hinted at the news that Valkyrie will have a queer story line in the forthcoming film Thor: Love and Thunder. "As new king, she needs to find her queen," she said about her character. Yes, she does. Valkyrie is bisexual in the original comics, and Thompson said that this informed how she played the character, even though it wasn't made explicit during her portrayal thus far.
Marvel Studios head Kevin Feige confirmed what Thompson was hinting at to io9. "The answer is yes," said Feige. "How that impacts the story remains to be seen with that level of representation you'll see across our films, not in just Thor 4." That sounds like a promise that Valkyrie won't be the only gay superhero in the Marvel canon.
If this means there will be more queer characters throughout the company's franchises, I'm hoping for a gay Captain Marvel, first and foremost. Since Captain Marvel was released, fans have hoped for Brie Larson's character to come out as queer, and many already ship her and Valkyrie. Even Thompson herself is behind it. It's what we deserve!