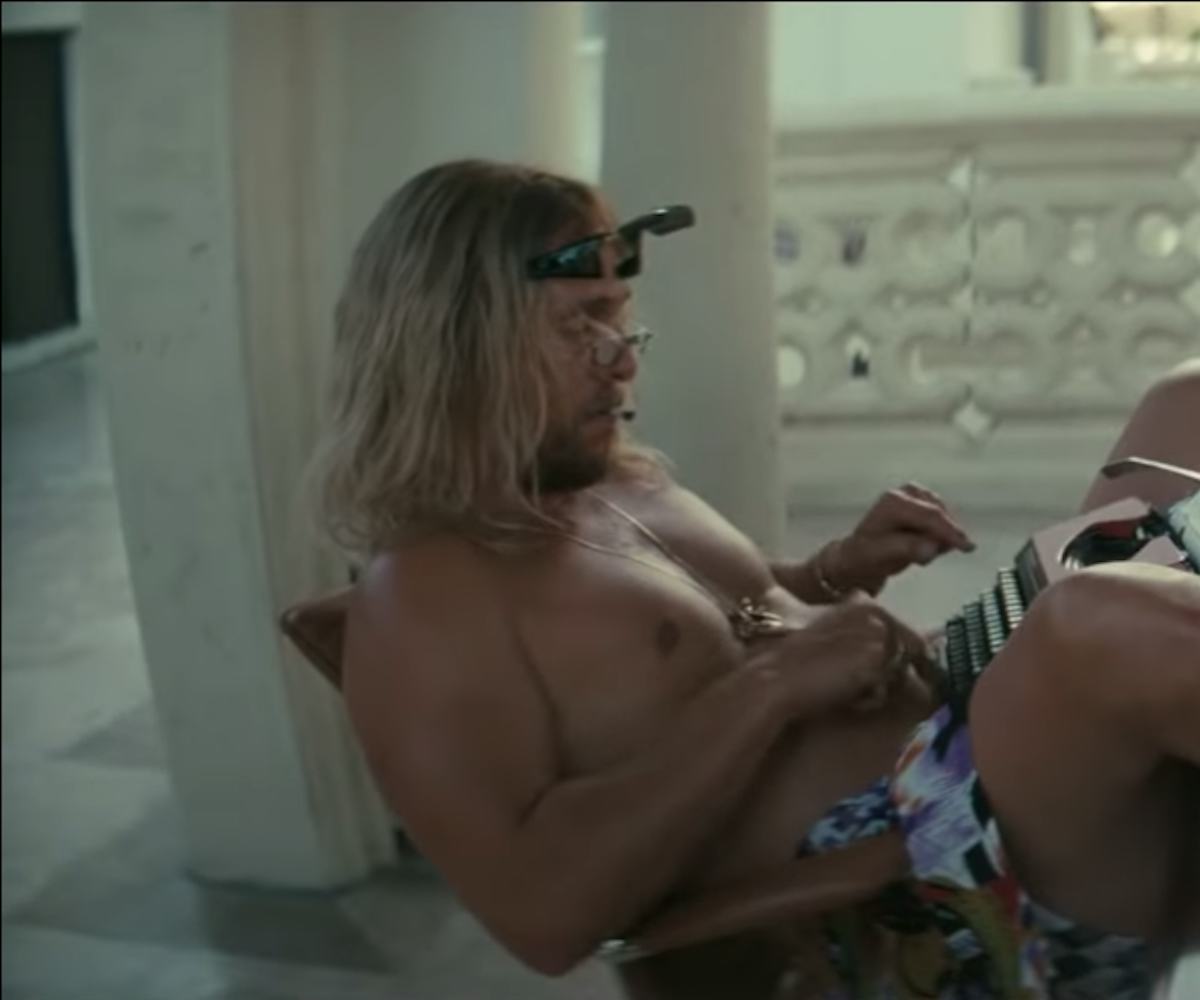 Screenshot via NEON/YouTube
Matthew McConaughey Is A Stoner Writing "The Next Great American Novel" In 'The Beach Bum'
See the new trailer for the Harmony Korine film also starring Isla Fisher, Zac Efron, and Snoop Dogg
A new trailer for Harmony Korine's (Spring Breakers) new film, The Beach Bum, has been released today, and it's full of Hawaiian shirts, drugs, and grand statements.
The film follows the "outrageous misadventures" of poet Moondog (played by Matthew McConaughey)—described by a press release as "a rebellious burnout who only knows how to live life by his own rules"—his girlfriend (Isla Fisher), and his friends (Snoop Dogg, Jonah Hill, and Zac Efron, among others), who don't seem to have stable jobs but somehow afford enough coke and weed to keep themselves endlessly high.
The new trailer shows Moondog's life of partying and substance abuse catching up with him: He's being chased by the police and is told to clean up his act in court. He is also shown setting off to write "the next great American novel," though it doesn't look like he or his friends are going to stop their antics anytime soon for him to do that.
The Beach Bum hits theaters on March 29. Watch the new trailer, below.