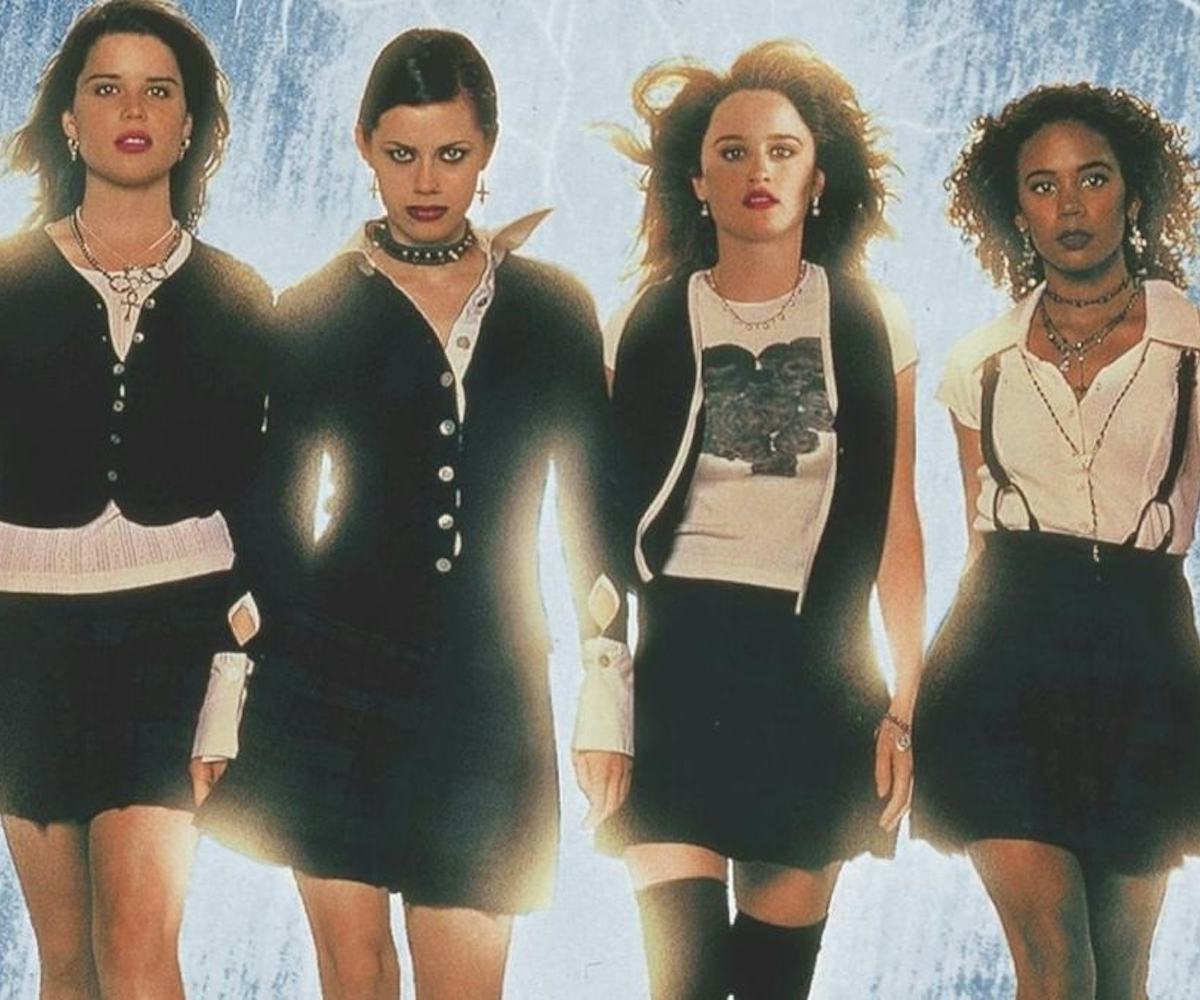 Photo courtesy of Columbia Pictures
'The Craft' Is Getting A Remake
And Zoe Lister-Jones is directing it!
Cult horror film The Craft is getting the remake treatment, according to a new listing in Production Weekly. The new film won't be a reboot, but rather a remake of the original, hopefully positioning the characters in a more modern world, because we're in dire need of some witchiness in 2019.
Twenty years after the release of the original film, Blumhouse is tapping actress-turned-director Zoe Lister-Jones to direct and co-write the remake. This has us especially excited as women directing films about young women almost always leads to more authentic representation, as we know from Blockers and Booksmart. (The 1996 film was directed by Andrew Fleming.) There's also reportedly going to be a sequel to the original film, but this is a different project.
The description of the listing on Production Weekly shows that the characters' names have been changed. "A remake of the 1996 supernatural teen thriller. When starting at a new school, Hannah befriends Tabby, Lourdes, and Frankie [and] quickly becomes the fourth member of their Clique," reads the summary. "Hannah soon learns that she somehow brings great power to the quartet." In the original, the main characters' names were Sarah (Robin Tunney), Nancy (Fairuza Balk), Bonnie (Neve Campbell), and Rochelle (Rachel True).
There's no telling what else the film is going to change, nor is there a tentative release date (though it seems that the film will start production in July), but we're sure that all our sister witches are out there conjuring up for more details to come.