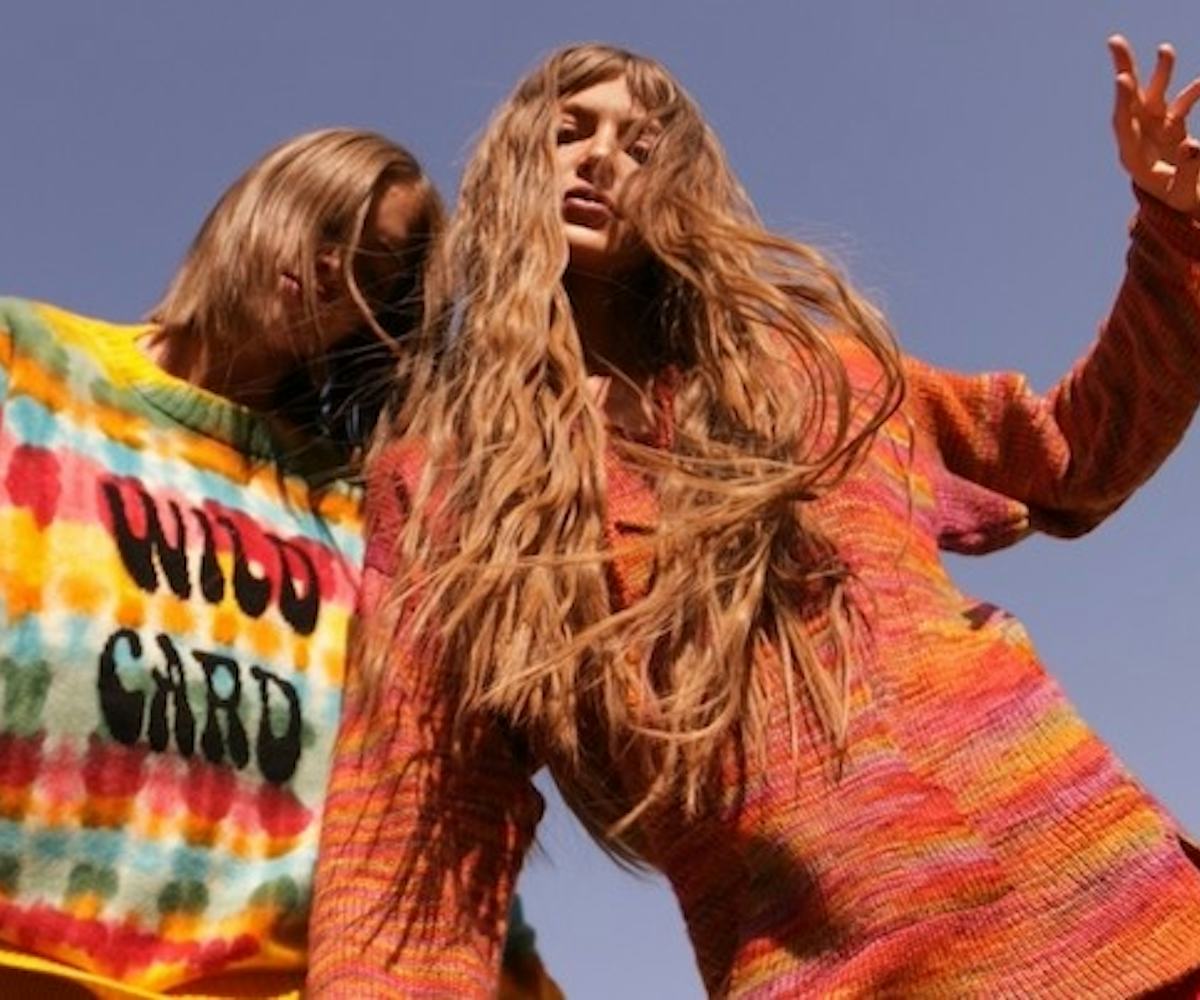 Courtesy of The Elder Statesman
Simi & Haze Star In The Elder Statesman's Trippy "Twister" Campaign
Cashmere has never been more Instagram-ready
Cashmere is getting a cool-girl upgrade thanks to The Elder Statesman. The cashmere brand has released its new "Twister" collection with a trippy campaign starring Instagram "It" Girls (and twin sisters) Simi and Haze. In the new video, the two frolic in a retro playground, playing Twister on a (presumably) cashmere quilt and shooting hoops with a $515 cashmere soccer ball, which, by the way, is already sold out.
The collection features tie-dye sweaters and bucket hats, as well as colorful patterned robes, socks, and sweaters. It's the Instagram-ready take on cashmere that you never saw coming.
The Los Angeles-based luxury brand, which was founded by Greg Chait in 2007, started with a line of custom blankets, but has since expanded its offerings to men's and women's ready-to-wear collections, complete with accessories that include everything from home goods to teddy bears.
In a 2018 GQ profile, Chait showed off his home, a small dwelling located in a Malibu trailer park. It sounds unassuming, but the interior is draped in multicolor cashmere throws and a reflection of the company: a little weird and surprising, but always fun.
"The goal is to be happy, right?" he said. "Keep it simple. That's what I want."
See more of The Elder Statesman's "Twister" campaign starring Simi and Haze, below.