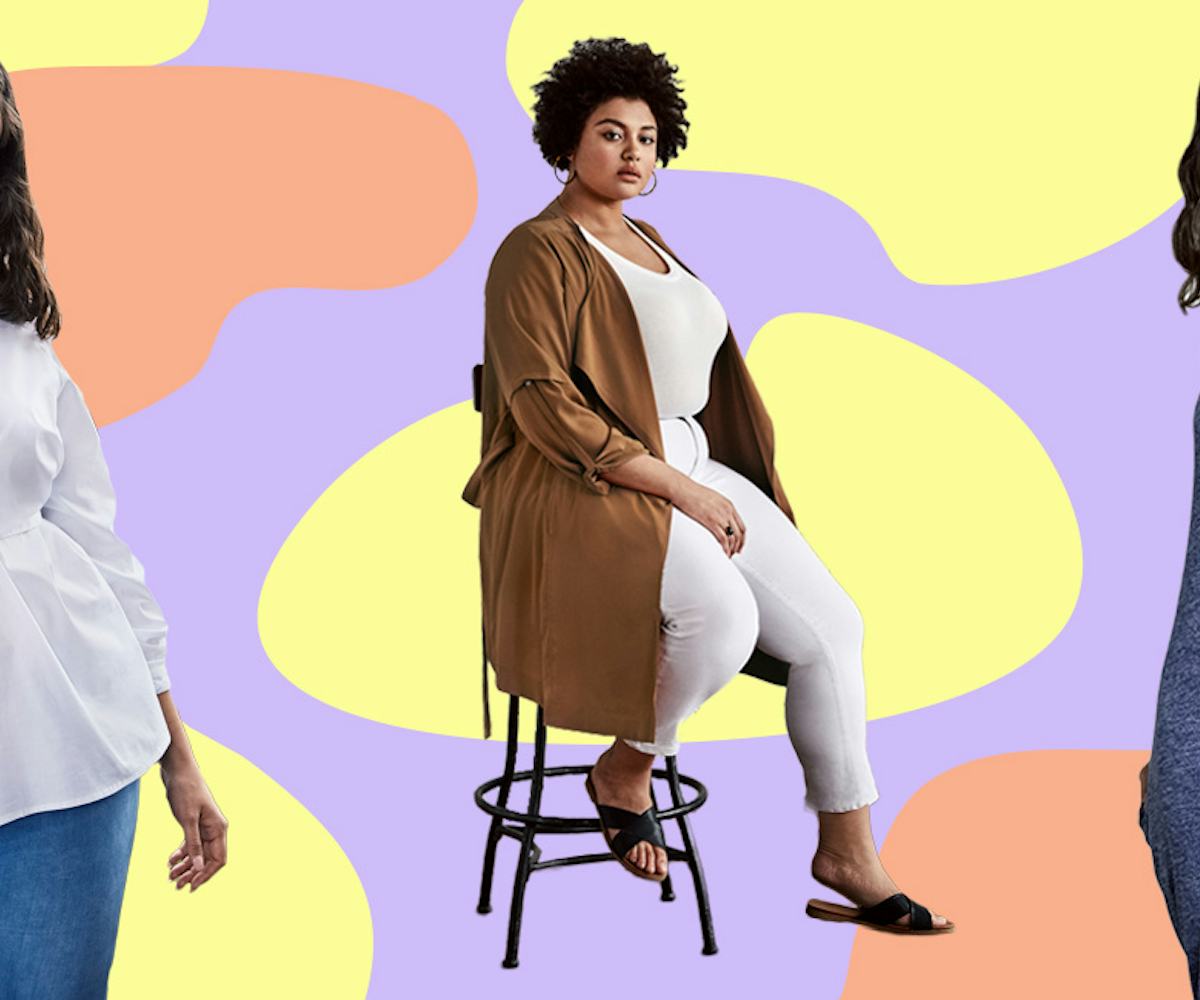 Photos courtesy of HOURS
How This Brand Is Bringing Size-Diversity To Sustainable Fashion
HOURS sees the lack of size-diverse, eco-friendly fashion, and is here to change that
Welcome to The Green Scene. Every week, we're highlighting the designers and brands working to make the world of fashion and beauty a greener, more sustainable place. The brands to support are the ones making a difference; check back every Tuesday to meet your new favorites.
There's no doubt that the sustainable clothing industry is blossoming, with consumers becoming more and more conscious of their purchase decisions as a result of climate change and the environmental issues our planet is currently facing. However, this aspect of the fashion industry is still seriously lacking size diversity—even more so than the fashion industry as a whole. In fact, we can really only name a handful of brands that champion both sustainability and inclusivity, so when a new one comes to along, naturally, we're stoked for it. And that's where HOURS, a just-launched NYC-based label specializing in sustainable, ethical, and timeless plus-size pieces comes in.
Debuting its first collection this past June, HOURS is here to serve women that wear sizes 14 to 28 with quality wardrobe staples with a twist. From not-so-basic shirting to sleek tuxedo trousers, everything in the collection is meant to be seasonless, ensuring that its owner can incorporate them into their wardrobes year-round, for years to come.
"Generally speaking, the women's plus-size fashion market is an underserved segment in the industry, lacking quality, thoughtful, and edgy pieces," founders Harroop Gulati Kaur and Naaz Gulati explain. "The average American woman wears a size 16 to 18, yet plus-sized apparel makes up just a tiny sliver of the clothing in the market and typically does not reflect timeless classics, sophisticated silhouettes, or sustainably-minded consumers. HOURS creates high-quality, ethically made, plus-size garments that deliver versatility and functionality."
Sustainability is considered deeply important by both founders, and therefore is embedded into every decision made and every step of the brand's supply chain—from initial product development to shipping an item out. More specifically, the brand only works with WRAP-certified factories, ensuring they're associating with the most socially responsible and environmentally friendly factories in the world. Pieces are made from both a variety of eco-friendly and up-cycled fabrics to minimize waste and pollution, as the founders understand that most production waste is rooted in the manufacturing of fabric and the excess fabric leftover at mills.
"The plus-size market has a history of being an afterthought in the fashion industry, and just as the industry has had a slow reckoning of serving the plus-size market as well as sustainability, it has an even slower response to serving the plus-size consumer who wants to shop responsibly," they say. "With the state of our planet, and the climate changing so rapidly, we think it is critical for all brands—plus or otherwise—to be pivoting to more sustainable practices and hope they understand the urgency as well.
Both are hopeful for the future, though. While they recognize it's up to the industry to clean its act up, and with that, see more brands making sustainability their status quo, they're excited about the new technologies and innovations that exist, especially within the realm of sustainable fabrics. "Plans are in the works to introduce material innovation to our customers in the coming season," they say.
Most importantly, though, they stress the importance that brands opt for both sustainable and inclusivity. "We hope that more brands understand the importance of serving customers of ALL sizes, not just the standard 0 to 12. The plus-size market has been notoriously underserved and overlooked, and we're excited about the attention that it's been getting."
You can shop HOURS current Fall 2019 offering at ItsHOURS.co.