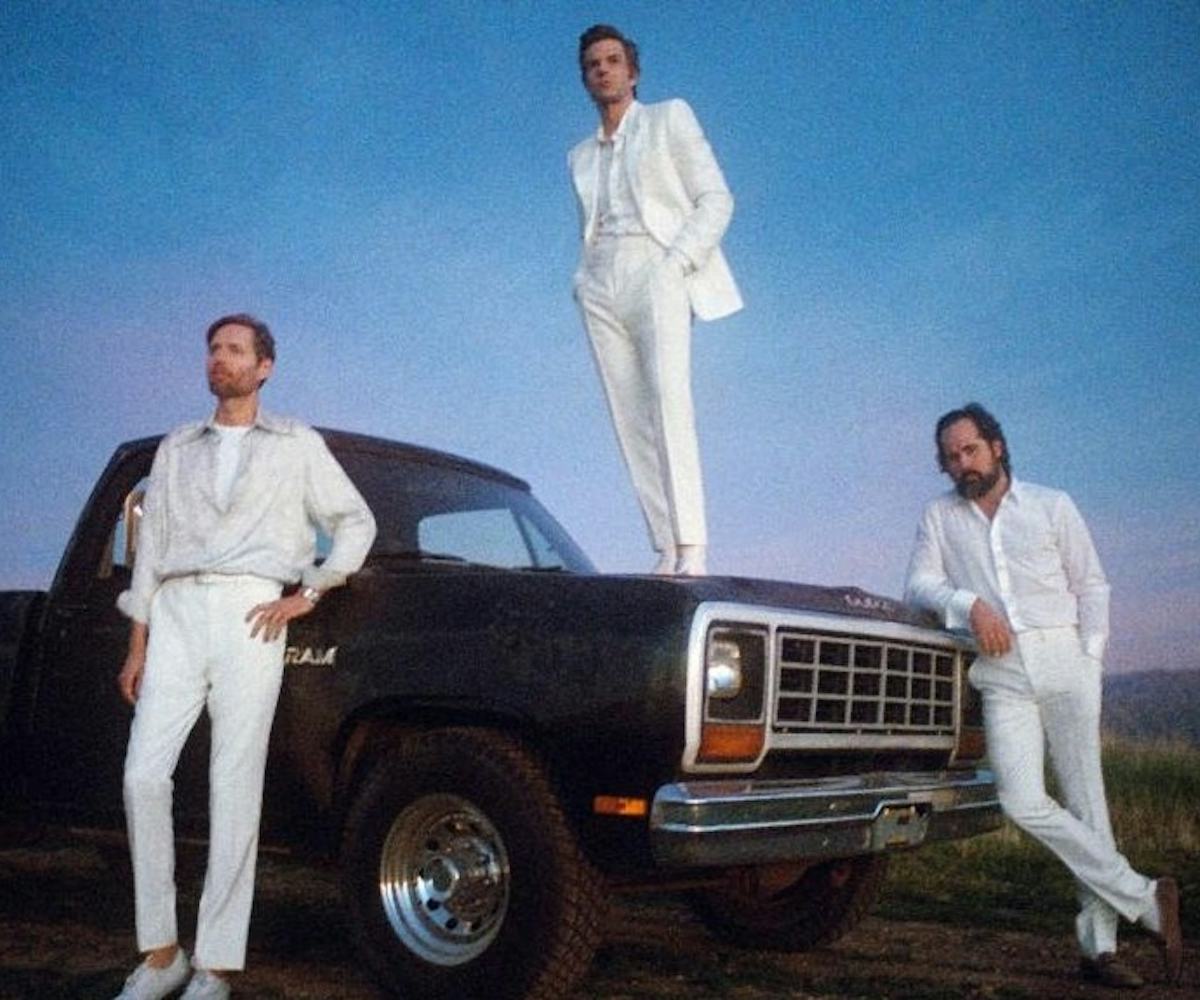 Olivia Bee
The Killers Share New Song & More North American Tour Dates
Plus, more details on their forthcoming album, 'Imploding the Mirage'
The Killers is back. The Los Vegas rock band announced their sixth studio album back in November 2019, and now they've confirmed more details on its release. As the band announced on Thursday, the project, Imploding the Mirage, will be released on May 29 via Island Records. Alongside the announcement, the group also unveiled the project's summery lead single,"Caution," which features former Fleetwood Mac guitarist Lindsey Buckingham. The three-and-a-half minute single is perfect for echoey arenas, which is good because The Killers will be visiting over 30 of them across the globe this year for their forthcoming European and North American stadium tour.
The band also shared the album cover and some of the project's features, which include kd lang, Weyes Blood and Adam Granduciel from War on Drugs. The group also added a bunch of new North American dates to its already sold out European tour, keeping in mind the ongoing coronavirus crisis.
"We have, of course, been paying close attention to the recent precautionary measures around the world and trust that the coronavirus is expected to follow traditional flu season patterns," the band said in a statement on their Instagram.
The new North American dates kick off in Denver in August and end in Detroit in October, with Johnny Marr providing support. The band will then head overseas to Australia and Mexico at the end of the year, making this their biggest global tour. Hear "Caution" and check out the full tour dates on their website.