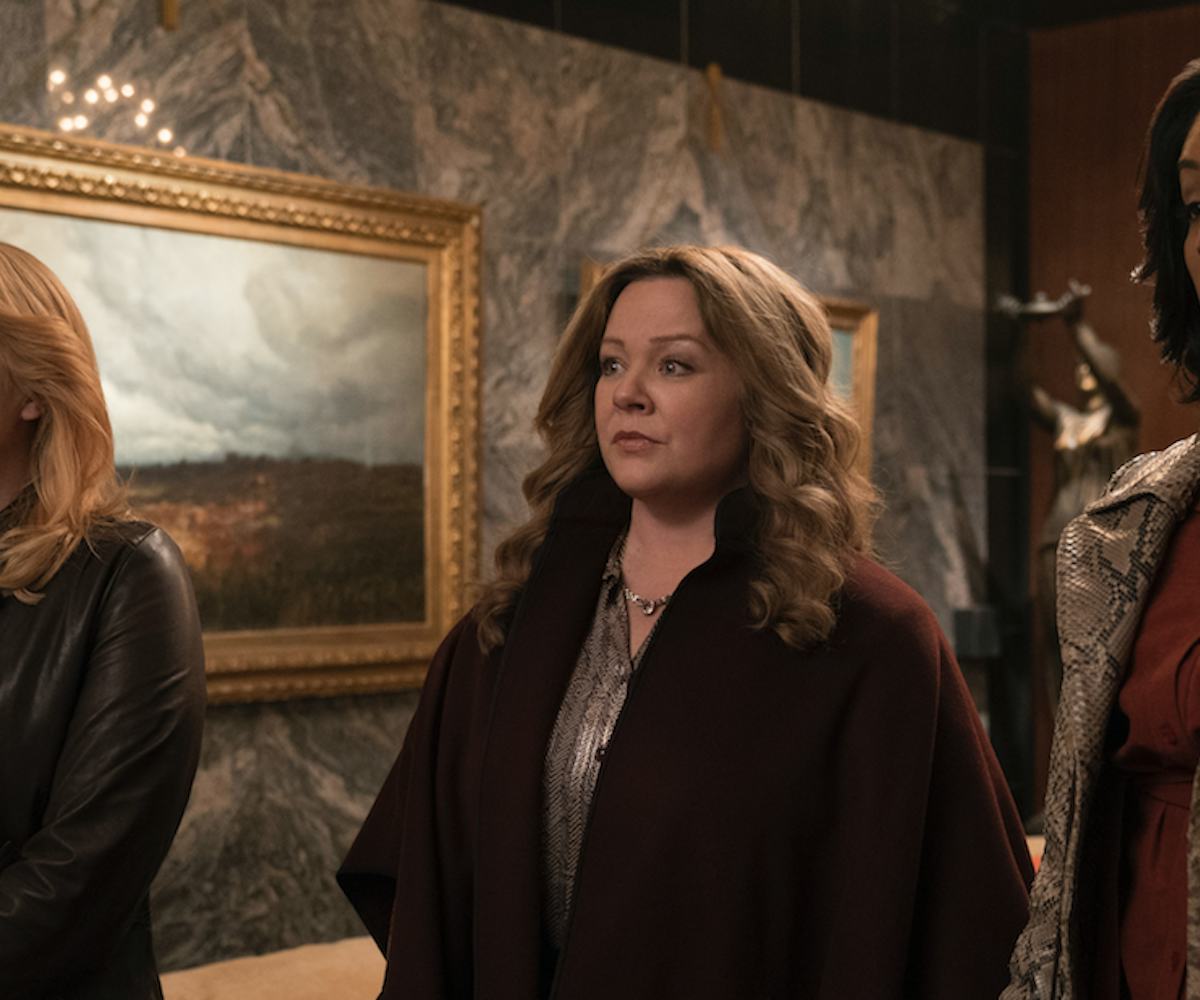 Photo by Alison Cohen Rosa courtesy of Warner Bros. Pictures
Melissa McCarthy, Elisabeth Moss & Tiffany Haddish Are '70s Mobsters In 'The Kitchen' Trailer
They "run this neighborhood" now
Melissa McCarthy, Elisabeth Moss, and Tiffany Haddish run the mafia in the new film The Kitchen. According to the official synopsis, the film takes place in 1978, where the three women are living in Hell's Kitchen and married to Irish mobsters. But, when their husbands get sent to jail, they "take the Irish mafia's matters into their own hands."
With two years left of their husbands' sentences, McCarthy, Moss, and Haddish become increasingly worried about paying bills without the financial stability that their husbands brought in. And though they have been discouraged from participating in the mob scene themselves, because they're women, they soon overtake the men who shut them out. "Just to be clear, now we run this neighborhood," McCarthy says. And, judging by the trailer, they're pretty good at it.
The Kitchen was written and directed by Andrea Berloff, who also wrote Straight Outta Compton. It also stars Domhnall Gleeson, James Badge Dale, and Brian d'Arcy James. The filmhits theaters on August 9. Watch the first trailer, below.