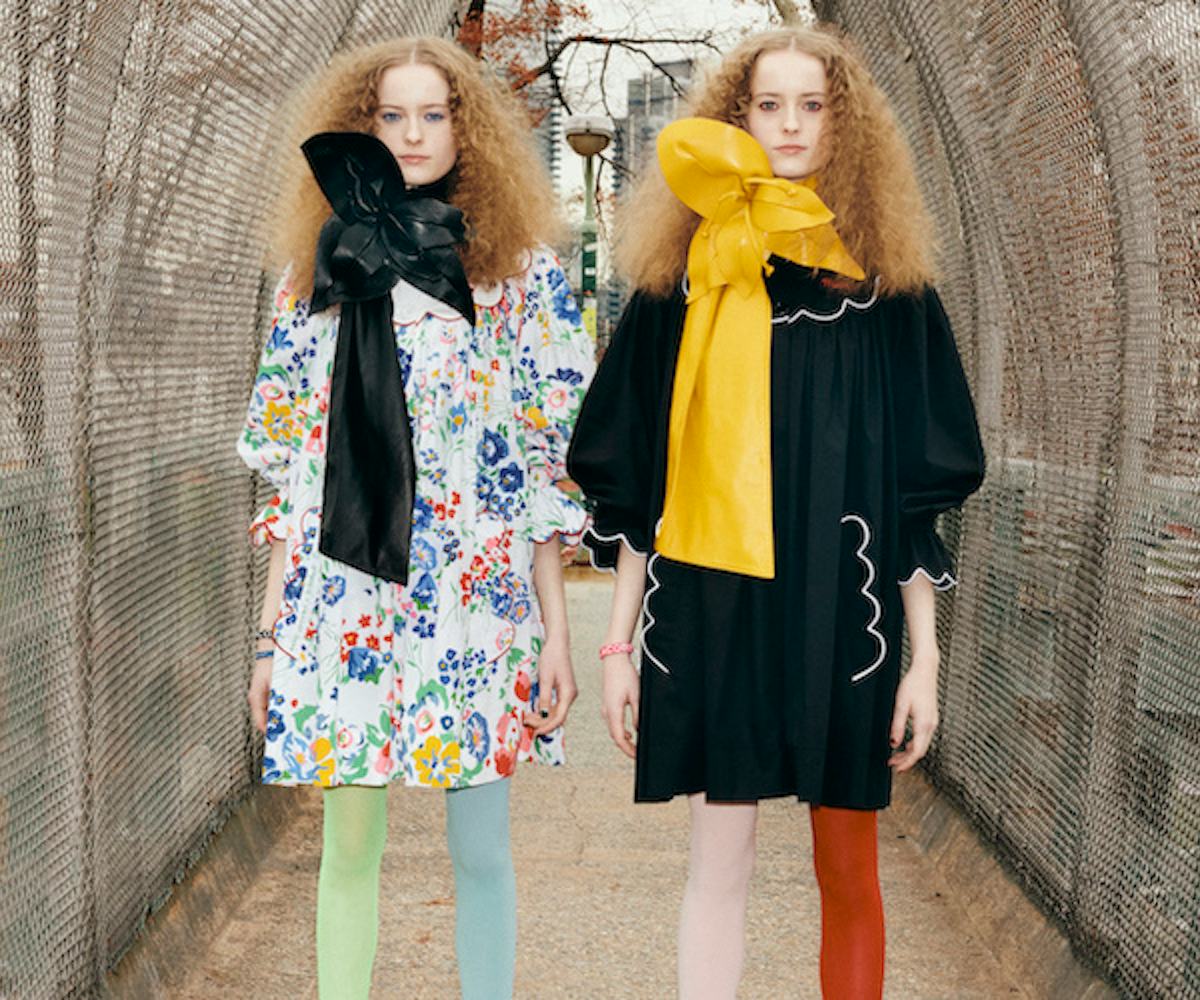 Photo courtesy of Marc Jacobs
Marc Jacobs Launched A New Line, And It'll Fill The Void Marc By Marc Jacobs Left
Fashion's collective hearts were broken back in 2015 when it was announced that Marc by Marc Jacobs, the secondary and more accessible line from designer Marc Jacobs, would be closing. It was through Marc by Marc's slew of affordable tees and accessories (remember the tote bags, tees, and rain boots that literally everyone had?) that we were able to wear the wares by a designer we adored without, you know, shelling out for a runway look.
However, the brand has just announced that it's launching a brand-new line, and it's similar to what Marc by Marc used to be. Introducing The Marc Jacobs, a broad offering of ready-to-wear, bags, shoes, jewelry, and other accessories.
The line aims to celebrate the "eclectic and individual" approach to getting dressed and offers "styling" pieces that you can make your own. "We wanted to do something that is unlike the collections we are already doing, in that it is more 'item-y,'" said Jacobs in the official press release. "These items are things that you could put together in your own way; it's more about personal styling than about having a full runway look."
The first collection for Pre-Fall 2019 draws inspiration from the periods of music, art, and pop culture that are true to the spirit of the Marc Jacobs brand, while collaborations will be another aspect of the line. For its debut, the brand has collaborated with the Peanuts crew and New York magazine.
While, yes, a good portion of the ready-to-wear and accessories will still be pricey (a handful of ready-to-wear will retail for over a grand, while most handbags are in the $400-to-$500 price range), much like Marc by Marc, there are a lot of tees, accessories, and other small goods under the $200 mark. Which one will 2019's version of the "Jacobs by Marc Jacobs for Marc by Marc Jacobs" tote of the early aughts? Only time will tell.
Oh, and if you needed any other reasons to be obsessed, it's already a favorite amongst the likes of Elle Fanning, who wore it to Cannes, and Gigi Hadid, who wore it to Jacobs' own wedding.
Take a closer look at the collection, below, and shop the offering at MarcJacobs.com.