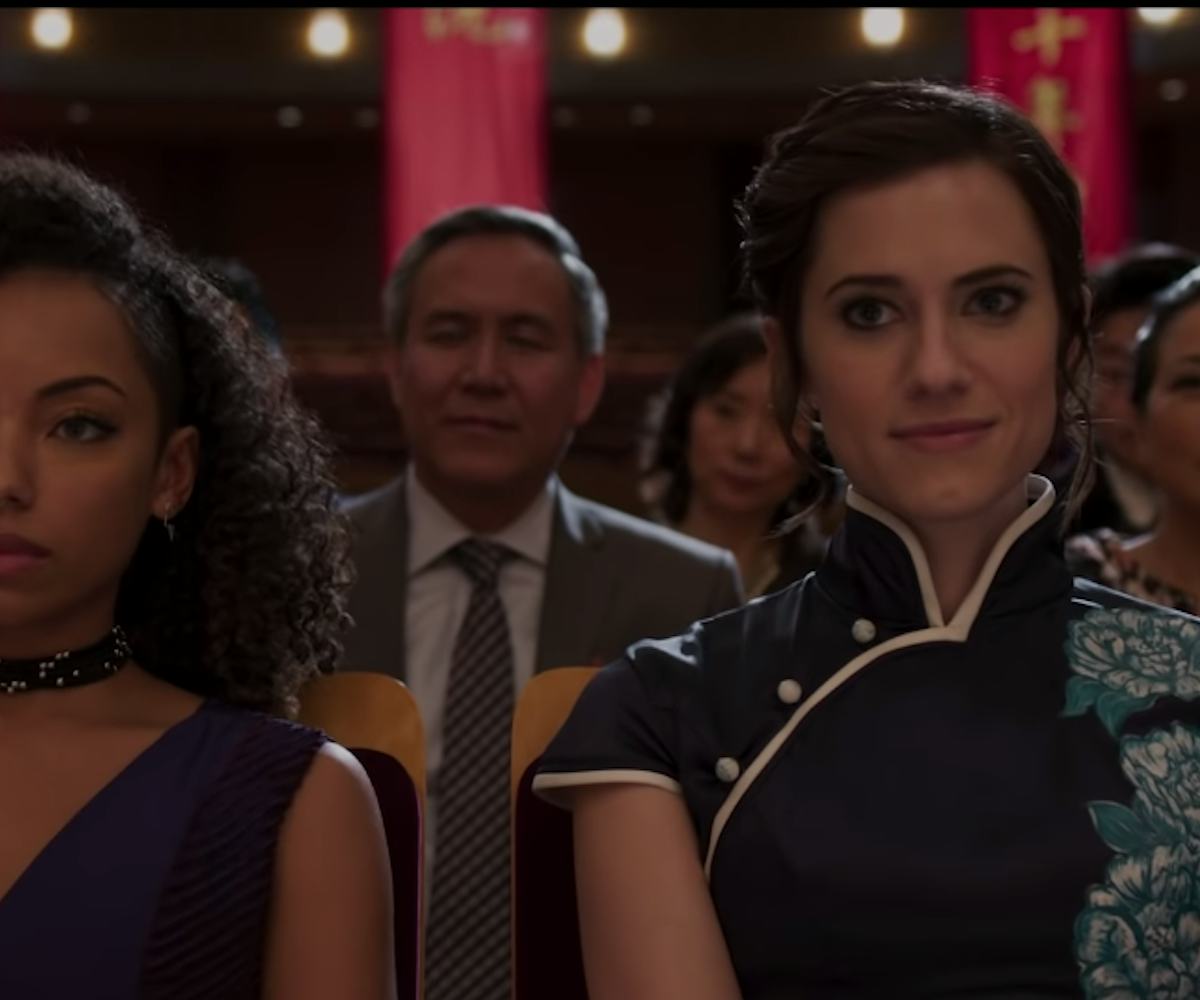 Screenshot via YouTube
Allison Williams' New Movie Looks Like A Creepy Prequel To 'Get Out'
I can't look away from the trailer
Allison Williams' latest film for Netflix, The Perfection, is reminding some people of Get Out.
According to the official synopsis, Williams stars as "troubled musical prodigy," Charlotte, who "seeks out the new star pupil of her former school," Elizabeth (Logan Browning). The spine-chilling trailer shows that she isn't really seeking out a new friend, though, and starts with Charlotte and Elizabeth on a hike where Elizabeth is freaking out and telling Charlotte that she's going to die, before seeing her arm, which looks like it has bugs crawling under the skin.
At first, Charlotte looks like she's worried for her friend, but, as she pulls out a cleaver, her eyes look dark and calculated. "Well, you know what you have to do," she tells her. As the trailer progresses, it becomes more and more clear that Charlotte's attack on Elizabeth was planned and may involve supernatural forces and other people. In one part of the trailer, we see her looking at a man off-camera, looking scared as he says "you know what happens now." We don't, but it doesn't sound good.
Charlotte's preying on a Black character has Twitter making the connection between this film and Get Out, and has some thinking that it feels like a prequel of some sort. Though we can't tell from this trailer if Elizabeth's race is the reason she was sought out by Charlotte, we can see the parallels.
Decide for yourself by watching the trailer, below. The Perfection comes to Netflix on May 24.