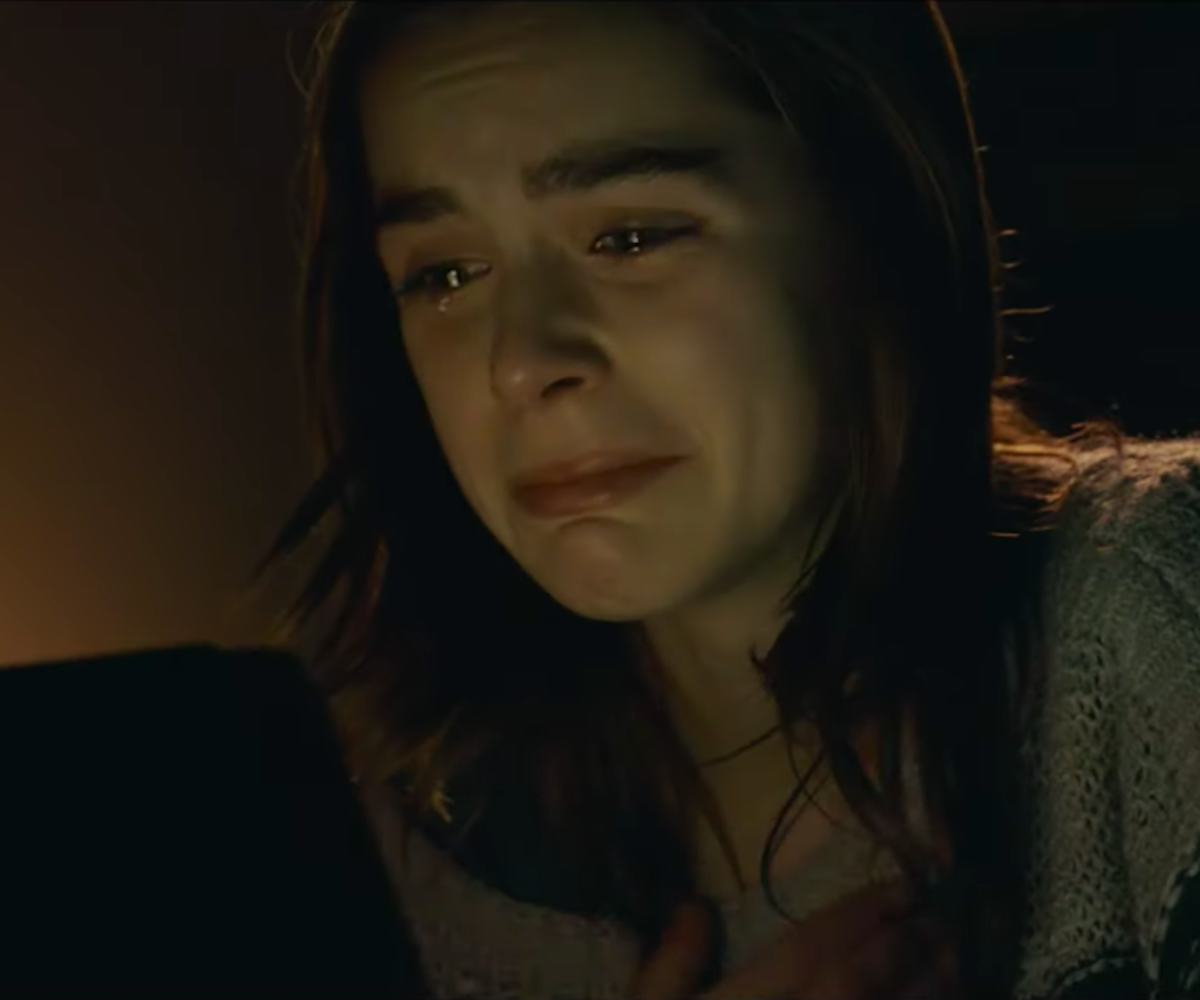 Screenshot via YouTube
Kiernan Shipka's New Film Looks Like An Even Scarier 'Quiet Place'
We didn't think it was possible until we saw the trailer
Kiernan Shipka has really transitioned to the dark side: In between filmingThe Chilling Adventures of Sabrina, the actress found time to star in The Silence, which looks like an even scarier version of A Quiet Place.
Based on Tim Lebbon's novel of the same name, The Silence follows a family as they navigate a world that is being overrun by terrifying creatures who hunt their prey based on sound. According to a hushed Shipka, who plays Ally, the bird-like monsters have wiped entire towns off the map, and she's afraid her family will be the next ones snatched. She, her brother, and her parents (played by Stanley Tucci and Miranda Otto) try to escape from their reaches by moving to a remote town.
What's more, according to a press release, Ally lost her hearing when she was 13, which turns out to be a covetable trait in their current dystopia. Upon moving to the new town to escape, a cult starts preying on her, hoping to steal her from her family and exploit her for her "heightened senses."
The Silence comes to Netflix on April 10. Watch the trailer, below.